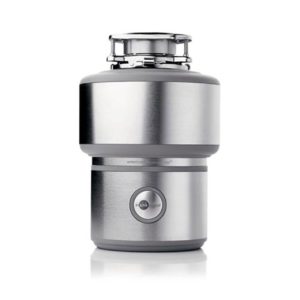 Pro 1100XL is a premium garbage disposal in the Evolution series of InSinkErator. It comes with all the top-of-the-line technologies, and an extra 0.1 horsepower than their evergreen best model; Evolution Excel.
To be frank, the Pro 1100XL is one step ahead of the Evolution Excel in some aspects so I may need to declare it as the best of all disposers, but we are not there yet.
Specifications
Power – 1.1 HP
RPM – 1725
Feed type – Continuous
Volts – 120V
Hz – 60
Amps – 12.3
Dimensions – 13″ x 9″
Shipping weight – 24.3 lbs
Unit finish – Stainless steel, black
Grinding stages – 3
Jam sensor – Yes
AutoReverse technology – Yes
Noise level – Ultra-quiet
Grind chamber capacity – 40 oz
Reset button – Yes
Average electrical usage – 3-4kwh/year
Build – stainless steel grinding components and grinding chamber.
Warranty – 12 years
Power & Performance
Evolution Pro 1100XL is powered by a 1.1 HP DuraDrive induction motor. It is a slow-speed motor that runs at 1725 RPM which is the standard speed for all garbage disposals by InSinkErator. It uses Mult-Grinding, a proprietary technology by InSinkErator where the food wastes are ground through multiple stages. The Pro 1100XL uses a 3-stage grinding system which, in this case, is called MultiGring Plus technology because it also uses a JamSensor in addition to the extra grinding stages.
The purpose of the JamSensor (which is another patented technology name) is to detect the possibility of jams and increase the torque of the motor up to 500% giving it enough power to cut through.
This disposer also features 'AutoReverse' technology which reverses the direction of rotation of its blades in case the disposer is stuck. Jams can happen at times and this AutoReverse feature helps to unclog any obstructions. Also, each time you start the disposal it rotates in the direction opposite to its previous use, for eg: if it was running in the clockwise direction when you first used it, then it was running in the anticlockwise direction the next time you turned it on.
Pro 1100XL is a continuous feed type disposal, and it has a chamber capacity of 40oz.
Build quality
This is a premium garbage disposal so it is built to the highest standard. It uses stainless steel grinding components as well as a stainless steel grinding chamber. Stainless steel is great at withstanding corrosion, it makes the unit expensive but you can be sure it will last longer than cheaper ones. Its sink flange is also made of stainless steel.
This disposal unit uses a 3-bolt mount which is sturdier than the EZ type mount. The unit comes with a black and stainless steel finish. In many ways, it resembles the Evolution Excel.
Noise
Pro 1100XL is an ultra-quiet garbage disposal thanks to the InSinkErator's SoundSeal Plus technology. This disposal unit comes with layers of insulation around its housing. In addition, it comes with anti-vibration sink mounts. As you know a good percentage of the noise from a garbage disposal is due to vibration, these anti-vibration mounts eliminate a good portion of it.
If you are looking for quiet garbage disposals feel free to check this list.
Space & Installation
Pro 1100XL is a compact garbage disposal. With 13 inches in height and a width of 9 inches, it can fit into almost any under-sink space (Here is a list of all compact garbage disposals for your reference)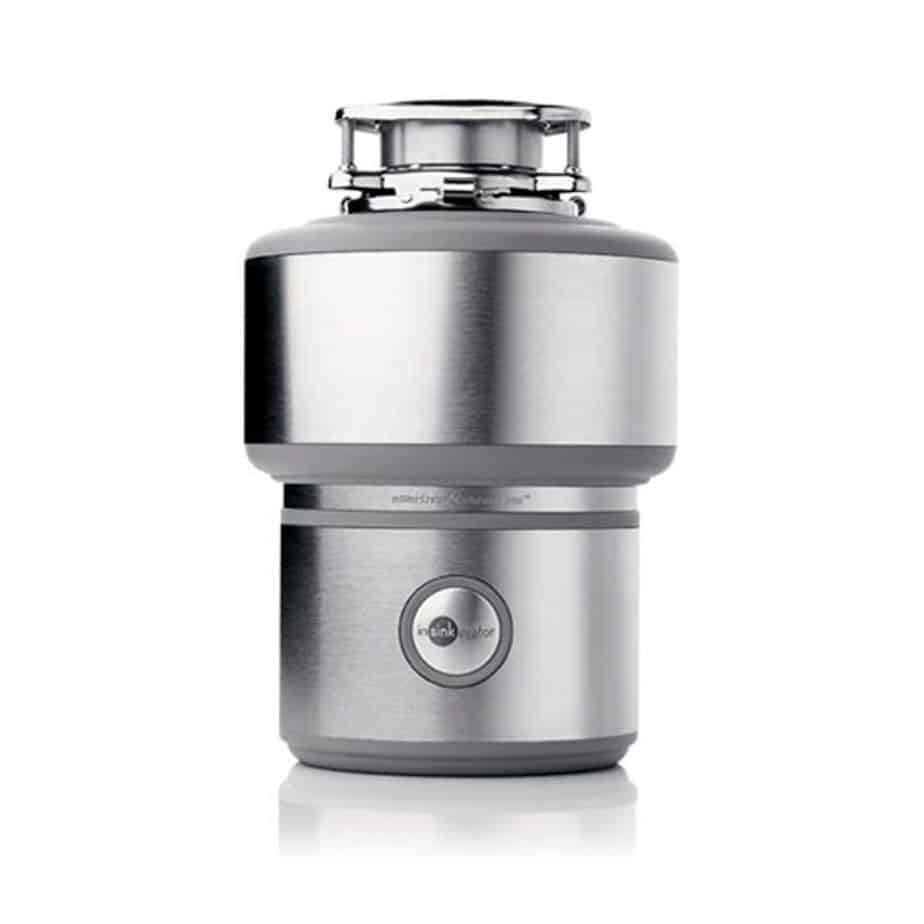 As mentioned before it uses a 3-bolt mount. With its QuickLock mechanism (a twist and lock mechanism) you can install this disposal without much effort. I also suggest using a garbage disposal installation tool if you are doing this alone because the 3-bolt mount is not easy to install if you are all by yourself. I mean it is not that complicated however you will need some additional hands to hold the disposal in position during the installation.
Price & Warranty
The Pro 1100XL is a premium range disposal so it is definitely pricey. Regarding the warranty it comes with a 12-year 'we come to home' warranty which is pretty good.
My thoughts
Pro 1100Xl is a relatively new disposal but it is building its customer base really fast. It is better than the Evolution Excel in some aspects as well so this is one model you should definitely consider if you are looking for top-notch garbage disposal.
I also wrote a quick article comparing Evolution Excel and Pro 1100XL, you may find it interesting.
Related Topics:
If you like the article above, here are some other similar articles you should check out!
InSinkErator Evolution Prestige Review
InSinkErator Evolution Cover Control Review