InSinkErator Evolution Cover Control
There are dozens of garbage disposer in the market that are advertised to be quiet and safe. But one product stands out due to its amazing feature.
The InSinkErator Evolution Cover Control is noted to be among the best option (best batch feed garbage disposal)in safety and work productivity.
This led me to a great curiosity to find out more about this disposer. As I lurked around the internet trying to find out more, I decided to have a first-hand experience with it and here is what I found out.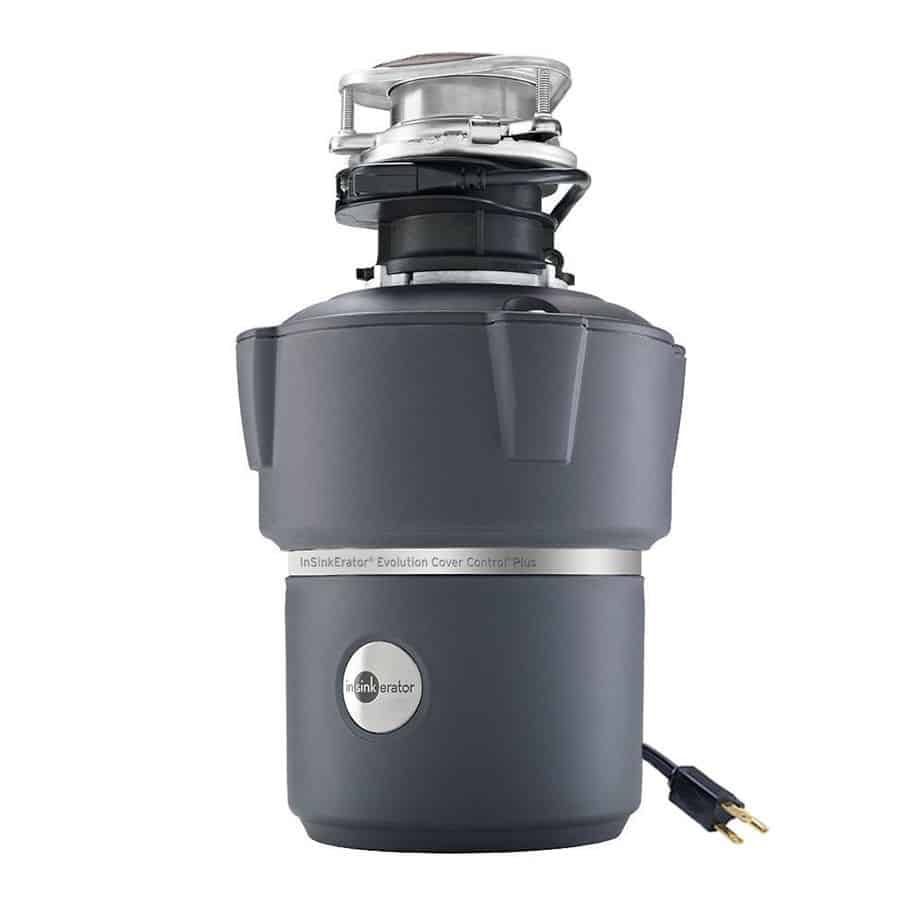 Safe And Sound Covered Operation
It does live up to its brand reviews that there is extra protection on the unit.
The disposer comes with a unique cover control activation. Unlike other food disposers that requires a wall switch to run, this product only requires the cover to get it ground. It acts as the on switch of the disposer. Thus, without the cover itself, the unit will not operate.
This acts as an extra security assurance which is very pleasing to a person like me who is concerned with safety all the time.
There is a built-in switch that works with magnetic stopper. It has to be snapped in place and to be twisted in 90 degrees for the magnetic stopper to engage the disposer mechanism. The cover starter stopper is made of chrome-plated die-cast zinc.
And because of the on/off switch is the stopper there is no need to reach out for the wall switch.
The best part is that there is no chance of any silverware or wedding rings falling into the sink disposer. With the guard on, I rest assured that I will not lose my ring or have any foreign object accidentally falling into the disposer.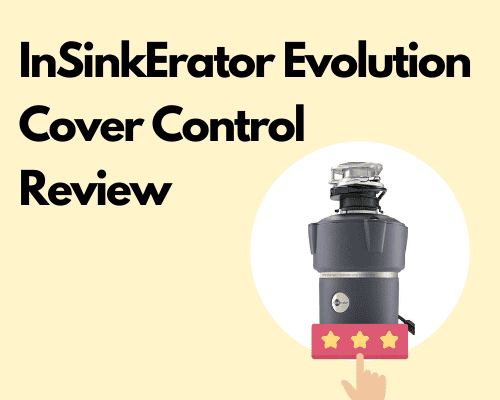 Grinding Ability
The grinding ability of this unit is not as strong as the others. Not necessarily with power, but with loading food scraps in it.
This is not like the other food disposers with the continuous feed. It only requires a per batch load since you have to close the cover and wait for it to finish before loading new food scraps in it.
It is a bit inconvenient for me especially if I have to do other things in the kitchen. But, with the safety feature in it, I would still prefer this disposer than the one with a wall switch or continuous feed since the fear of losing a finger lingers a lot when using a garbage disposer.
But in terms of power, it has 3/4 HP in the unit and runs at 1725 RPM. It is a bit slower than other models but it can do the job very well due to its multi grinding system that can drudge any food waste you feed into it.
Quietness In Grinding
The level of quietness in the disposer, when turned on, is actually shocking. It runs quietly. From a person who is used to hearing the grinding sound and knows well that it is working, it is a bit irritating to turn it on and think that it isn't running at all because it only gives you that humming sound. The sound insulation and sound seal technology they put in it is astonishing.
And all this quietness is due to the extra insulation around the motor and the anti-vibration sink mount together with the anti-vibration tailpipe. With all these sound seal systems in place, it would be easy to hold a conversation without shouting.
In-Home Warranty Service
The unit comes with a 7-year warranty. This will also cover the parts and labour, which is a good deal especially if the disposer will always be in use because the lid has the tendency to expand over time.
Customers like me can call in for repair request. That would mean that if I need the lid to be replaced, they will come in with the new lid and a technician to install it all for free provided it is covered under the warranty.
What Comes With The Package?
The unit comes with several other parts necessary for the overall function of the disposer. Here is the list of the parts included:
Quick Lock Sink Mount
Quiet Collar Sink Baffle to keep it from vibrating loudly
Jam-Buster Wrench for fixing an unexpected blockage
Hose Clamp (Spring Type)
Installation instructions
Pros And Cons
As wonderful as it is, let me show you more about the good sides and downsides of the InSinkErator Evolution cover control.
Pros
Has 7 years in-house warranty
Has magnetic cover start
Very quiet
40-oz capacity grind chamber
Straightforward in installation and instruction
Stainless steel parts
Two grinding plates
Cons
Expensive
A bit too big and heavy to attach
Needs to be hardwired since no power cord is attached
Bottom Line
In conclusion, the InSinkErator Evolution Cover Control is a bit heavy to install. It would be wise to ask someone else to install it if it is too heavy since this ¾ HP unit is larger.
As mentioned before, it works quietly which is ideal for those who seek peace and quiet in the kitchen. It is well streamlined and does not snag food around it. It keeps everything in the sink and keeps unnecessary things from getting in. The safety feature, however, is the most beneficial of it all.
It might be a bit expensive but the money you spend is worth it especially if the safety is well guaranteed.
Related Topics:
If you like the article above, here are some other similar articles you should check out!
BOHARERS Motion Sensor Faucet Review
7 Best Quiet Garbage Disposal Units for a Silent Kitchen 2020