Supreme SS is a premium garbage disposal by the famous brand InSinkErator.
Being premium it comes with lots of features as well as good grinding power.
Here is a quick overview of Supreme SS;
Power – 1 HP
Speed – 1725 RPM
Grinding Stages – 3
Running noise – Quiet
Feed type – Continuous feed
Installation – 3-bolt assembly
Warranty – 7-years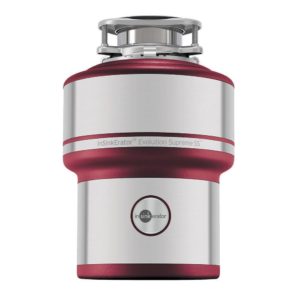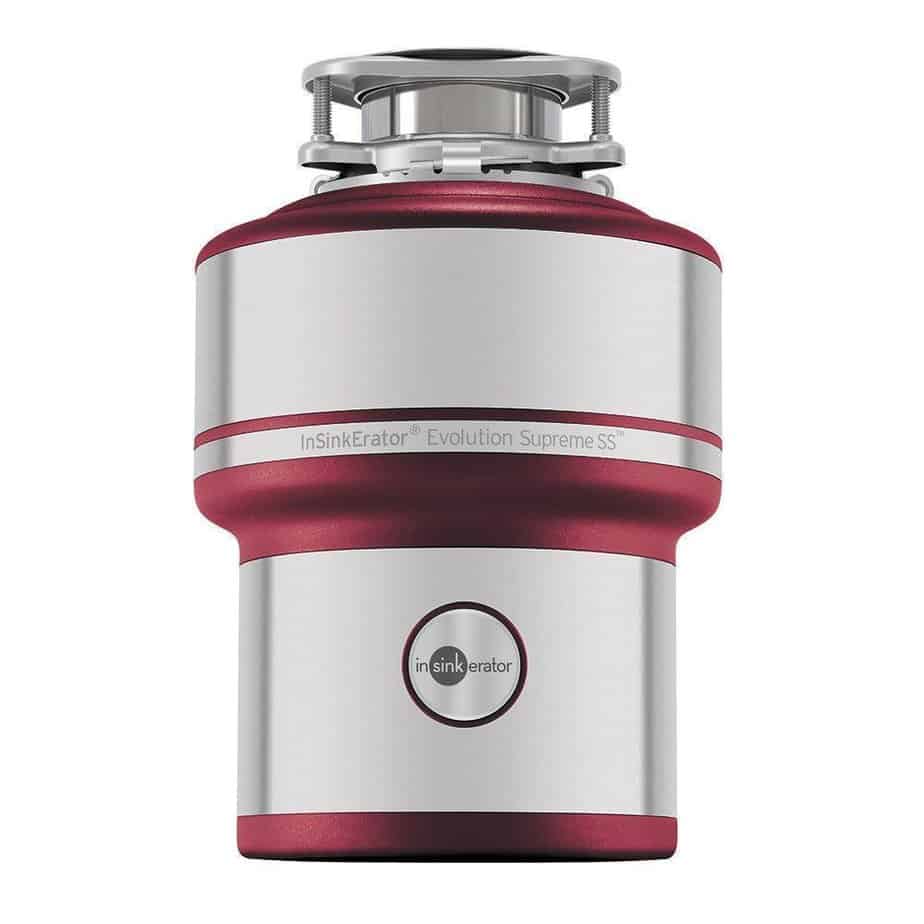 Longevity
The build quality of the Supreme SS is amazing. It is built with high-quality, corrosion-resistant stainless steel. This includes the grinding chamber as well as the grinding components like the Grindshear ring, undercutter, and other components.
This is one of the few garbage disposals fully made of stainless steel, so build quality wise there aren't any other disposers to beat this.
That means this food waste disposal is built to last. An average unit is expected to last at least 12 years, I bet this will last longer.
In addition, InSinkErator offers a 7-year warranty for this unit, which means they are very confident that this will last long.
Performance
Performance is the key indicator of the usefulness of a garbage disposal unit. We need to get our food waste ground efficient and fast. That's what the Supreme SS is designed for. Its 1 horsepower motor can grind any kind of food waste including fibrous food items like celery, potato peels, and even hard items like small chicken bones.
How is this possible? The secret lies not just in its powerful motor but also in its multi-stage grinding system. Multi-Stage grinding is a proprietory technology developed by InSinkErator. In it, the food wastes undergo multiple stages of grinding. This makes the ground wastes much finer than they would be in a normal disposer. These finer food wastes are easier to be washed down the drain, they will not form clogs.
Furthermore, the Supreme SS is equipped with Auto-Reverse technology. This is another proprietary technology by InSinkErator to destroy any jams in their disposals. Suppose some food wastes block the blades of the disposal, then the unit will run in the opposite direction creating a kind of to and from motion that destroys any blocks.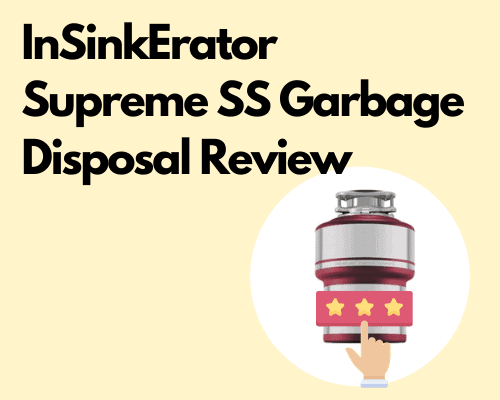 Noise
Even with all this grinding power, the Supreme SS runs quietly. The secret is InSinkErator's Sound Seal technology. Basically, this involves layers of insulation around the motor and the grinding chamber, and also a number of anti-vibrational mountings. This reduces vibrations through the joints and the sink and also minimizes any sound from the grinding chamber and motor. This technology makes the Supreme SS 60% quieter than the average garbage disposal.
Don't forget to check my list of quiet garbage disposals if noise is a concern for you.
Installation
InSinkErator Supreme SS uses a 3-bolt mounting assembly for installation. There are two kinds of mounting assemblies EZ and 3-bolt, and the 3-bolt is the firmer kind of mounting. It has a Quick-Lock setup which helps to install the disposer with a press and twist.
Also, this is low profile garbage disposal, its height is only 13 inches. So it can be installed even in under-sink areas with very low heights. It also comes with a standard dishwasher connection.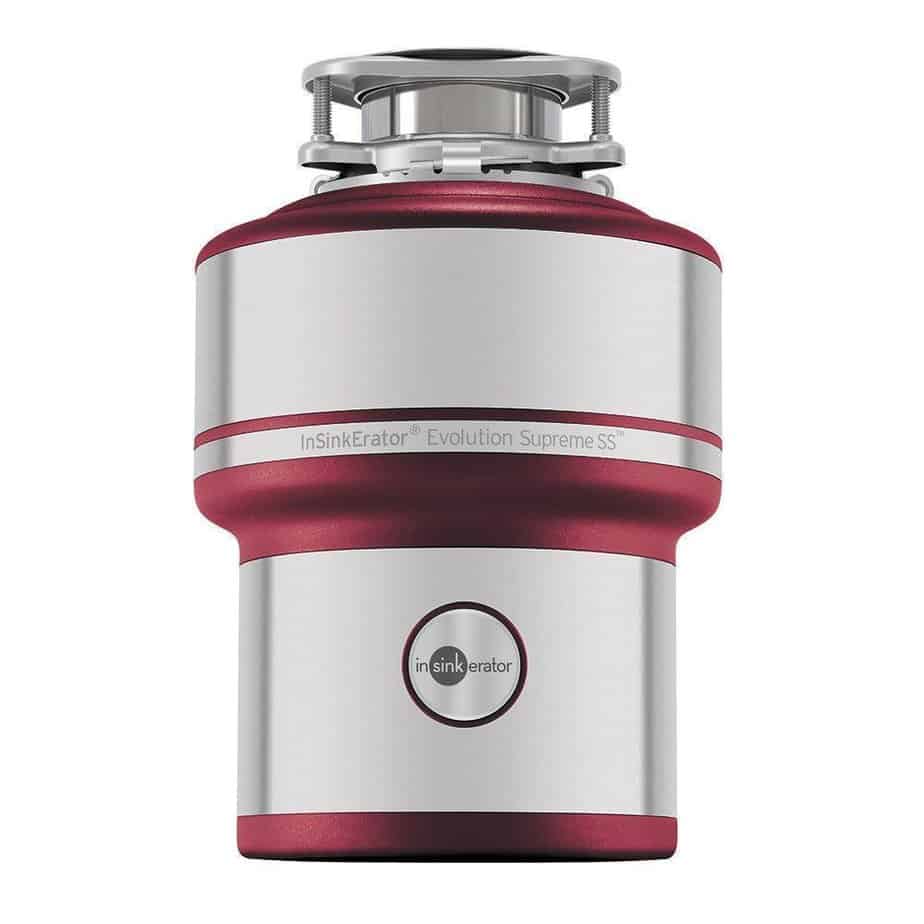 Like all InSinkErator disposals, this one doesn't have a pre-installed power cord which makes the installation a little bit more difficult but it's nothing you cannot manage. The details of the installation are clearly given in the installation manual that comes along with the disposer unit.
If you are replacing another InSinkErator unit or any with a 3-bolt assembly then the installation process is further easy.
Troubleshooting
Problems are unlikely to happen with premium-level disposals. But if you are having the worst-case scenario the Supreme SS comes with a rest button, and also a hex hole.
If the disposal is not running due to overload you can use the reset button. It is located on the bottom side of the disposal.
If the unit is jammed you can insert a hex wrench into the hex hole at the bottom of the disposer and rotate it manually to remove any clogs.
Here is the complete list of garbage disposal problems and their solutions.
My Verdict
InSinkErator Supreme SS is a very good disposer if you are looking for a premium-level unit. I can't find any fault with this unit, and it excels in every way but there are some other very similar disposals you must check before buying this one. Here are they;
InSinkErator Evolution Excel vs Prestige vs Supreme SS vs Pro 1100XL
Related Topics:
If you like the article above, here are some other similar articles you should check out!
InSinkErator Evolution Excel vs Prestige vs Supreme SS vs Pro 1100XL
InSinkErator Evolution Compact vs Essential XTR