Can you replace an InSinkErator garbage disposal with a Waste King? Yes, now you can do this by using the 'EZ mount to 3-bolt mount' adapter kit from Waste King.
Here is it;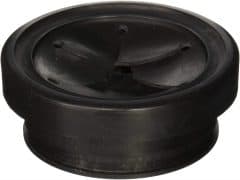 The reason why this replacement was not possible is that InSinkErator disposals use a patented 3-bolt system while Waste King uses an EZ mount. These two are not compatible, here is a detailed post on it if you are interested.
So what this EZ to 3-bolt mount adapter does is; it basically creates an extension of the neck of the Waste King disposal and adds a 3-bolt mounting tab on its top.
To use this adapter kit you need some parts of the InSinkErator disposal; the sink flange, and the mounting tabs.
Time needed: 20 minutes.
Here are the steps to replace an InSinkErator garbage disposal with a Waste King one
Disconnect the InSinkErator disposal

You have to disconnect the old disposal first, but not entirely. Remove the water and electrical connections and twist off the disposal from the mounting ring. The 3-bolt assembly shouldn't be removed. Then remove the mounting tab (the 3rd one) which is on the neck of the disposal unit.

Insert the adapter kit through the above-removed mounting tab

Remember the mounting tab we removed from the InSinkErator's neck? Slide the thinner part of the adapter kit through it. The top portion of the mounting tab should touch the top of the adapter kit.

Install adapter kit to the Waste King unit

Just like installing the Waste King unit on the sink flange, connect the garbage disposal to the adapter kit. Tighten it. Now, this has become a garbage disposal with a 3-bolt mount compatible neck.

Mount the whole unit on the 3-bolt mount

Connect the whole unit to the 3-bolt assembly like you would install an InSinkErator garbage disposal.
And that's it! If you have any questions do let me know in the comments.
Related Topics:
If you like the article above, here are some other similar articles you should check out!
Badger 900 Garbage Disposal Review
Waste King 9950 Garbage Disposal Review