Some of the popular garbage disposal brands are owned by the same company. This is an infographic I created to show which companies own the popular garbage disposal brands.
Disclaimer: DisposalXT doesn't endorse or is endorsed by any of these brands. These logos are copyrighted by the respective companies and are displayed here for information purposes only.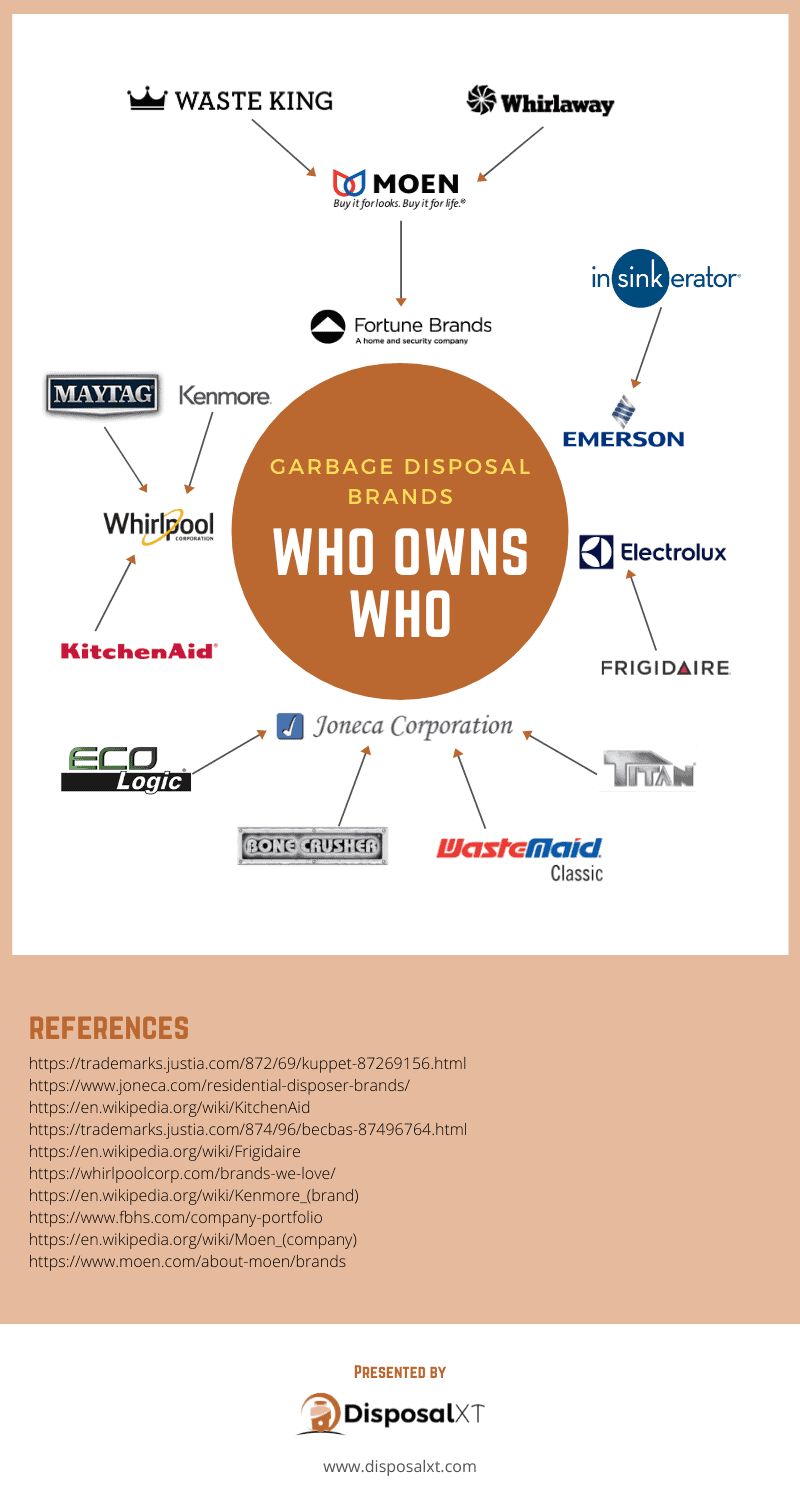 Share this Image On Your Site
References:
Related Topics:
If you like the article above, here are some other similar articles you should check out!
Garbage Disposal Installation Kit – (Pipes, Switches, Tools & Everything you need to get your Disposal Installed)
3 Bolt vs EZ Mount – How are they Different?