Tow behind aerators are garden tools for your soil. An aerator pokes holes in the soil that pave way for airflow and proper water circulation. It works as a rejuvenating tool for the soil of home gardens. 
Tow-behind aerators hydrate the soil to its very core which helps your home garden to be more fertile and picturesque. Mowing and sprinkling alone cannot have the same impact without an aerator. Simply watering your lawn may result in soil erosion, which means washing away all nutrients from the upper layer of the soil. For a greener and healthier harvest, aerators work wonders. 
As you can tell, there are many options available in the market when it comes to tow behind aerators. For the perfect aeration of your home garden, you have to choose the best one. From cost maintenance to effective care practices, this buying guide has got you covered.
Here is my list of recommended tow-behind aerators;
| Tow behind aerator models | Type of aerator | Working width | Warranty |
| --- | --- | --- | --- |
| 1. Brinly PA-40BH Tow-Behind Plug Aerator | Plug | 40 inch | 2-years |
| 2. Brinly SAT-40BH Tow-Behind Spike Aerator with Transport Wheels | Spike | 40 inch | 2-years |
| 3. Strongway Tow-Behind Plug Aerator | Plug | 48 inch | 1-year |
| 4. Agri-Fab 45-0299 48-Inch Tow Plug Aerator | Plug | 48 inch | 3-year |
| 5. Precision Products 42-Inch Spike Aerator SA42GY | Spike | 42 inch | 90-days |
| 6. Agri-Fab 45-0518 40″ Tow Plug Aerator | Plug | 40 inch | 3-years |
1. Brinly PA-40BH Tow-Behind Plug Aerator
If you have a cute smooth home garden, then this one is the most desirable in terms of size. It is perfect for small gardens that don't have uneven surfaces. 
It features 16-gauge Steel plugging spoons that can penetrate compacted soil and remove up to 3-inch plugs of soil, allowing water, seed, and fertilizer to reach the grassroots. Brinly gives its plugs a narrow design with sharpened ends that allow deeper penetration and so increase the supply of nutrients, air, and water to the very roots. 
The most attractive feature of this product is its three individually rotating sections with 24 plugs all made of stainless steel.
This tow-behind aerator comes with a supporting weight tray. This weight tray provides additional support to add more weights to the aerator in order to penetrate the soil even deeper. The tray can carry up to 150lbs of weight enabling the aerator to work better on hard and deep surfaces as effectively as on the smooth ones. 
As compared to other tow-behind aerators, Brinly has much more convenience for the user because of its design. The tray comes with a top or a lid. This prevents the weights from falling and helps it stay intact.  Thus, you need not worry about damaging anything while carrying the weights in the tray. 
In terms of durability, its material is strong and durable. It is rust-resistant and has parts that are replaceable without having to change the entire set. This model comes with 10.5 inches by 3.5 inches semi-pneumatic wheels.  
Brinly easily attaches to every lawn tractor and most ZTRs and ATVs. so, you need not worry about the towing part at all. That's pretty easy in its case. 
2. Brinly SAT-40BH Tow-Behind Spike Aerator with Transport Wheels
This model is ideal for those who value durability above everything else. Brinly SAT-40BH is made of galvanized steel. Therefore, it will last for years without rusting. All of its 11 spike stars too are made of the same material.
This is a spike aerator. Spikes are considered the best for home gardens because of their ability to poke the soil without removing it from the ground. Its spikes are 2 inches long, and there is a total of 132 tine tips. They make the seeds, water, and fertilizer go deeper into the soil to result in a good harvest. In many home gardens, mowing can't work because of soil compaction. This tow-behind aerator is designed to deal with soil compactions. 
It comes with two transport wheels and also a transport lever. Just like Brinley 40-BH, this also comes with a tray. The tray is made of stainless steel and t has a carrying capacity of 100lbs. 
This spike aerator is covered under a warranty of 2 years.
3. Strongway Tow-Behind Plug Aerator
The Strongway tow-behind plug aerator is unique in itself. This model has 32 separate coring plug spikes. These spikes penetrate compacted soil to a deeper level. These separate coring plus spikes are brilliant for soil proliferation in home gardens. 
The length of the spikes is perfect for many different kinds of soils. The spikes are 2 ½  inches long. These spikes penetrate through the toughest of soil, making it ideal for composite soil. 
The most appealing feature of this product is the 48-inch wide in-built tray and tray's capacity. For the added and much deeper penetration, you can put weights on this tray. Strongway tow-behind aerator carries up to 140lbs without any fear of breaking or falling. 
Strongway tow-behind plug aerator's other notable feature is its 10inch pneumatic tires. These are super-efficient to roll smoothly over varied terrain and uneven grounds. 
This aerator can be easily fitted on ATVs, riding lawn mowers or lawn tractors with no additional equipment necessary. It's easy to attach and no professional guide is required. 
The durability is not compromised despite its advanced features. It has a durable powder-coat finish which makes it last longer. 
4. Agri-Fab 45-0299 48-Inch Tow Plug Aerator
The Agri-Fab, 48" Plug Aerator Tow Behind Lawn Groomer Model #45-0299 will transform the way you look at gardening. It loosens the compacted soil and makes the soil rich with proper air, water, and nutrients. 
It gives the work a professional finishing by pulling out 3 inches of soil and making it well maintained and aerated. In comparison to the other, by far this is the deepest penetration in the soil by any aerator.
The 48" plug aerator has a weight tray that can carry up to 175 lbs for added soil penetration and perforation. There are 32 self-sharpening plug aerator knives on this tow-behind aerator for the home garden.
It has flat tires which also smooth mobility across the garden. It comes with a transport handle so that you can have control over it from the lawn vehicle also, making raising and lowering of the plug feasible. 
The Agri-Fab, 48" Plug Aerator Tow Behind Lawn Groomer Model #45-0299 will last you for years, it has guaranteed durability by offering a 3-year warranty.  
5. Precision Products 42-Inch Spike Aerator SA42GY
Precision products 42-inch spike aerator SA42GY is a 42-inch wide aerator. It is ideal for black or loamy types of soil. The star-shaped spikes handle this kind of soil smoothly. 
The aerator has twelve 10-gauge steel independently rotating, star-shaped blades that penetrate up to 2 inches. They are pretty long-lasting. If any of these blades wear away, you can get them replaced individually without having to change the entire product. 
It comes with a steel handle that makes it super handy to use and control from the tractor seat only. The product is easy to assemble, attach, and work with. 
Precision products 42-inch spike aerator SA42GY also comes with a strong steel tray. This 11-gauge steel tray can hold up to 175lbs of weight. This tray helps increase the pressure of penetration. 
The aerator has amazing two 10-inch pneumatic tires with steel wheels. It moves smoothly over uneven surfaces. The steel makes these wheels last long. 
The product comes with 90 days of product warranty. Overall, it is a durable product and works specifically well for certain kinds of soils. 
6. Agri-Fab 45-0518 40″ Tow Plug Aerator
Agri-Fab 45-0518 40″ Tow Plug aerator comes with 24 galvanized aerator knives. It has the most number of blades/ knives. By far, these are of quality. The galvanized steel makes it rust-free and less prone to damage. 
Agri-Fab 45-0518 40″ tow-behind aerator has 9 3/4″ x 2 3/4″ flat-free tires. These tires are strong, durable, and efficient. 
Like all other aerators, this also requires assembly. But as with others only, it does not require any professional help or help of any additional equipment either. You can simply do it on your own. In fact, the steel handle makes it easier to attach it to a lawn vehicle or ATV. 
It comes with additional plausible features such as a durable heavy-gauge steel deck and welded drawbar. Making it super handy and feasible.  
It's simple to use a cantilever transport handle for easy raising and lowering and can make your life better because you can just control it from the tractor. 
It comes with a universal hitch that fits any tractor regardless of brand. So you need not worry about towing it, you can tow it with any vehicle that you own for your lawn. 
How to Use a Tow Behind Aerator
Tow behind aerators is pretty simple to use. It requires no technical knowledge, whatsoever. You don't need any professional help while assembling it. It's handy and easy to assemble. 
You can attach it to any lawn vehicle that you own. You would have to tuck it in the back of a lawn tractor or an ATV. you can just move it along with the lawn tractor after attaching them together. They are towed behind. 
You would want to add some external weights to your tow-behind aerators if you want the soil to be hydrated deeper. You can maintain that weight accordingly, keeping in view how deep you want the spikes to penetrate the soil. 
How Often Do You Need to Aerate Soil?
For the picture-perfect home garden, you don't need to aerate the soil as often as you would think. Just aerating the soil once every three months is more than enough. But if you live in too dry and arid areas and your soil is under the weather conditions then you must consider it aerating more than usual. 
Aerating timings depend on the seasons as well. Also, you can take into account the current situation of your lawn before aerating. Asking a soil professional is advised but if you are a serious gardener you can tell when exactly your garden needs your love!
Difference Between Plug Aerator and Spike Aerator
Plug aerators, also called core aerators, use hollow tines whereas the spike aerators, also known as slit aerators,  use the solid and narrow tines to penetrate the soil. Both have different impacts on the soil. 
A plug aerator pokes a little wider holes in the soil. It helps in soil perforation and it is more effective in providing more water to the sponge of the soil. But, the spike aerators make narrow holes in the soil and it allows only a little water to get into the soil. Thus, you have to use spike aerators more often to aerate the soil than plug aerators. Water absorption works better with plug aerators. 
A plug aerator helps grass clippings, seeds, soil fertilizers, etc to go deeper into the soil. Thus, it helps in the fertilization process as well. If you need the spike aerators on some days and the plug aerator seems suitable on the other, worry not. There are aerators that come with adjustable and optional settings. You can use both depending on the requirements.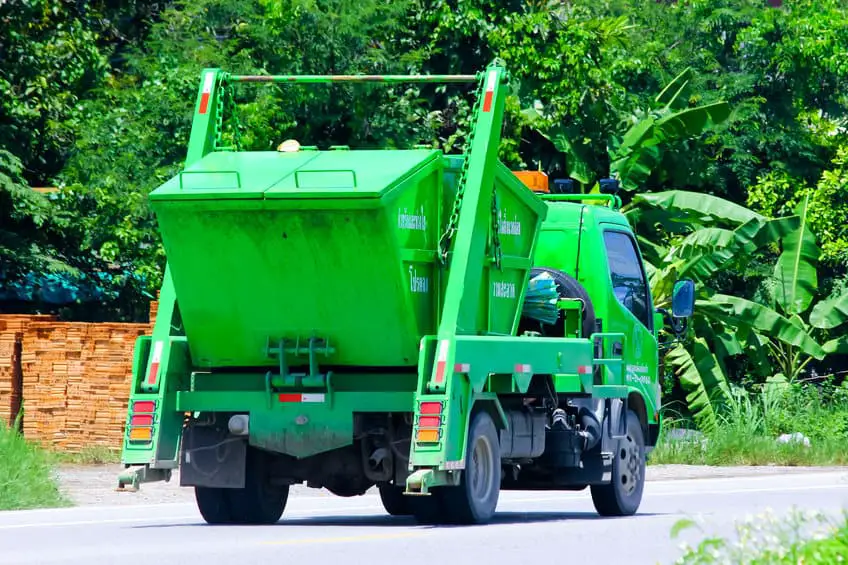 Things to Look for When Choosing a Tow Behind Aerator
Here are a few things you can keep in mind while purchasing a tow-behind aerator for your home garden or lawn;
Size- Small one for a small garden and a big one for a big garden 
Aerators come in different sizes. Especially tow-behind aerators, they can be really huge and small. It depends on the size of your home garden and lawn that one would work better. You might want to keep in mind that a too-small size can make the aerating a long and tiresome process. While on the other hand, if you have a small garden a relatively smaller aerator would work just fine. 
Form of the aerator tines; spike form or core form
Aerator tines come in different shapes as mentioned above. Depending on the purpose of the aerator, they have their specific usage. A spike-type aerator penetrates the soil for deeper moisturization. A core form tine picks the soil from the land and removes it as it goes around. They both work differently and equally well depending on the type of soil. 
The third viable option is coring tines. It is usually better for thick or clay-based soil. It makes deeper penetration into the soil and results in fully aerated soil. Despite all these pros, it is not preferred generally because it is not as durable as the other two. 
Aerator cum spreader of seeds and fertilization
Many aerators come with a spreader attached. As you go around aerating the lawn or garden, it also spreads the seeds and the fertilizers. It saves you a lot of time and it also ensures the even spreading of seeds and fertilizers. 
Length of the spikes
The length of the spikes is crucial to the aerators. If the layer of the soil is not too deep, choose a spike that is 1 inch long or lesser than that. But the spikes have to be at least 1 inch long for the aerating if the soil layers are thick. In some cases, the longer ones are needed because of the condition of the soil. 
Ability to penetrate hard surfaces
Not every home garden has soil that is easy and soft. The soil can be pretty difficult to work within drier areas. So pick the tow-behind aerator that is successful in penetrating hard surfaces. If an aerator is weakly built it won't be able to survive the topsy turvy grounds of soils.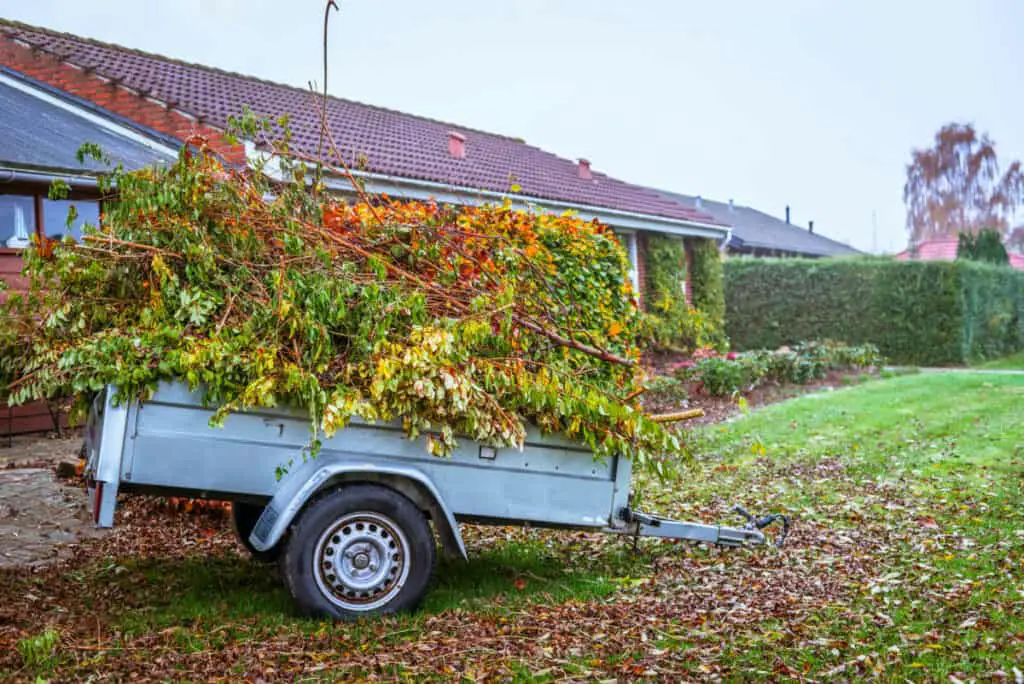 Durability
Of course, who would not want their products to last? The tow-behind aerator is not used much often. So you would want to buy the one that would work over years because it's only used once in a couple of months. The galvanized steel products and the rust-free ones are advised as the best in terms of durability.
Budget 
 Budget is an extremely crucial aspect of purchasing any product. 
You have to think economically and make a financially sound decision.  To save yourself from spending too much or too little, the best advice is to set6 a budget range beforehand and check the deals within those prices. A cost comparison is a way to look for the best product without hurting your wallet. 
Related Topics:
If you like the article above, here are some other similar articles you should check out!
BOHARERS Motion Sensor Faucet Review
Criterion Garbage Disposal Review