Garbage disposals are a natural part of any household, and probably a staple of your sink, but as the years go on, you might realize your garbage disposal is not working as well as it used to. You've cleaned it, there's nothing stuck, so what is slowing it down? It is probably age.
The average lifespan of a garbage disposal is 10-12 years. After this period of time, garbage disposals begin to deteriorate and malfunction. Replacing garbage disposals after a decade will prevent strange noises and smells, clogs, leakage, and substandard performance.
The life expectancy of a garbage disposal is not a well-known fact, and it can vary between people, use, and brand. Below are a few examples of fluctuating expectancies and what you can do to make your garbage disposal last longer!
What Impacts a Disposal?
Use greatly impacts the lifespan of a garbage disposal. If you use your disposal less than others, then you may realize that yours has lasted longer than normal. If you use your disposal more, you are going to wear it down more. Another contributor to this would be what exactly you are putting down at your disposal.
If you are putting down items such as noodles that may easily be cut up, or whole cucumbers that might not, then your disposal might have a shorter or longer lifespan.
Another factor that will affect the lifespan of a garbage disposal is the quality. Cheaper disposals are more likely to fall apart faster, and thus are going to need to be replaced sooner. If you have a better, typically more expensive, disposal, then it might last longer than others.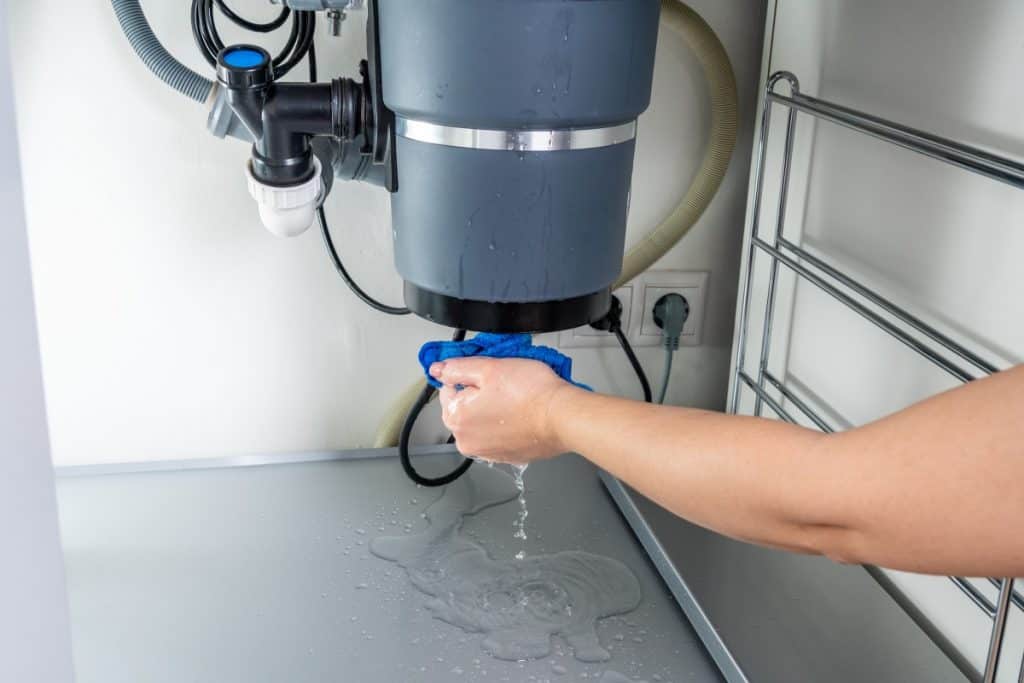 Signs of a Deteriorating Disposal
The first sign of deteriorating garbage disposal is a foul smell. If your garbage disposal is beginning to smell despite your constant cleaning of it, then it may be a sign of a bigger problem at hand. Food that has not been properly destroyed or ground up can linger in the system and begin to smell. If the smell is becoming an issue despite constant cleaning, it may be a sign that you need a new disposal.
The second sign of deteriorating disposal is slower performance. If you turn on your disposal and its system does not seem to be moving as fast as normal, that is a clear sign the disposal needs to be replaced. When the machine begins to get old, it may not work as well, and it may be an indication of either something clogging it, or there is a need for a new one.
The third sign of deteriorating disposal is it is no longer grinding up food. The blades may be getting dull or just not working the way they used to, and that's when you know it is time for the disposal to go.
15 Disposals and Their Lifespan
It is important to note that the lifespan of garbage disposals, whilst having an average of a 10-year lifespan, fluctuates. Their life can be based on how often you use them, what you're using them for, etc. Here is a list of 15 common garbage disposals and their lifespan. These can all be found on Amazon or different home websites.
InSinkErator Essential XTR 3/4 HP Garbage Disposer: This disposal is top of its class for 2021 and has a 6-year guaranteed warranty, though most report it lasts anywhere between 8 to 10 years.
Waste King L-8000 Garbage Disposal: Rated best for kitchens of smaller households, it has a warranty of 5 years, half the time of the average garbage disposal.
InSinkErator Evolution Excel 1 HP Garbage Disposal: This disposal is one of the best high-end disposals, but is a bit on the pricey side. This disposal has a warranty of 8 years and lasts reportedly anywhere between 9-11 years.
Insinkerator Badger 5 1/2 HP Food Waste Disposer: This disposal is best for smaller homes, as it is smaller in size than most. This disposal also only has a 2-year warranty, which is much shorter than most.
MOEN GX Pro Series Garbage Disposal: This disposal has great horsepower, and with a warranty of 7 years it's one of the best for its bargain!
Moen GXS75C GX Series 3/4 HP Garbage Disposal: This disposal is the best the Moen brand has to offer, and the only complaint is that it is a little on the louder side. It has a 5-year warranty but can reportedly last up to 8-10 years if kept in good condition.
Waste King L-1001 Garbage Disposal: This disposal is one of the most affordable on the list. However, cheaper disposals mean often cheaper parts, and that still rings true with this one, only holding a 2-year warranty.
InSinkErator Evolution 3/4 HP Household Garbage Disposal: This disposal is quiet, however, it is quite large. It has a guaranteed 5-year warranty but is long-lasting according to reviews.
KitchenAid KCDI075B: The KitchenAid is a household name and there's a reason why. It has a 5-year warranty and glowing reviews from those who have it.
Waste Maid US-WM-658: This 13-pound disposal has the highest warranty amongst all of the other disposals on this list with a guaranteed 10-year warranty. It can last up to 15 years if treated well.
InSinkErator Garbage Disposal with Power Cord: This particular disposal comes with its own power cord which is uncommon among disposals and even comes with a 6-year warranty.
InSinkErator Septic Assist Garbage Disposal: This disposal is specifically made with septic assist if you happen to have a septic tank. This can be incredibly helpful for those who need it. It comes with a warranty of 8 years.
InSinkErator Evolution Excel Garbage Disposal: This garbage disposal is on the higher end of the disposal industry with a warranty of 10 years. It is easy to see why people are willing to pay a little more.
InSinkErator Noise Insulation Garbage Disposal: Serious chefs will appreciate this disposal being able to grind up bones and any other difficult pieces all whilst retaining a quiet sound and a warranty of 7 years.
Waste King Sound-Insulated Garbage Disposal: This disposal is specifically insulated and great for a quiet kitchen. It is inexpensive for its abilities and has a warranty of 5 years.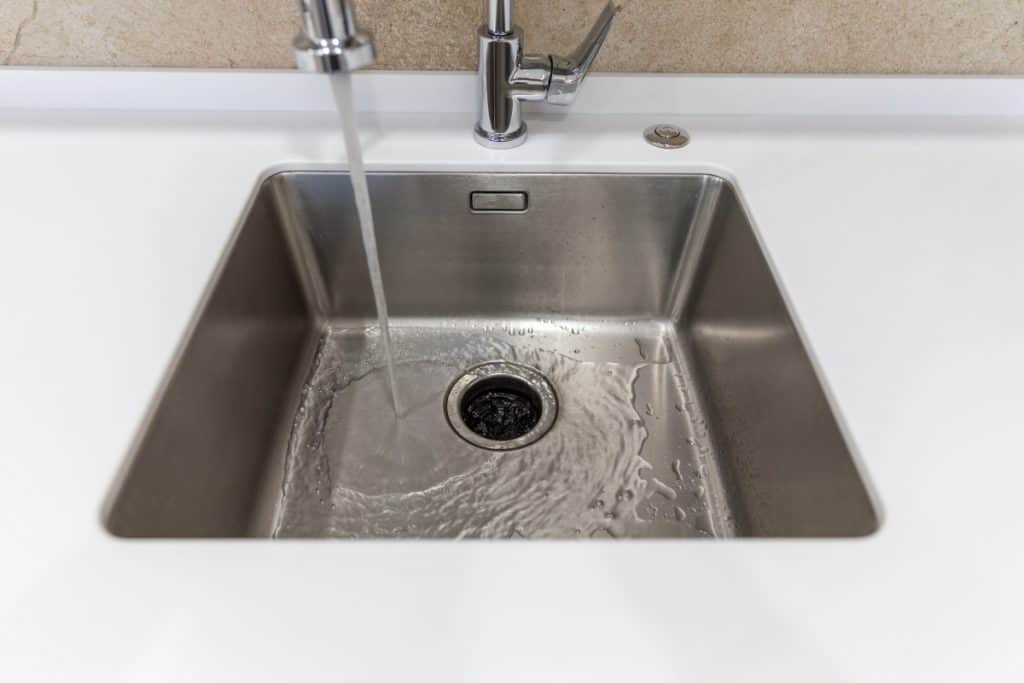 How to Replace a Garbage Disposal
Now that you recognize the signs of failing disposal, you may realize it is time to replace your garbage disposal. To replace one, you can either hire someone to do it, which is strongly recommended, or you can do it yourself.
Hiring Someone:
If you have decided to hire someone for the job, then there are several ways this can go. Either the plumber you hire will have suggestions that you can purchase from them directly, or you will need to buy your new disposal and have them install it for you. If it happens to be the first of the two, sometimes it can be cheaper. Some plumbing companies will offer you deals on their disposals if it means they can install them.
Some plumbers will not install disposal if it is not bought from them. However, it is strongly recommended to have someone else install your disposal for you, as it's a tedious and difficult journey that can ruin your sink if not done properly.
Doing It Yourself:
It is recommended to let a licensed professional to handle something as tricky as installing a garbage disposal. However, if you wish to do it yourself, the video below will explain step-by-step how to install your disposal.
Related Topics:
If you like the article above, here are some other similar articles you should check out!
Multi-Grind, Auto-Reverse, Jam-Sensor & SoundSeal Technologies Explained
How to Reset a Garbage Disposal (A Simple Step by Step Guide)