A garbage disposal is a luxury appliance many of us take for granted these days. If you are able to or are looking to install one, it's best to make sure you understand the measurements under the kitchen sink and how much room you have to fit the disposal.
Garbage disposables need a space of 11-16 inches in height and 5-9 inches in depth to be installed. The size of the garbage disposal will determine how much space is needed. Locate where the garbage disposal will be installed and measure how much free space is under the sink.
Once you know the measurements under your sink, you can then find a garbage disposal that will fit not only under the sink but will also fit you and your family's needs in the home.
Garbage Disposal Sizes
Everyone's home is different. Some kitchens may have been built with less room under the sinks, making it difficult to install some sizes of garbage disposals. Usually, especially with modern or newly built homes, the size of a garbage disposal shouldn't be an issue.
However, it's always good to double-check that everything fits comfortably under your sink. Three of the more popular and commonly purchased garbage disposal brands are InSinkErator, Waste King, and Moen. They offer different sizes of garbage disposals, as well as different horsepower, which will be an important thing to consider when selecting your disposal.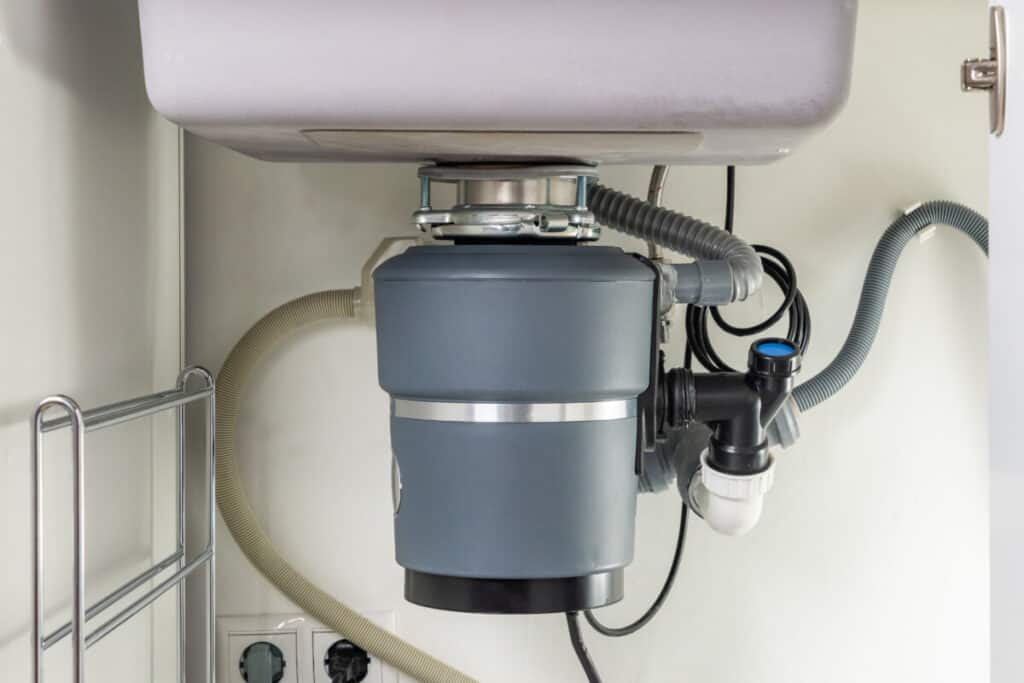 When looking at different sizes, it's recommended that you have around 2-3 extra inches of space all around the disposal. This not only will make sure it fits easily, but it will also give you more room when you are installing it. Below are some, but not all, different models of disposals and their sizes.
InSinkErator
Be sure you have the vertical room recommended under the sink before installation
Waste King
Be sure you have the vertical room recommended under the sink before installation
Moen
Be sure you have the vertical room recommended under the sink before installation
Horsepower Matters
Selecting the right size to make sure your garbage disposal fits is indeed important. Another factor you need to be considering is the horsepower of each garbage disposal. A clogged sink is very frustrating, and when there's a continuous issue, it can cause other more expensive problems in the future. The right disposal power will depend on how much you use your disposal, how many people live in the house, and what kind of feed you are in need of.
Garbage disposals usually are made with four different kinds of horsepower levels: 1/3 HP, 1/2 HP, 3/4 HP, and 1 HP. The higher the horsepower level, the more powerful the disposal will be. 1/3 HP and 1/2 HP are the most common disposals that can handle the usual everyday food scraps that most families will put down the drain.
They're fairly similar to each other, but the 1/2 HP can grind food a little better without clogging. A 3/4 HP disposal can handle tougher or harder foods and small pieces of bone. They also usually operate quicker and more quietly. A 1HP disposal is the most powerful and can handle higher use, as well as tougher and larger amounts of food.
Feed Types
The feed type of your garbage disposal can really make all the difference. Disposals are made in two different feed types: continuous feed and batch feed. Continuous feed disposals are the most common installation and are found in houses and apartments, and they typically operate through a switch on a wall by the sink.
Batch feed disposals are made to prevent unwanted items from falling into the disposal and being ground up, such as rags, sponges, silverware, etc. They only turn on when a magnetic stopper is put into place and can handle larger amounts of food to be processed and ground at one time. While continuous feed disposals are easiest and more accessible to use, a batch feed disposal is a great alternative for places that aren't able to install a power switch to operate.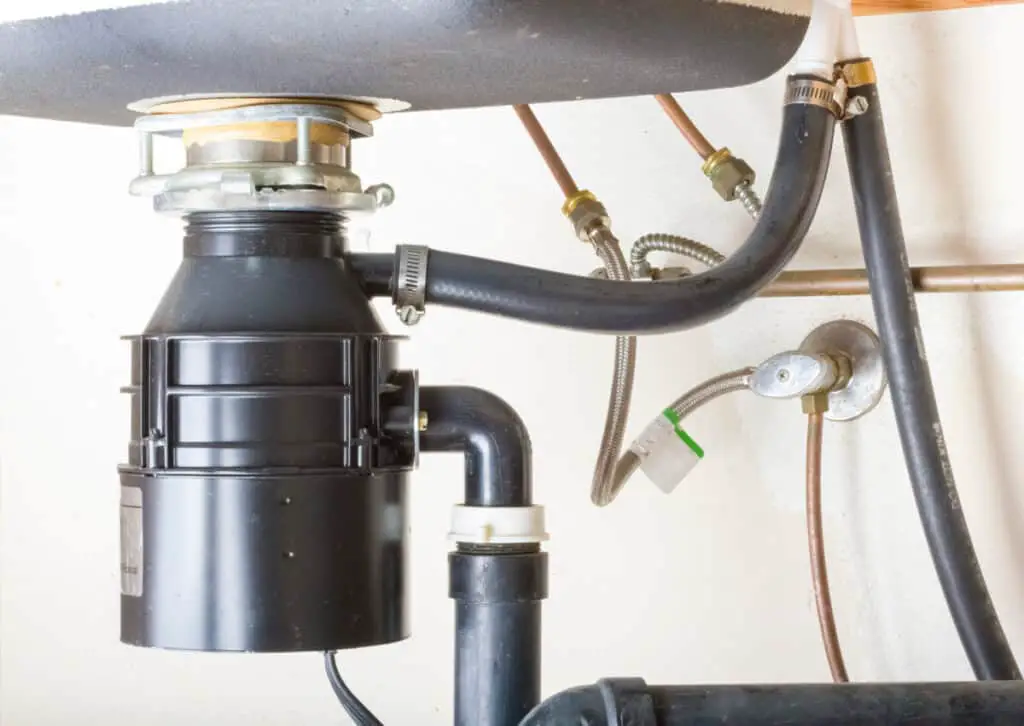 Caring For Your Disposal
Just like the rest of the indoor plumbing in your house, it's very important to take care of your garbage disposal. This will prevent future issues, complications, and replacements.
First, when cooking, never pour any grease, oil, or fat down the drain. They can cause damage to your plumbing over time by catching and collecting other food scraps, causing clogs. Because all the water running through the house is connected in some way, if there is too much clogging in the garbage disposal and kitchen pipes, you could experience backwash from the bathroom and other areas of the house.
Grease down the drain can also cause other food waste to mix with the city's waste, and will harden like concrete over time. This is a major problem for water companies in higher populated cities because of how much waste is going through at the same time.
Next, to ensure your disposal will work smoothly and properly, be sure to run water into the drain while it's running. This acts like drinking water while you're eating, helping things move through a lot easier. (Source)
Lastly, use the garbage disposal often to make sure everything is running through correctly. This will prevent any backups or clogs from occurring and will make sure your garbage disposal will always be there for you when you need it.
Related Topics:
If you like the article above, here are some other similar articles you should check out!
Garbage Disposal Size Guide – What Horsepower Garbage Disposal Do I Need?