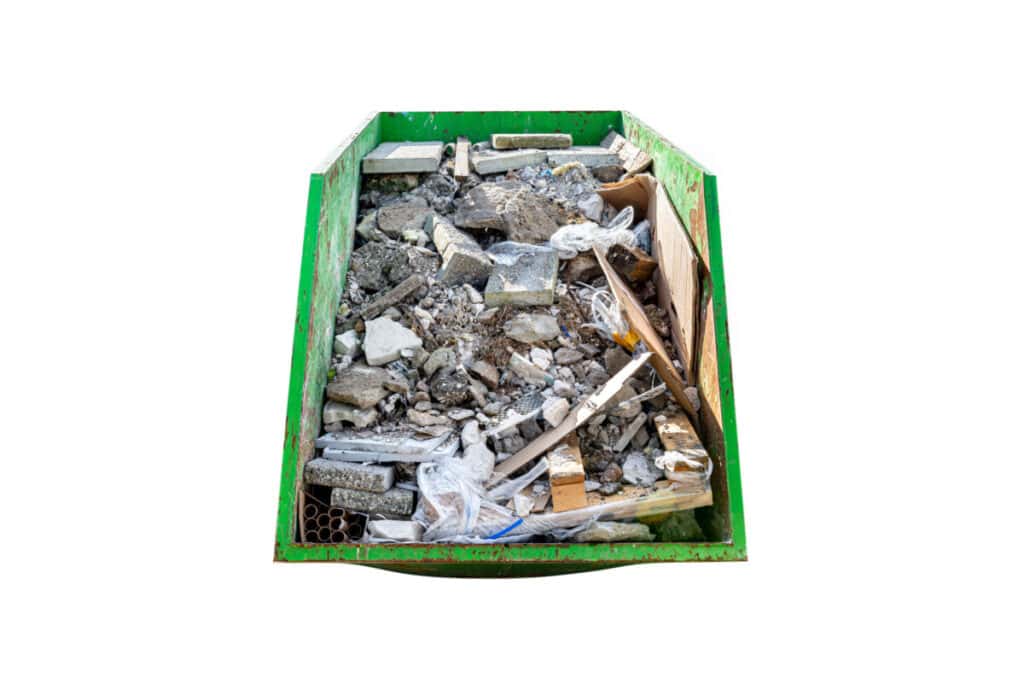 One square foot of solid concrete weighs about 150 pounds, so hauling away a big load of it is no easy task. There are a few ways to do this, but some are easier than others.
Dumping concrete at a landfill can be anywhere from $0-$40 per ton, but hauling concrete to a landfill can be difficult. The most efficient and economical way to get rid of concrete is by renting a roll-away dumpster. The average cost to dump concrete by renting a roll-away dumpster is $711.
Depending on the project, renting a dumpster may or may not work to dump your concrete. There are other methods to get rid of unwanted concrete, and knowing your options will help you decide what to do. Keep reading to learn more!
Cost of Dumpster Rental
Renting a large dumpster is probably the most convenient and affordable way to dispose of concrete. There are hundreds of companies that offer a service where they will drop off an empty dumpster of the size of your choice, and then return to pick it up once it is full.
A 20-yard dumpster is big enough for most projects and can hold about 3 tons of concrete. The cost of this will depend on factors like your location, the size of the dumpster, how much weight you put in it, and how long you will need it for.
Here are some quotes from a variety of locations:
| | |
| --- | --- |
| Location | Cost for a 20-yard, 3-ton, 7-day rental |
| Provo, Utah | $741.00 |
| Rexburg, Idaho | $585.00 |
| Charlotte, North Carolina | $938.00 |
| Gilbert, Arizona | $588.00 |
| Castle Rock, Colorado | $662.00 |
| Memphis, Tennessee | $711.00 |
(Source)
Keep in mind that some companies consider concrete a heavy load, so they may have additional fees to haul it. For example, WM Dumpster Rental recommends a certain size dumpster depending on how much concrete is being hauled, and if you go over the weight capacity of your dumpster, they charge an extra $60 per ton.
This is great for larger projects that may take a few days. Renting a dumpster takes the transportation element out of the process, so all you have to do is load it up.
Junk Removal Service
If you need a service that both loads and disposes of concrete, you might consider getting a quote from a junk removal service. These services will typically send out a technician to give you a quote, and not all junk haulers will haul concrete. They will usually limit you to 2 tons of debris and a couple of hours. This is probably not the best option for large-scale or commercial projects.
Junk removal service costs around $235 for a quarter bedload to $600 for a full bedload. This of course depends on your location and the amount of concrete being removed.
Take It to the Landfill Yourself
If the project is small enough, and you have a truck, you can drop off the concrete at the local landfill. If you don't have a truck, you can rent a pickup at Uhaul for as little as $19.95 a day. Doing it yourself allows you to work at your own pace.
Because concrete is difficult to move, an above-average load, dropping off concrete will cost about $32 – $40 per ton at most landfills. Some landfills will take it for free, but that doesn't mean that you won't still have to spend money getting it there.
Take into consideration how many trips it will take you, the gas money you will spend, and the location of your nearest landfill. Contact your local facility before making the trip to make sure they will accept it. (Source)
Options for Unused Concrete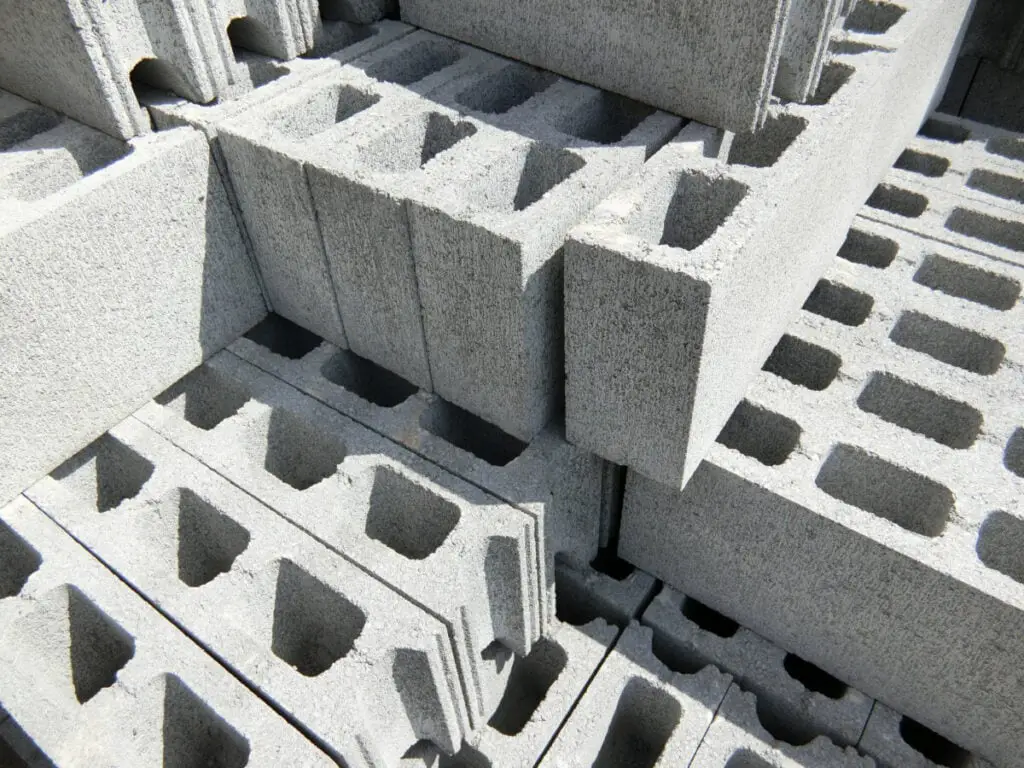 If you overestimated the amount of concrete you would need for a project, you could always leave it at the dump, but concrete is cheap and there are more than a few people that would be happy to take it off your hands.
One option would be to contact a building supplies retailer. They will take it off your hands and resell it. They may or may not haul it for you—you would have to call around to multiple retailers.
Another option would be to contact a landscaping company. Concrete is one of their top used materials, so they would be happy to take it and use it for sidewalks, retaining walls, curbing, and more. This is a sustainable option, and you can rest easy knowing that it won't end up in a landfill.
You can also look into selling the concrete online through social media or Craiglist. You might even just list it for free and ask whoever wants it to find a way to haul it away for you.
Types of Concrete That Can Be Reused
Concrete Mix: This type of concrete is typically used for setting fence posts, pouring driveways, and even laying the foundation for a home. If it has already been mixed (is already wet), you only have 24 hours before it starts to set up, and will be unusable.
Concrete Blocks: These are used for building retaining walls and are already formed.
Concrete Rubble: These are large and uneven pieces of concrete that can be used on walls or in patios.
Concrete Chunks: This is when concrete has been broken up into smaller pieces. Landscaping companies can use these on roads and parking lots.
(Source)
Disposal of Concrete Slurry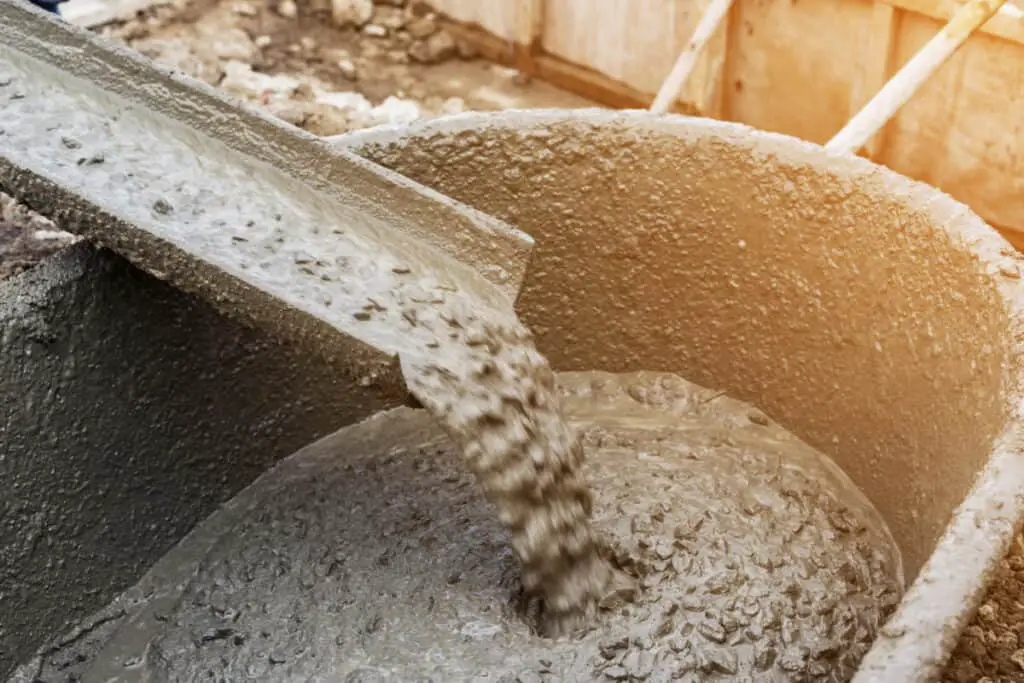 If you have already mixed a concrete slurry and don't have anyone to take it off your hands, don't pour it down the drain! Many contractors will just let it harden, and then throw it out, but this can take a while.
If you have a significant amount, you might separate the water from the concrete by using a filter press or a slurry separator. You can then dispose of the water and the mix separately. (Source)
If you don't have the equipment to filter out the mix, you can just use a slurry solidifier. Solidifiers are powders that are designed to turn liquids into solids. Home Depot sells this Liquid Lock Slurry 5 Gal. Solidifier for $160. You can either sprinkle the powder directly on the slurry and then sweep it up, or you could use a wet vacuum and pour the solidifier into buckets or containers.
Related Topics:
If you like the article above, here are some other similar articles you should check out!
Cost of Dumping a Dishwasher at the Dump