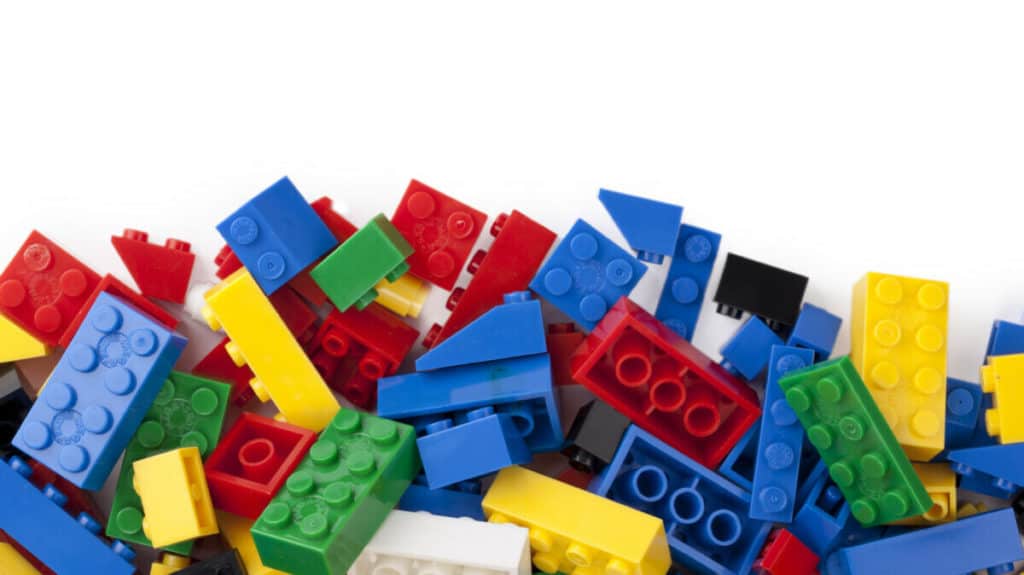 Over 75 million Lego sets are sold each year, including 28 sets sold per second during the Christmas season! For decades, Legos have been one of the most popular toys in the world, and it doesn't look like that's going to change anytime soon. Needless to say, even if you no longer want your Legos, there are plenty of sustainable ways to get rid of them, including via donation to the countless people who would be more than eager to take them off of your hands.
Legos cannot be recycled alongside other plastics because they are not currently made of material that will break down easily. To keep Legos from sitting in landfills, donate them to a local thrift store or participate in the Lego Replay Program by recycling Legos for children in need.
These brightly colored bricks are one of the most coveted, globally beloved toys in history. Watching a box full of old Legos go to waste is painful—almost as painful as stepping on a Lego barefoot. Here's what you can do to help build a community of sustainable playability.
Why Can't Legos Be Recycled?
Legos can endure decades and decades of play—it's one of the reasons they're so fantastic! In fact, Legos currently being manufactured today would still be perfectly compatible with Legos that were manufactured in the 1950s. How cool is that?! But, as you've probably guessed, the immortal-like quality of these shiny little blocks comes with a price.
Because they are made of such durable materials, Legos cannot be recycled. About 80% of Legos are made out of acrylonitrile-butadiene-styrene, or ABS, a petroleum-based thermoplastic that is manufactured to be strong and rigid. ABS is wonderfully scratch-resistant, perfect building assembly, and ideal for decades of play, one generation to the next. The problem is that ABS can take centuries to even begin decomposing in landfills, and its complex properties cannot be broken down and reused at recycling facilities.
Instead of throwing your Legos away, recycle them by giving them a new life. Local recycling programs will not accept your old Legos, but LEGO® has developed a program that definitely will accept them.
The Lego Replay Program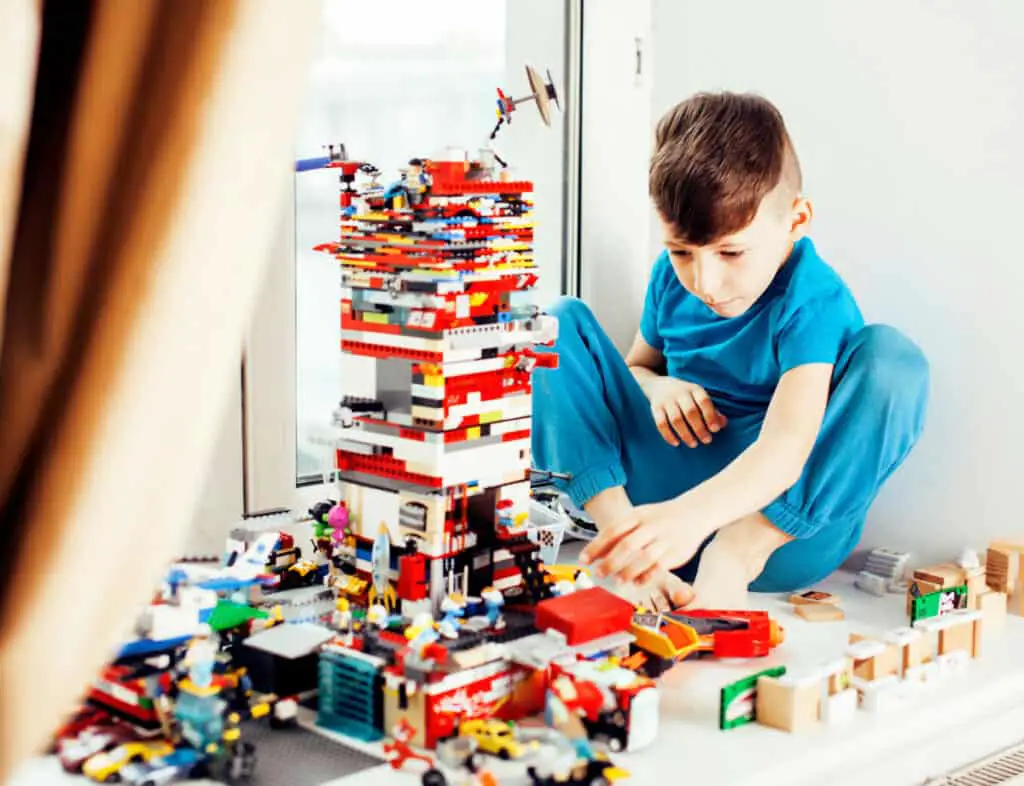 LEGO® is well aware of the environmental issues that revolve around Lego disposal; that's why they developed the Lego Replay program. Lego Replay is a platform that allows former Lego owners to forward their Legos to children in need, cultivating a cycle of endless giving and endless playtime! The primary partners of the program are the Boys and Girls Clubs of America and Teach for America. Pieces can be used to rebuild and reimagine creation after creation, helping prevent waste while also helping to spread the joy of having access to high-quality toys.
To participate in this program, follow these three simple steps:
Box it – First, sort through your Legos and separate any of the items that Lego Replay does not accept (Non-LEGO® bricks, elements, or toys; LEGO® sets that are already fully or partially built; batteries or electronic components; non-brick items including apparel, storage containers, and backpacks; building instructions or packaging). Make sure all of the pieces are broken apart so that they're easier for Lego Replay to handle and sort through. Place all of your old bricks, minifigs, and base plates in a box, and seal it shut with packing tape.
Print it – Next, go to the Lego Replay website and print a free shipping label. In order to receive the label, you'll need to enter your email address and zip code. Your personal information will not be disclosed; this is simply so that they can send you an authorized label and ensure that your donation goes to the nearest Lego Replay program location. Once you've received and printed the shipping label, cut it out and tape it on the top of the box.
Ship it – As you've probably guessed, you're now ready to ship off your donation! Bring your labeled box to a local post office and they will take care of the rest. Your old Legos are now on their way into loving, eager hands.
Sustainable Legos
LEGO® has a mission to achieve manufacturing sustainability by 2030. This major undertaking will require some pretty incredible engineering efforts and costs, but they're already off to a great start. Just a few years ago, LEGO® began playing around with plant-based materials, developing softer, more flexible plastics that will decompose more quickly and naturally than ABS materials. These new, innovative Lego pieces are made primarily out of sugarcane, and the manufacturing process makes enough money to re-plant the sugarcane and repeat the process over and over again.
In 2019, LEGO® launched its first sustainable Lego set, a treehouse made out of plant-based materials. What better pieces to begin making out of plant-based materials than, well, plants?! It's an incredibly exciting development, and Lego feels confident that they are well on their way to revolutionizing the industry without compromising on the quality that Lego fans love.
Ways to Repurpose Old Legos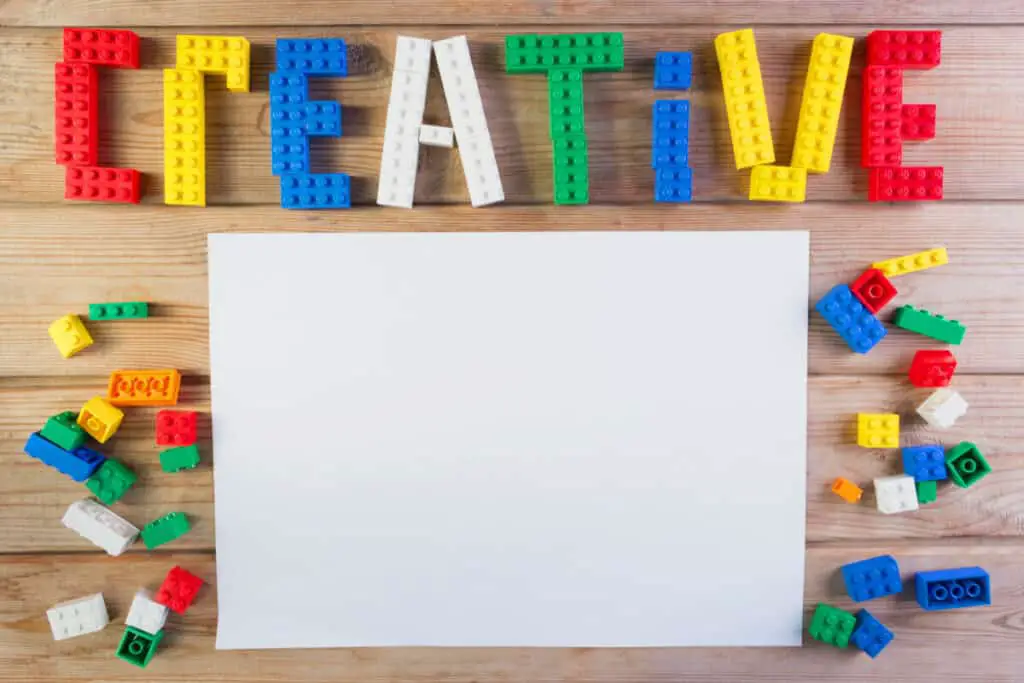 If you aren't quite ready to get rid of your old Legos, but you're still wondering what to do with them, it's time to get creative! Pinterest users and crafters of all types have discovered all kinds of DIY projects for repurposing old Legos. Here are a few you can try out:
Picture Frame – Make a photo more personalized with a splash of color and a custom-built frame
Pencil Holder – Add some childish excitement to your workspace by building a cup that can hold your pencils
Christmas Ornaments – What better way to customize your Christmas tree than with handmade decorations?
Fridge Magnets – Glue magnets on the back of bricks and minifigs for some fun, simple fridge magnets
Flower Vase – Add a youthful centerpiece to your coffee table by building a vase for some silk flowers
Keychain – Add a chain and a clip to a Minifigure or small creation to personalize your set of keys
There are dozens of other ideas out there for you to discover and try—and that's kind of the whole point! Legos are toys that keep on giving, changing, shaping, and creating. With a mission to inspire future generations to innovate, be creative, and stay curious, you can join LEGO® in your efforts to sustainably repurpose these wonderful toys.
Related Topics:
If you like the article above, here are some other similar articles you should check out!
How to Dispose of Old Medicine