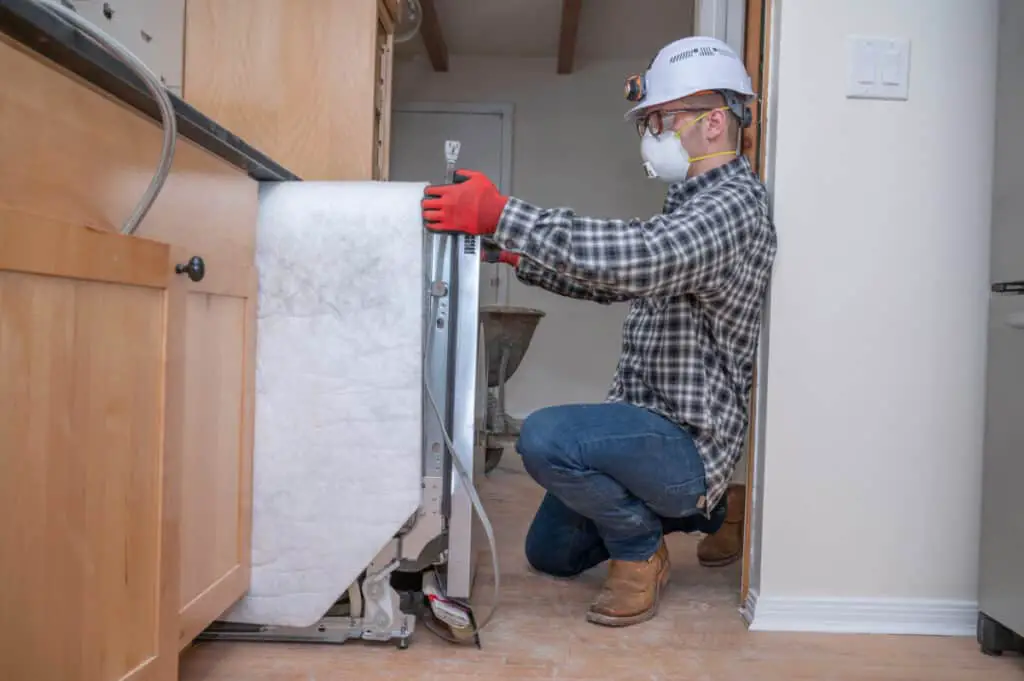 The cost of dumping large waste is different in many different states as well as cities. Dishwashers are not an appliance that gets replaced often. While moving or when one breaks, it is often needed to get rid of large appliances such as a dishwasher, so how do you do so legally and how much would it cost?
Dumping a dishwasher at the dump costs from $35 to $115. On average, people pay $60 to dump their dishwasher, but the cost varies by city and the size of the dishwasher. To determine how much it would cost to dump a dishwasher in a specific location, check local state and city disposal laws.
So, how were these numbers found and what else could you do? Are there ways to avoid this heavy dumping fee? Read on to find all the relevant information you'll need for this task.
Different Costs
Costs differ between states as well as cities, so it is important to notice which states will have which laws and take that into account when preparing to dump your dishwasher. Here are specifics for seven cities or areas in different states in order to ballpark an answer.
Rexburg, ID
In Rexburg, ID, the cost to dump large appliances levels out to an average of about $51. This total does not include any permits required for furniture disposal, but if you are getting your dishwasher removed by professionals this will not be a problem. It does include the cost of labor and cleanup for you.
Provo, UT
The cost to dispose of a large appliance is higher in Provo, UT. The average cost in this city is $83. This does not include Utah sales tax nor any general contractors fees that you might need to supply depending on your situation. Overall this is a large sum of money for trash, however, it is still not the highest on this list.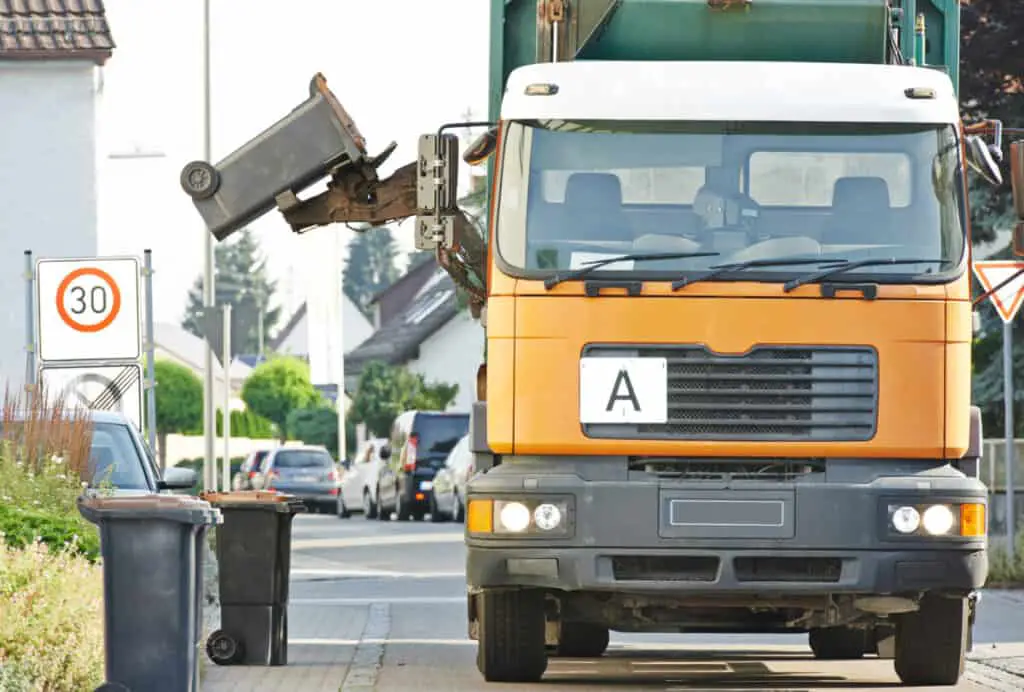 Santa Rosa, CA
Santa Rosa's Recology is a pick-up company that comes by and picks up a bulky item twice per year for residents. This is a free service that is offered as part of the trash services in the city. Beyond those two pick-ups, it costs about $115 for them to take your items to the dump.
Take note that usually these fees are unavoidable. If found to have dumped an appliance such as a dishwasher illegally, the fine can be upwards of $500 dollars. It is much better to find a suitable remover or to outsource your dishwasher.
Austin, TX
In Austin, TX, it costs $48 on average to dump a large appliance. This cost is fairly low, however, many companies that remove appliances varied in their cost of removal when I called them. It is recommended to check all of them before deciding what to do with your appliance.
Denver, CO
Denver is very similar to Austin in that the relative cost of this service is roughly $50. It also differs from site to site and could become very confusing for someone looking for this service. Our advice is to call the companies you are looking at and receive a quote for the service. This will make staying within budget and understanding what is needed much easier.
Huntsville, Alabama
The cost in Huntsville, Alabama to dispose of an appliance is around $35, the lowest cost on our list. It is always worth checking other services and becoming acquainted with procedures when asking for a service so, even though the price is low, we recommend you do your research.
Richmond, VA
The average cost to dispose of your dishwasher in our last city, Richmond, VA, is $40-$50. Sometimes, it costs more, but people typically only pay up to $50 to put their old dishwasher in the dump in Richmond.
Ways to Dispose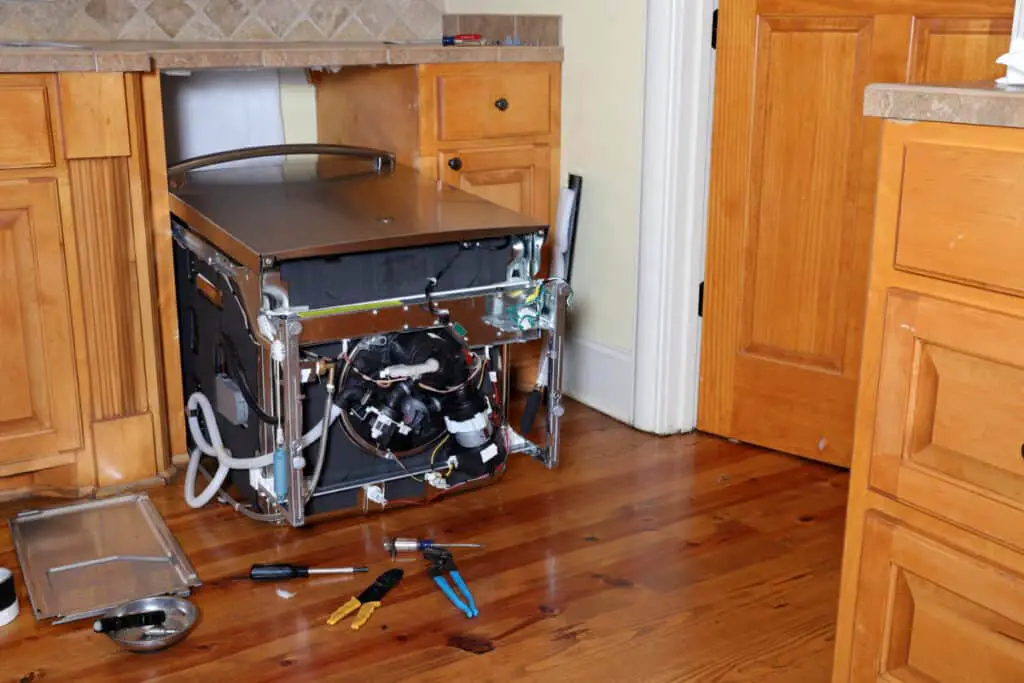 Installers
There are plenty of options other than paying disposal companies to take your large appliances such as dishwashers when you purchase and pay for the installation of a brand new version of the appliance. This is a great deal as they will often lower the cost, or apply the delivery fee to the pickup fee as well.
This is an extremely convenient service that is used almost every time someone needs to get rid of an appliance. This is because often the only reason to remove one is when you are buying one new. Most appliance stores offer this service. This is including, but not limited to, Costco, Best Buy, Lowes, Home Depot, and other local businesses.
Facebook Marketplace
Facebook Marketplace is not often someone's first thought when wondering how to get rid of an old appliance. However, it can be the most worthwhile place. This is because you can sell your old or even broken appliances for money on Facebook Marketplace.
If your appliance still works and you are simply replacing it, sell it for a reasonable or cheap price on Facebook Marketplace and you may help a low-budget family or any other person not needing a new appliance. You can do this while also earning yourself a little money.
If your appliance is dead and broken you can still sell it on Facebook Marketplace. Do not lie and say that it is still in working condition. Oftentimes, this is not even needed. Recyclers, resellers, and part scrappers will likely buy your broken dishwasher on Facebook Marketplace.
Recyclers will take your broken appliances and make sure they are recycled as well as they can be. This is great as it ensures your items will not be another piece of plastic in a landfill. Resellers often search for broken pieces of equipment that can be fixed. They will take it and fix and clean it so it can be resold for a higher price. Part scrappers will take your junk and harvest any good parts from it, putting these parts to use in a different way than a recycler would. These are great options to consider when getting rid of your dishwasher, no matter where you live.
Related Topics:
If you like the article above, here are some other similar articles you should check out!
How to Dispose of an Old Keyboard
Complete Guide to Disposing of a Treadmill