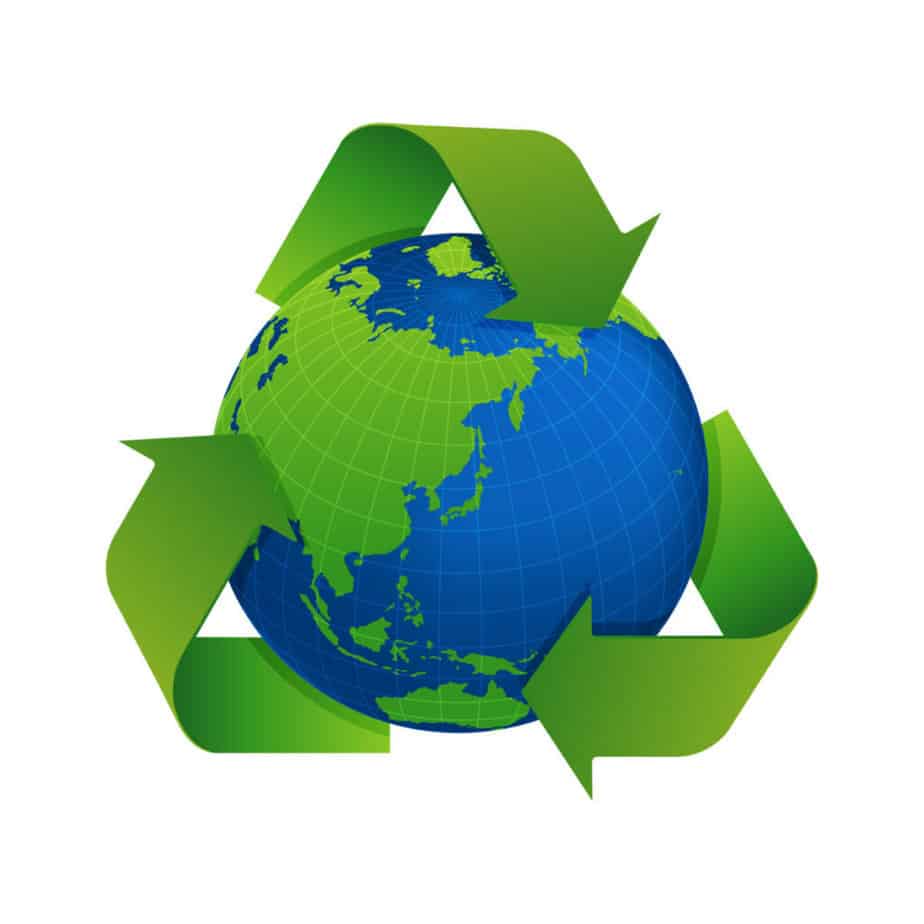 Have you been struggling to figure out what options you have for recycling and where to do it? Are you unaware of the local services in your area? Look no further, because this article is here to help you figure out what recycling resources are closest to you!
There are many local resources for recycling that are available to you such as your residential trash services, local recycling centers, donation, second-hand stores, apps, etc. There are wonderful options to recycle anything you might need from electronics all the way to clothing.
Here, we've combined several tips and tricks to help you find recycling resources near you and to help you be more aware of the need to go green.
What are the Benefits of Recycling?
What exactly is recycling? Recycling is the act of turning waste materials into reusable materials. There are typically known to be five different types of recycling. Glass recycling, metal recycling, paper recycling, plastic and textile recycling, and electronic recycling. Depending on the type of waste you have, the way you recycle the item will change. Not everything can be treated in the same manner when it comes to the recycling process.
Recycling is becoming more and more important as people push for the preservation of Mother Nature and her creations. To support recycling is to support the protection of harmful materials from getting into our environment and to save the number of things we are wasting.
If you're just getting started in the world of green, you've come to the right place. Knowing how and where to recycle properly is the key to keeping our Earth and its inhabitants healthy. Recycling has a plethora of benefits. If done correctly, recycling helps more people than you would have thought.
Before we talk about where and how to find recycling resources, it's important to understand the basics of why we recycle and who it helps. If we don't understand the "why," properly doing the "how" will be harder to accomplish.
Firstly, recycling is a great way to prevent pollution. It does so by preventing emissions of greenhouse gases into the air. Since you are using recovered materials, there is no need to extract new materials from the Earth, therefore preserving energy and waste from going into the environment.
Another plus of recycling is the economic benefit it brings. Recycling helps to provide jobs to many people through its centers and programs. It is said that the US Recycling Industry houses 1.25 million employees. (Source)
Along with preventing and reducing pollution, recycling also saves energy and our sources of natural resources. There are so many more benefits, but these are some of the major ones that really highlight the need for us to recycle.
Residential Trash Service
Kickstarting our guide to how you can find recycling resources near you is helping you learn your neighborhood trash service schedule and procedures. Most of the time, when you move into a new home, there are trash cans and recycling bins previously placed at that address. These are for you to place your household waste and recyclings in and let the city dispose of them properly.
Usually, your city will have detailed descriptions of its trash service programs on its city website. Many trash services have different scheduled times for pickup depending on the neighborhood you live in. Check to see what day and time you will need to set your trash can out by the curb for pickup.
Typically, the city's Utility Clerk coordinates the sanitation services in your city. All programs will vary depending on the structure and function in your area, so just be sure to look on your local website for information on the garbage and recycling services for residential neighborhoods.
Local Recycling Centers
Recycling centers are places where you can take your recyclable materials. These centers receive and store these materials to process them for further reusability. These places are central locations that can usually be found within the boundaries of your city. If you are unsure of where your local recycling center is, you can use many different sites to find their address.
Google and Google Maps are great resources, but if you want to find more options near you, the Earth911 website will ask you to type in your zip code and then come up with all the recycling centers in your area. How convenient is that? Earth911 isn't the only website you can use. There are so many that allow you to see the nearest recycling options to you.
Donation and Nonprofit Centers
I'm sure that donation and nonprofit centers didn't cross your mind when you were thinking of recycling. Well, it turns out that these are some of the best places to take your items that aren't broken down.
Donation and Nonprofit centers are most popular when it comes to secondhand clothing. Clothing and textiles are in fact 100% recyclable! There's no need to throw them away unless they are in very poor condition, then you can recycle them by taking them to a recycling plant.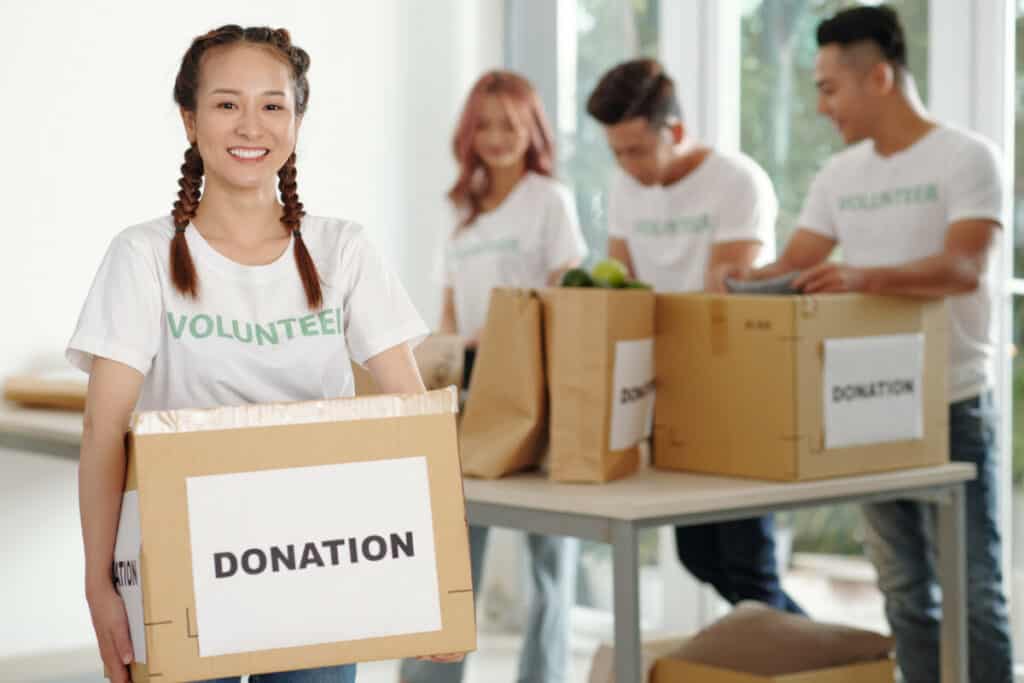 There are probably many options for you to pick from when it comes to which store you want to donate to. Goodwill, The Salvation Army, Savers, etc. are all wonderful options that help create a good place to take your clothes and other items that you no longer have use for.
Not only are these centers environment friendly, but they also help to create jobs and help out families that aren't as well off as others. Shopping secondhand has become increasingly popular as "thrifting" becomes a trend on social media and in the fashion industry. It's a great way to show support for the environment and help out those in your community.
We've talked about clothing and textiles going to these places, but you can also bring electronics, books, appliances, dishes, etc. to these centers. These will all help bring the use of your old items to new people!
You are probably aware of the donation centers in your city, but if you aren't, you can always Google the nearest donation area to you!
Online Selling Platforms
As the use of the Internet and social media takes off, there are more and more options to find places to sell your things. Much like a donation center in terms of the types of things you sell except you get money in return!
Some of the most popular apps that have been created for selling clothes include Poshmark, Depop, ThredUp, and ASOS Marketplace. All of these places allow you to take pictures of your clothes and upload them to the site at the price of your choosing.
If you're looking to get rid of bigger things than clothes and shoes such as furniture, appliances, tools, etc. then you might have better luck selling on sites such as Facebook Marketplace, eBay, and Craigslist. These websites have the same concept as the aforementioned apps do. It's all about marketing and target audiences when it comes to a successful sale.
Depending on the quality and size of the items you want to sell, you can get a good deal that you wouldn't have gotten from simply donating.
Electronic and Appliance Recycling
Your old electronics and or appliances don't always have to go straight to a recycling plant if they are in decent shape. Even if they are dead, there are still some stores that will take them and make use of them.
Best Buy has a fantastic electronics recycling program. They have, with the help of their customers, recycled over 2 billion tons of e-waste and appliances. (Source)
There are a number of products that Best Buy will recycle for free such as TVs, computers, cell phones, appliances, radios, video game gadgets, cameras, etc. If you go on their website (Best Buy) you can choose which type of electronics you would like to recycle and it will show you what the requirements are and which types they accept and don't accept.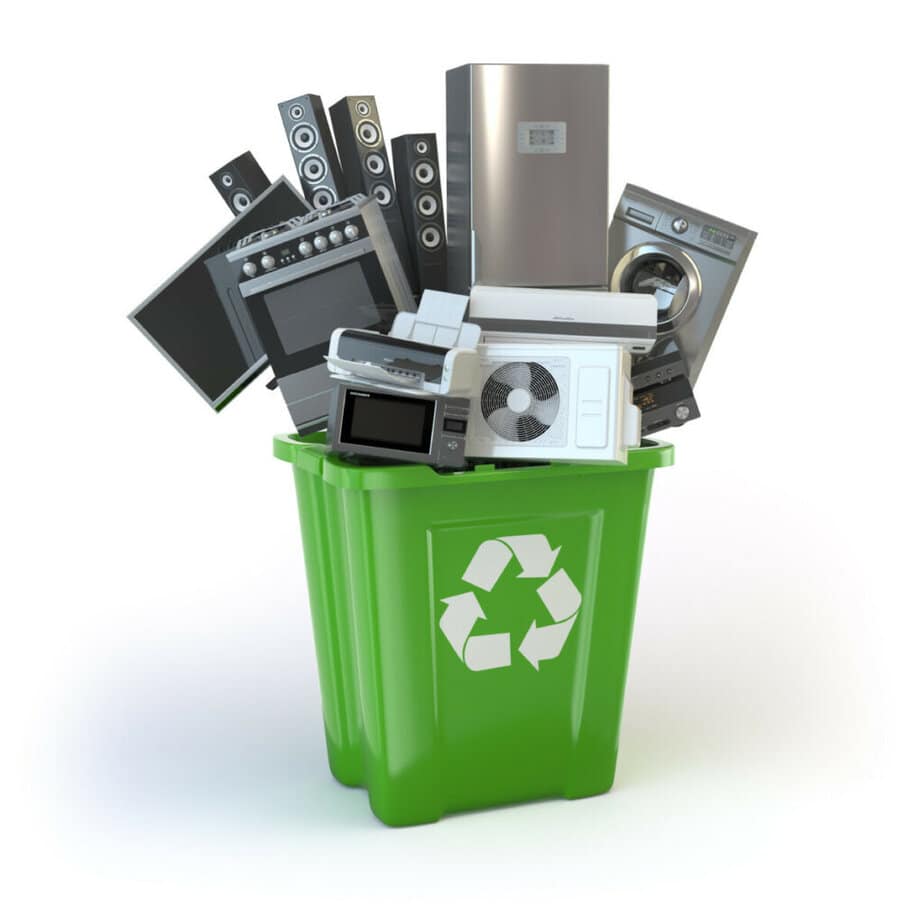 Best Buy also has options to take away old appliances and recycle them for you. If you are buying a new appliance, consider doing so from Best Buy. This way, you can have them haul away your old appliance in the process of installing your new one. Lowe's also has this same program!
Hazardous Waste Recycling
If you have any sort of hazardous waste, you will want to make sure that it is recycled correctly and safely. Hazardous waste includes explosives, gases, flammable liquids, and flammable solids or substances.
There are specific recycling centers designated specifically for these types of waste. If these wastes end up in typical dumps or landfills they can pose a very harmful threat to animals and humans alike. That is why there are treatment centers to make sure these wastes are disposed of properly.
The United States Environmental Protection Agency website is a great resource for finding a hazardous waste program in your own state. Here is a link to that resource.
Scrap Metal Recycling
This is a great resource for recycling metal that can be repurposed for other things. Scrap metal has so many benefits that cannot be overlooked. For starters, it lessens the need for mining.
MIning can be extremely invasive to Mother Nature and very harmful to the environment in general. Mining also wastes energy that could have been used to power homes and businesses throughout the country. Reusing scrap metal allows the conservation of energy along with natural resources.
There are some places that will even pay you to give them your scrap metals. If you are already familiar with the local recycling centers near you, you can call and ask what they do with scrap metals and how they accept them.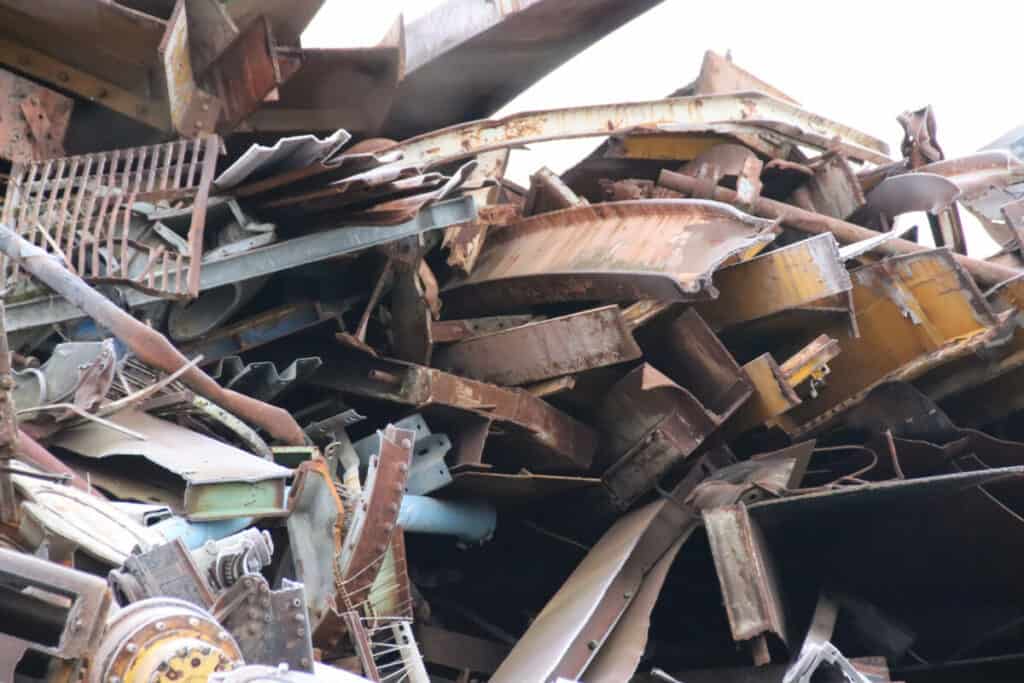 Finding New Purposes for Recyclable Materials
Are you crafty? Do you have old materials that are still in good shape that you'd like to use for something else? Well, it turns out that it's very easy to turn your old items into new projects. Whether it's glass or an appliance, there are so many new and innovative ways to get creative with your recycling habits. And this way, you won't even have to go through the hassle of finding the right center for your materials.
If you have old glass bottles, these can easily be turned into flower pots or storage containers, or upcycled lamp decorations. Many people have taken pieces of glass and used them in creating mosaics for coffee tables or countertops.
Excess paper can be used in paper bead jewelry, papier mache, and even cat litter boxes.
We all know that it's important to recycle pop can tabs. Many people use these tabs for art projects, or they collect them in vast amounts in hopes to sell them.
As you can see, there are so many different resources for recycling all around you. Some may be abstract and different, but they are all great ideas for whatever option best suits your situation and materials. Recycling is such an important concept and the sooner we learn how to distinguish which materials can be reused and recycled, the faster we can keep these materials in circulation and save our environment's natural resources.
Recycling helps not only the environment but humanity itself. Recycling creates opportunities for jobs and places where people can go to purchase items at a lower expense for good quality.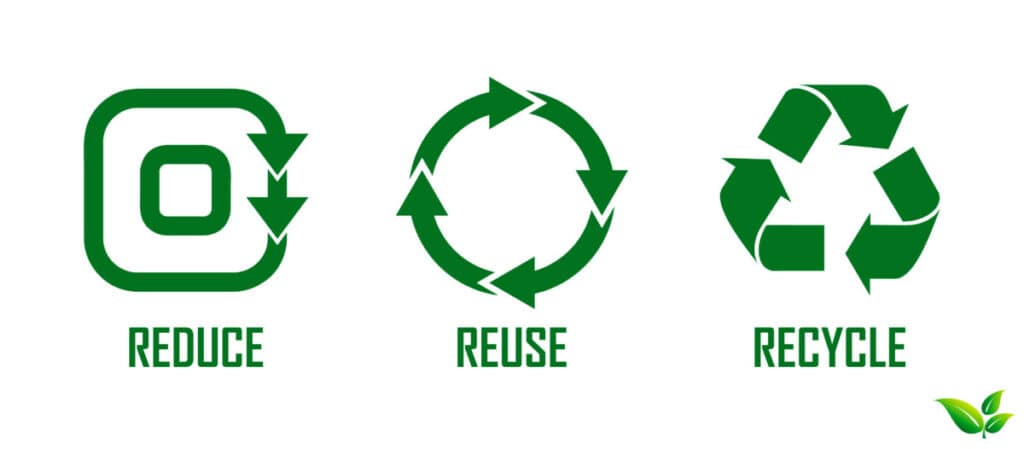 As we've mentioned, there are many different types of centers and platforms that you can access to make recycling easier for you. You can always do further research on the Internet to see what other options are near you and which ones sound the most appealing.
Remember, recycling is only successful when you put in the effort and when you do it correctly. Make sure the proper materials go to the proper treatment centers! Don't be afraid to call your local recycling plant to ask what they accept and how they would like you to recycle. It's always better to know beforehand. Thanks for spending the time to learn about recycling resources available to you!
Related Topics:
If you like the article above, here are some other similar articles you should check out!
How to Recycle an Old Cell Phone
A Complete Guide to Recycling Old Electronics