If you've updated your phone recently and want to get rid of your old one, we know how to do it! We have all the different options you can choose when recycling old cell phones.
The best way to recycle old cell phones is to take them to recycling centers for technology. Other options are to trade them in to the cell phone company they came from, donate them, or sell them. Make sure to transfer any data from the old phone to the new one before disposing of it.
There is a lot of important information you need to know when recycling old cell phones. Below, you find all those details!
Technology Recycling Centers
The best place to recycle your old cell phone is recycling centers for technology. Most cities will have locations where they allow you to bring technology to them and they will recycle them for you. Call or search around online for the closest technology recycling center near you, and take your phone to them! Make sure your information is wiped clean from the phone, and that your case or anything on the phone is taken off as well. They will just want the pure phone by itself.
Trade-in
Some companies like Android and Apple allow trade-ins for your old cell phones. This would require you to go to an apple or google store, and being your phone into them. They will check the phone's quality and see if it is worth something or not. They may give you credit towards your next purchase with them! This would be a great option if you plan on buying a new phone as soon as you recycle this one. They will handle the recycling of the phone, so you won't have to do much!
Donate
A great option when it comes to old cell phones that you don't want is to donate the phone to someone who may need it more. A lot of people can't afford cell phones and would love one, no matter what type or how old. Consider finding locations that allow cell phone donations near you!
Cell Phones For Soldiers
One of my brothers did an Eagle Scout Project to collect cell phones for soldiers where they collected a ton of phones that people didn't want anymore. He then boxed them up and shipped them to the company where they sent the phones to soldiers in need so they could contact their families. This amazing company helps millions of soldiers every day! Consider giving your old cell phone to them.
Sell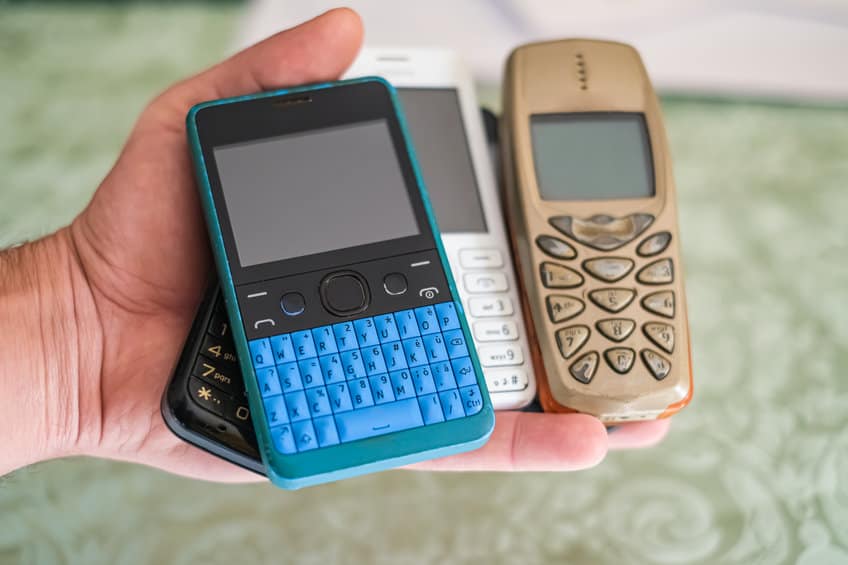 If you want to benefit from recycling your cell phone, selling your old cell phone might be the best option for you! Places like Facebook Marketplace, Craigslist, and eBay would allow you to list your phone and sell it at any price you want! Tons of people go on those websites and look for things like cell phones to buy. If you want to make a little extra cash, consider selling your used cell phone to one of these places!
Back Market
This is a fantastic company that I just found out about! They buy old technology, like cell phones, and they refurbish them, then sell them for their own profit. This is a great way to help our environment and get a little extra cash at the same time.
Here is How it Works
Once you go to their website they will have you type in what type of device you want to sell in the trade-in section. They then will have you put in the carrier, brand, and model of your phone. Next, they will ask for its storage capacity, its condition on the screen, its condition on the outside of the phone, and if it's functional or not. After that, you get your offer of how much they expect they will be able to pay you for your phone.
All you have to do after that is ship the phone to them and they will pay you! This option is great if your phone is still broken or old because they will stake take it and still offer you at least a little bit of money. This is a great way to get your phone out of your hands and let someone else deal with it.
My Experience
I haven't sold my phone to Back Market, but I answered the questions as if I was going to. I have had an old iPhone 6 sitting in a drawer in my apartment for years. It is in great condition: its screen isn't cracked, its sides and back are flawless, and it is in great working condition. The only problem is, it is a very old phone. Nobody has iPhone 6's anymore. But guess what, they still wanted it, and offered me $15!
When I asked my friends about Back Market, one told me all about his experience buying a phone through them!
This shows how great this company is and how good of an option it is. This is because it helps our environment to reuse technology instead of having it fill up our landfills. Consider selling and sending your old cell phone to Back Market!
Why Not Throw Away?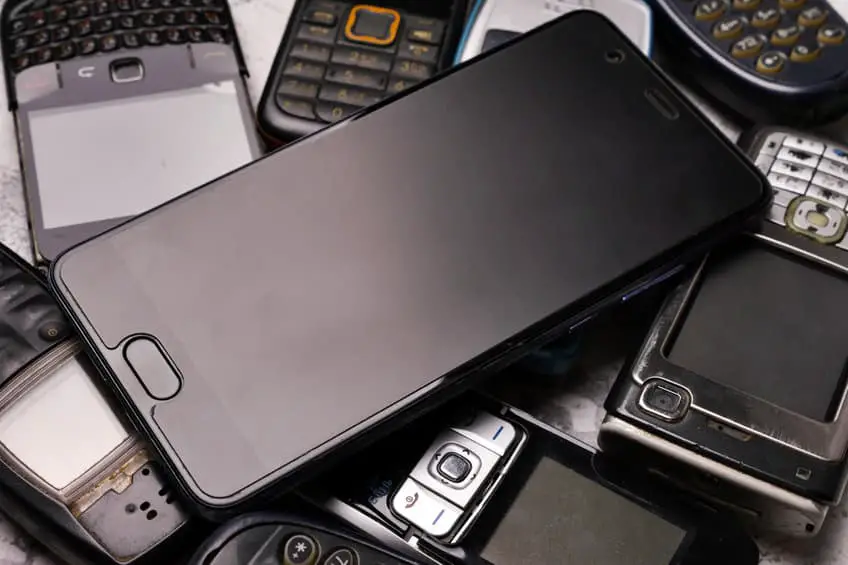 You should never just throw your old cell phone in the garbage. This is because it would be dangerous for our environment for the phone to sit in landfills. It is even illegal in some locations for you to throw out your old cell phones. Just take the few extra steps and time, and dispose of your old cell phone the right way.
Helps the Environment
If you just throw your old cell phone in the trash, you could be greatly harming our environment and polluting our world. Cell phones have materials that could harm landfills and therefore our environment. They are made with materials that can be recycled and reused, so why not recycle and reuse them?
It is essential for our world to do our part and help decrease the number of negative materials in our landfills. So just don't throw your old cell phone away. Choose any of these amazing options above, and you would be helping to keep our world clean!
Related Topics:
If you like the article above, here are some other similar articles you should check out!
A Complete Guide to Recycling Old Electronics