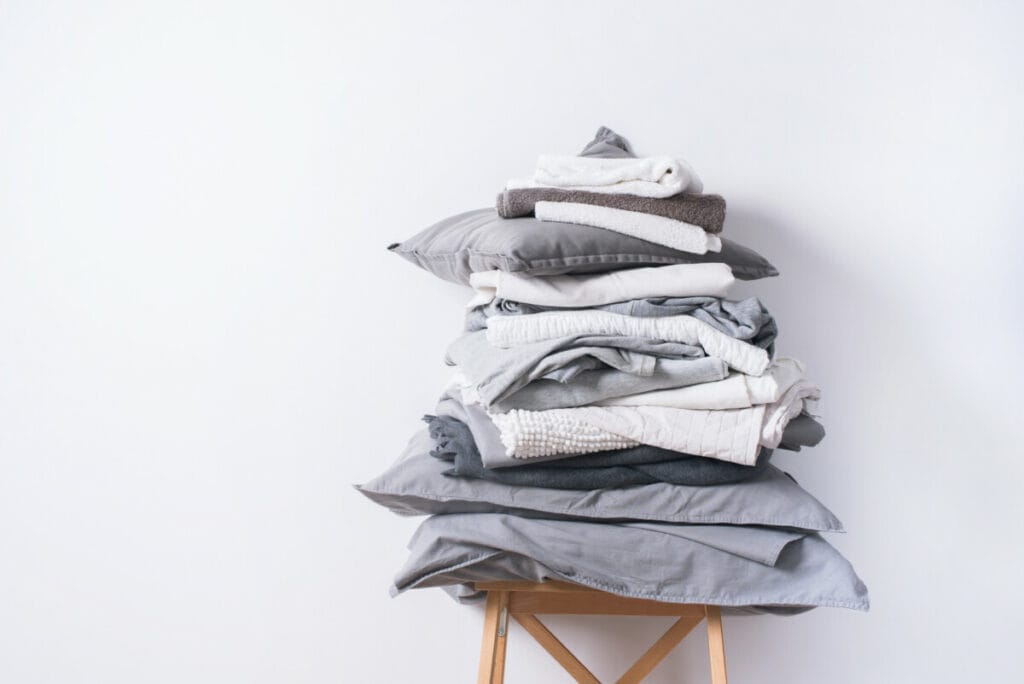 Some of the bed sheets in your closet or even on your bed may be worn and need to be replaced. Maybe they have holes in them, some stains, or are just thinning due to washing them too many times. But what should you do with your old sheets?
Donate the old sheets to places that can repurpose them or give them to people in need. Donation centers can use old sheets to create or mend items to help others in need. This will help keep the old sheets out of landfills and allow them to go toward a good cause that helps others.
Another great way to get rid of old sheets is to repurpose them yourself. There are so many crafty and helpful ways you could reuse your old sheets in your home. I'm going to help you find some places you can donate your old sheets to and explore some crafty ideas to repurpose your old sheets.
Places To Donate Old Sheets
There are many places across the United States that will accept old sheets, even if they are not in the best condition. A lot of donation centers will use old sheets to make new items or they will mend the old sheets themselves so they can be given to someone who needs them.
Here are some places to donate your old sheets to if they are in good condition:
Goodwill
Savers
Salvation Army
American Red Cross
Local Charities
Here are some places to donate your old sheets to if they aren't in good condition:
Animal Shelters
Local Churches
American Textile Recycling Service
TerraCycle
Local Charities
There are multiple places that can use your old sheets whether they are in good condition or not. The basic donation centers such as Goodwill, Savers, Salvation Army, and American Red Cross will prefer sheets that do not have holes in them and have little to no stains so they can be reused as actual bedding. Places like animal shelters, local churches, some local charities, American Textile Recycling Service, and TerraCycle will accept any old sheets in any kind of condition as they will either be reused, repurposed, or recycled.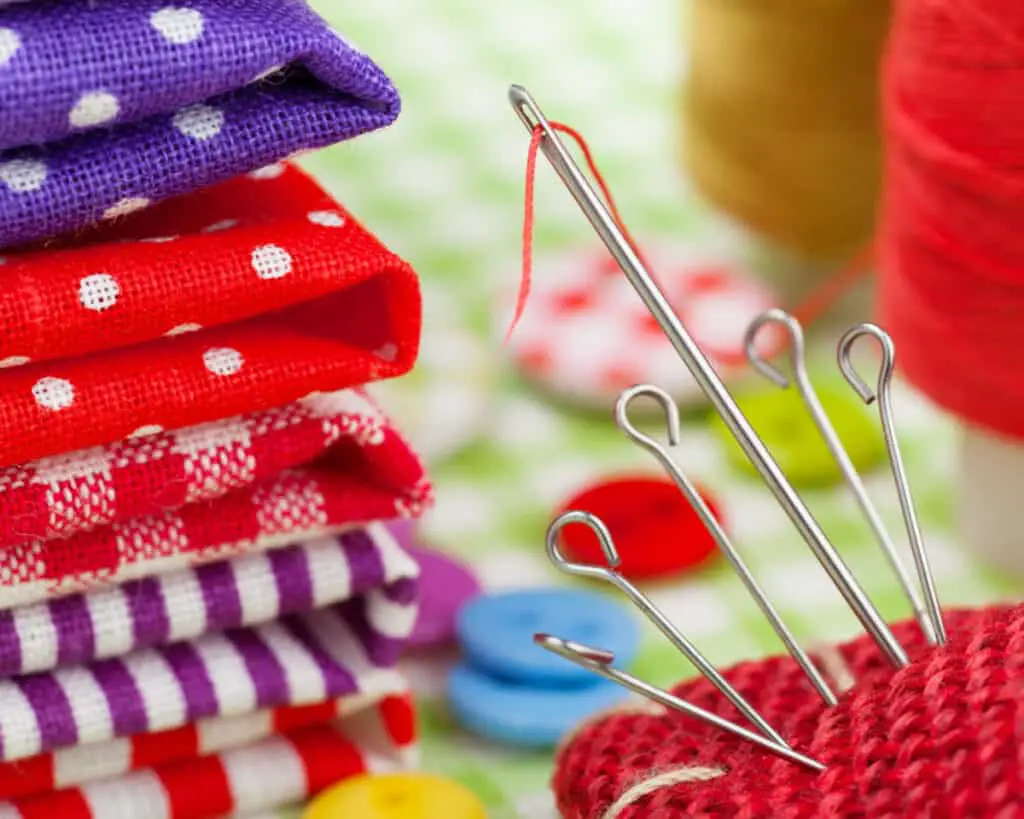 Crafty Ways To Use Old Sheets
Reusing old sheets not only turns something old into something brand new but also helps keep things from ending up in a landfill. The best thing about old sheets is they are so easy to reuse in almost anything. If you're looking to pick up a hobby and want to start crafting, try using some old sheets you don't want anymore.
Make an apron: If your sheets have stains on them, it won't matter if you turn them into an apron that will later get more stains on it.
Bag: You can make one of those big bags that you can take all your beach items in so you can enjoy the sun without the hassle of carrying everything.
Curtains: I know this sounds crazy, but I made some curtains with old bed sheets of mine to help block out the sun and the heat during the summer, and they worked great!
Sleeping bag liner: Sleeping bags aren't the comfiest things when bought right off the shelf, so using old sheets as a liner in a sleeping bag will not only make them comfier but much warmer too.
Ironing board cover: If you iron a lot and notice the fabric on your ironing board wearing down, it's probably time to get a new one on there. Old sheets are a great way to make a new ironing board cover.
Pet toy: If you have a furry friend, I'm sure they'd love a new toy.
Garden protection: If you live in a state where temperatures can sometimes get cold at night during the spring and summer, consider using old sheets to cover plants at night to keep them warm.
Heating pad: If you're feeling a little sore but don't have a heating pad, you can turn an old sheet into one by sewing the edges into a pouch and placing rice in it then place it in the microwave and heat to the desired temperature.
Shower curtain: This is a great way to get another use out of an old sheet.
Projector screen: When I was young my parents used to set up a sheet in the backyard on a PVC pipe stand and host movie parties for me and my friends.
Quilt: I love making quilts and I find that reusing old sheets and clothing makes the quilts super unique and fun!
Napkins: If you're thinking about hosting a fun luncheon and want something a little more eco-friendly and upscale, making napkins with old sheets is a cute and easy way to repurpose fabric.
Clothing: You can make clothing from any kind of fabric. A fun summer dress would be a great thing to make out of old sheets.
Headbands/scrunchies: I used to make headbands for young girls in need to go with a care package of feminine products so that could have something to hold their hair back.
Doll clothing: If you have a little girl who loves dolls, teach her how to make doll clothing from old sheets.
There are even more ways to repurpose old sheets; the list could go on forever. The best way to get ideas is by going to Pinterest, YouTube, or a crafty blog. The possibilities you have to make items with an old sheet are endless.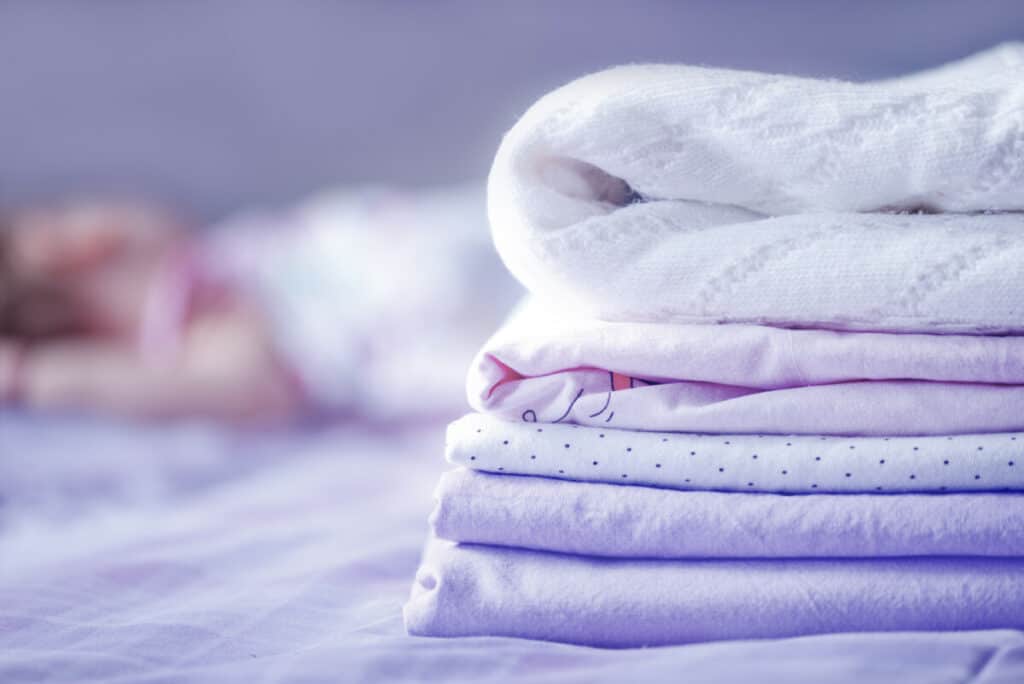 Out With The Old, In With The New
Whether you choose to donate your old sheets or repurpose your old sheets yourself, both ways are fantastic ways to get rid of old sheets without putting them into a landfill. By donating or repurposing your old sheets you are saving the environment and doing something good for someone else or for yourself.
Now that you have some great ways to craft with old sheets, it's time to wash those new ones and slip into bed with the most wonderful scent of new linen. As I always like to say, out with the old, in with the new!
Related Topics:
If you like the article above, here are some other similar articles you should check out!
What Should I Do with Old Beanie Babies
What Should I Do with Old Bank Statements