Beanie Babies were a hit sensation toy in the 90s, that promised an investment opportunity. Collectors believed that their worth would continue to rise, but unfortunately, they declined in popularity. Today, most beanie babies are not worth very much.
The best thing to do with old Beanie Babies is to donate them. Many charities, libraries, police stations, and foster care programs will accept them. The only part of the stuffed animal that could be recycled is the "beans" or plastic beads in the bottom, hands, and feet of the stuffed animal.
Stuffed animals like Beanie Babies are mostly fabric, which is not a material that is easily recyclable. But there are other ways to make sure that your Beanie Babies don't end up in a landfill.
Are Beanie Babies worth Anything?
Beanie Babies were created in 1993 and became popular in the mid-90s. They were the first stuffed animal that was "posable" because of the "beans" in their body and their lack of stuffing. They were originally priced around $5 each, but as they became more popular the Ty company began to "retire" certain Beanie Babies, increasing their desirability and worth. Beanie Babies that once cost $5 started to go for as much as $20-$30 apiece.
People assumed that rare Beanie Babies would continue to rise in value. Some people built up a collection so large that they estimated it would pay for their child's college education. This only lasted a few years, as their popularity decreased, and people stopped paying high prices for them.
Today, you will still see a few avid Beanie Baby collectors absurdly paying thousands of dollars for a rare Beanie Baby that they do not have. You might also see rare Beanie Babies being sold for as little as $5-$10. Most thrift stores have them priced around $2.
Beanie Babies are not worth much today. If you have a large collection, listing them for sale online might consume more of your time than they are worth.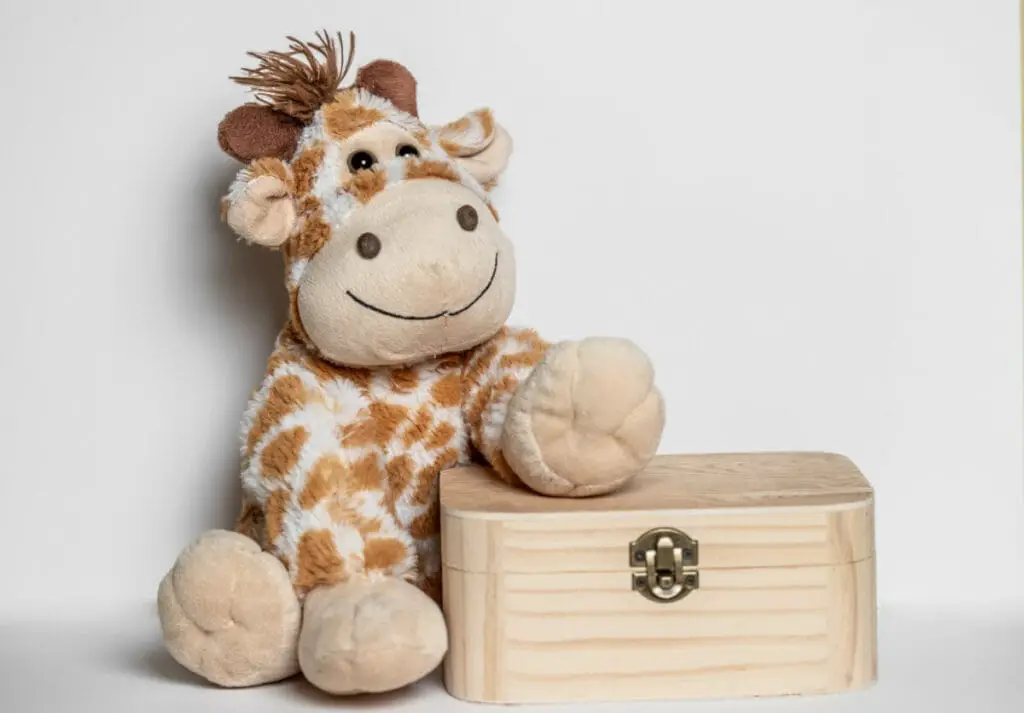 Donation Ideas
The most environmentally sustainable option for your old Beanie Babies is to find them a new home where the next owner is sure to enjoy them. Many Beanie Baby collectors kept their toys in mint condition, meaning that they have a full life yet to live!
If your Beanie Babies are lightly or heavily worn, you can spiff them up by washing them on a gentle cycle inside a pillowcase and letting them dry on the lowest air cycle. After a bath, they are ready to be donated. Be careful because sometimes their eyes or other beaded elements can come off in the wash. If you are worried, you could let it soak in detergent and hand wash it. Many people left on the original Ty brand tags to maintain the collectibility, but if you are donating them, don't worry about keeping them on.
Here are some places that would love to take your Beanie Babies off your hands. Make sure to call ahead of time, as not all of these options will be available.
Donate them to your local library. Many libraries use them as prizes for reading programs or have them out for children to play with.
Contact your local police station or State Highway Patrol. They might be able to use them for children in crisis. Your Beanie Baby could comfort a child who has gone through a traumatic experience. The Wisconsin Department of Transportation has a Teddy Bear program that accepts Beanie Babies and other similar toys.
Operation Christmas Child is a charity that collects shoe boxes full of toys and hygiene products for children in need. Beanie Babies are just the right size to fit in a shoe box.
Donate them to a children's shelter.
Contact a preschool teacher or daycare. They might be able to use them to have "Adopt a Pet Day" where children can learn about caring for a pet. Kids might get a collar, a leash, and be able to name their pet. (Source)
Give them out during Christmastime to children who come to your house and visit.
Hand them out to trick or treaters during Halloween.
Foster care homes or programs might use them as a welcome gift to new kids.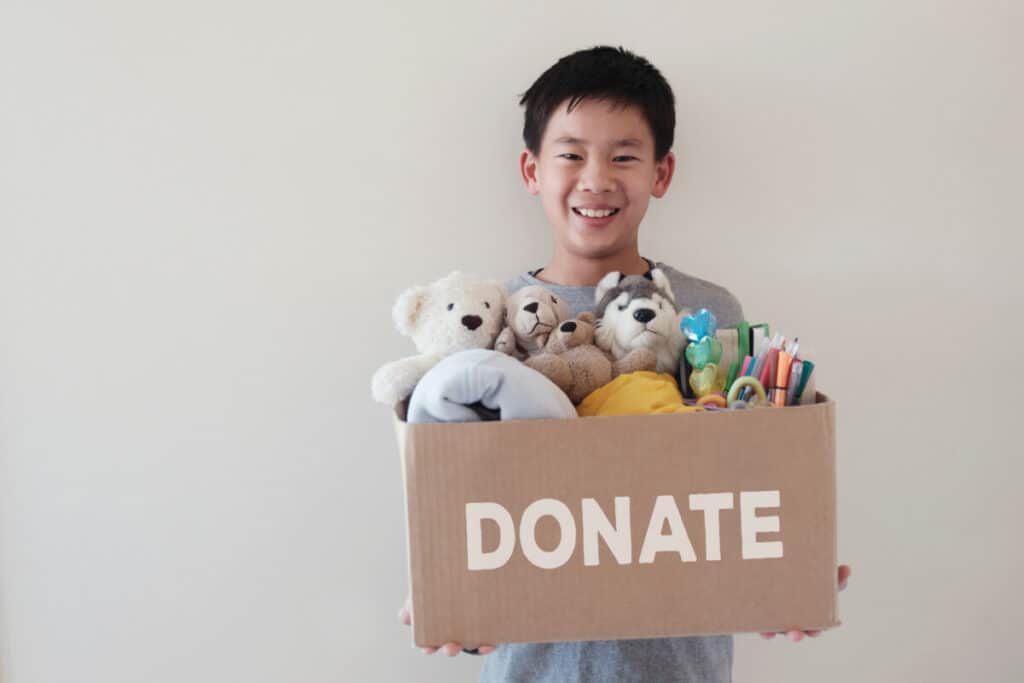 There are many charities and donation centers that will accept Beanie Babies. Here are a few who will accept lightly used stuffed animals, including:
Salvation Army
Goodwill
Toys for Tots
Ronald Mcdonald House Charity
The Freecycle Network
Donation Town
Cradles to Crayons
 Stuffed Animals For Emergencies 
Can You Recycle Beanie Babies?
Beanie Babies are made out of polyester, filled with fiberfill, and the hands, feet, and bottoms are stuffed with polyethylene pellets.
Textiles and fabrics do not decompose quickly and they currently make up about 5% of landfill space in the world. Not only that, but textiles are environmentally expensive to make. For this reason, you cannot just toss Beanie Babies in your trash can or recycling bin.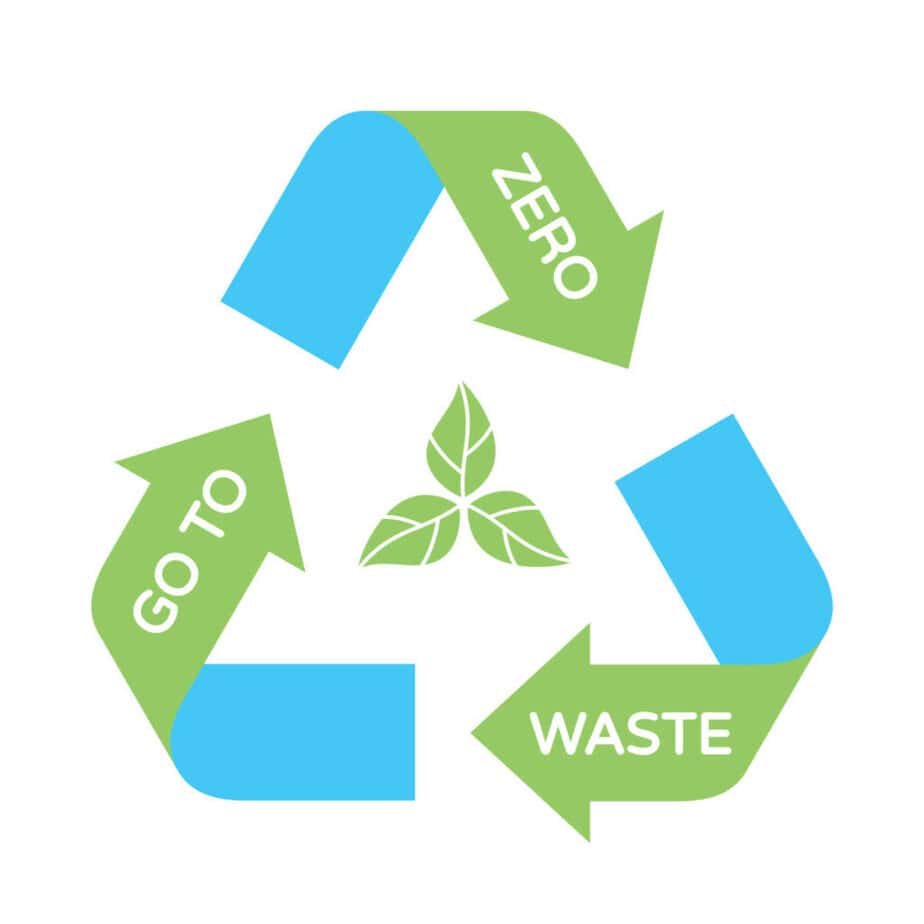 If you removed the beads, you could technically recycle them since they are plastic. The rest of the Beanie Baby, however, would have to be recycled through a textile recycler. You can look up your nearest textile recycler and ask them if they will accept your toys.
Another option would be to purchase a Terracycle Zero Waste Box for Stuffed Animals. The company will send you an empty box with a prepaid shipping label included. You fill it up with stuffed animals (or Beanie Babies) and send it back to them. They take care of the rest!
Terra-cycle will separate the materials that are in the Beanie Babies and recycle them accordingly. Fibers and plastics will be made into plastic polymers, and textiles will be sorted, up-cycled, or reused. They might be made into insulation or new plastic products.
The box for stuffed animals costs $100, but you could fit at least two large garbage bags full of stuffed animals in it. This may seem pricey, but at least you can rest easy knowing that you're Beanie Babies will be broken down into materials that will be useful to someone else.
Related Topics:
If you like the article above, here are some other similar articles you should check out!
What Should I Do with Old Bank Statements
What Should I Do with Old Clothes