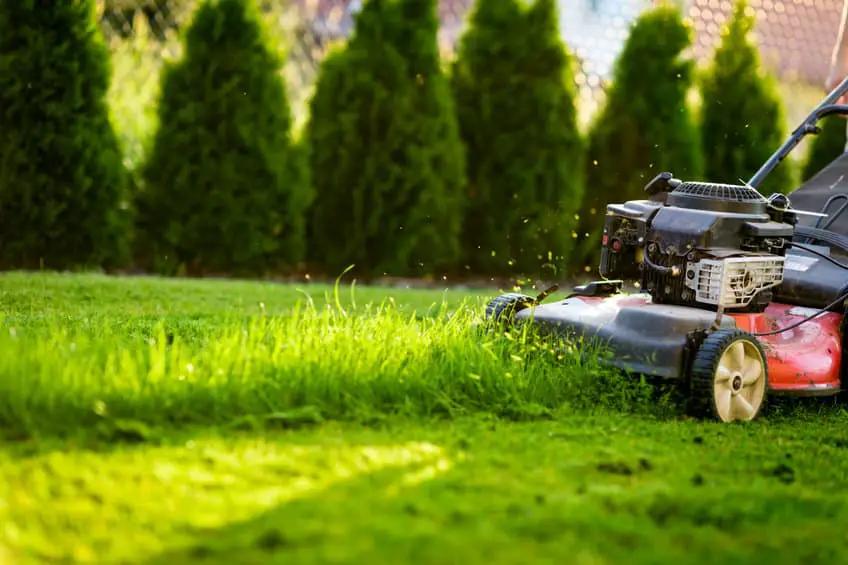 Do you have a lawn mower in your garage that you aren't using and want to dispose of? We have the specific ways in which you should dispose of it.
Dispose of an electric lawn mower by taking it to a recycling center, having it picked up by a waste company, or by selling it. Make sure the bags are empty, the gasoline is drained, and the batteries are taken out. These are the best options for disposing of an electric lawn mower.
Below, we will get into the details of how to dispose of an electric lawn mower.
Taking it to a Recycling Center
If you have an electric lawn mower and you want to get rid of it, your first option would be to recycle it. Electric lawn mowers are made of plastic and metal so they in fact can be recycled. In order to do this, you need to have it taken to a recycling center. Call around your city to find the closest recycling center. They will most likely come to pick it up, as long as you call in advance and pay a fee. You may need to take your electric lawn mower to the recycling center yourself.
However, some recycling centers are unable to accept electric lawn mowers, which is one of the reasons why you should call your local recycling center beforehand.
Make sure to have any gas, oil, or batteries removed before they pick it up if you plan on doing this. Details about this are in the paragraph below.
Have it Picked up by a Waste Company
Are you thinking about having your lawn mower disposed of but you want it done quick and easily? Consider having a waste pickup crew come to your location, pick up your mower, and dispose of it for you. This way, you don't have to get your hands dirty!
If you want an amazing option without having to look anything up, LoadUp is available in every state. Take a look at their website or give them a call to get more information about getting your electric lawn mower picked up.
No matter what condition your mower is in, they will take it away for you, easy as that. Make it easy on yourself and better for the environment by having a waste company pick up your lawn mower for you.
Sell it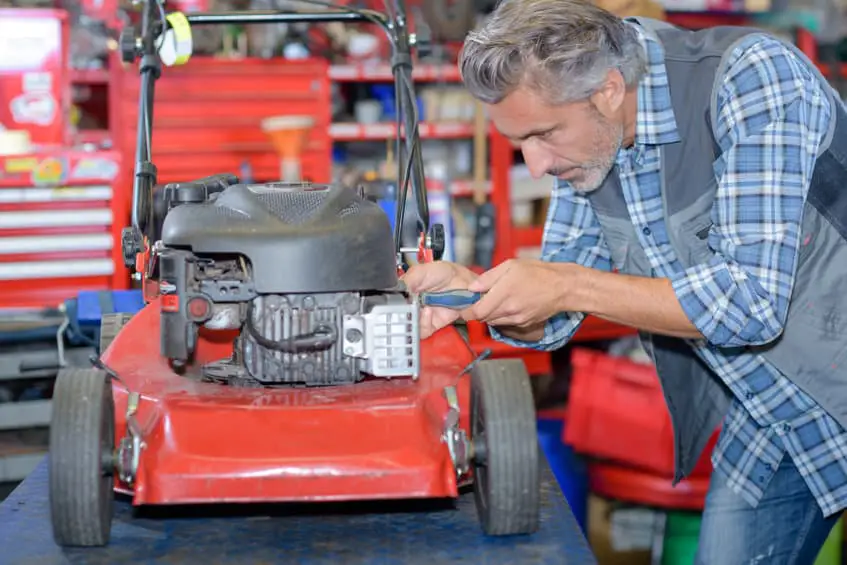 Selling your electric lawn mower is a perfect way to get your lawn mower out of your garage and make a bit of money on the side.
Sell it for Scraps
Selling your electric lawn mower for scraps, especially if it's broken, is an easy way to get rid of it. All you need to do is post pictures, a price, and a description of the lawn mower, and get people interested in buying it! Electric lawn mowers are made of many different types of metals and plastics, which makes them great for scrap dealers or anyone else needing some scrap.
Places like Facebook Marketplace, Craigslist, or eBay are perfect online locations where someone might be interested in buying an electric lawn mower. This specific option is great for the environment because it lets the parts be used for something else instead of going straight to the landfill.
Sell it to be Repaired
Another selling option you could consider is selling your electric lawn mower instead of just for scraps. If you sell your lawn mower as a whole, you would probably be able to make more money off it compared to selling it for scraps. Many people want to buy old lawn mowers and fix them up so they can resell them and earn a profit.
With both of these ideas, most people might be okay with transporting the electric lawn mower themselves, and you can make it very clear on your listing that you want them to pick it up (if that's the case). Let's help our environment and earn a little money while doing it!
Learn to Fix it Yourself
A great option that might be perfect for you, is to learn how to fix your electric lawn mower yourself! This could be a perfect way to learn a new hobby, and you could get your electric lawn mower back to top-notch condition. There are a lot of Youtube videos online that could teach you how to fix up your electric lawn mower. Purchase the parts you need, get the help you desire, and fix up your lawn mower on your own!
Doing this is not only great for the environment and perfect if you want to do something different with your mower, but it's also a great way to spend your time learning a new hobby and skill.
Donate it or Give it Away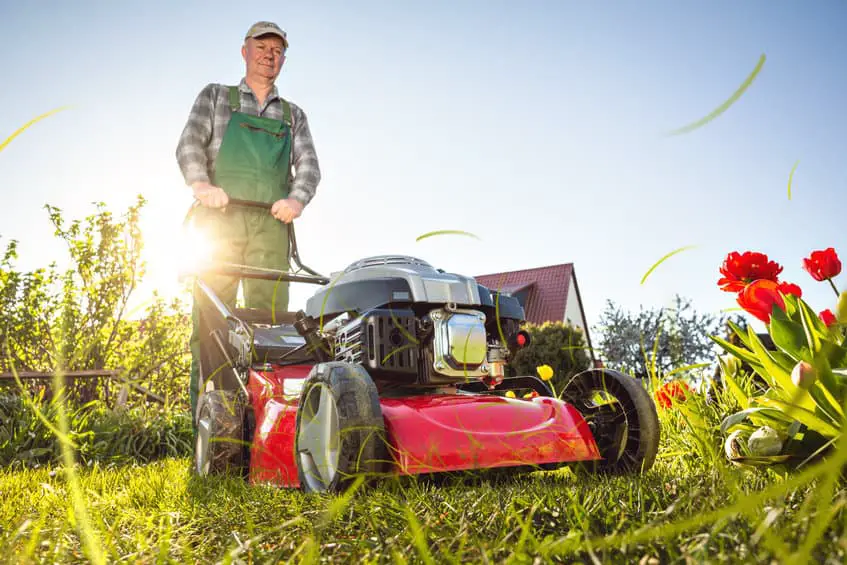 One of the best options for disposing of your electric lawn mower would be to donate it or give it away for free. Do you know of anyone who may be in need of a new electric lawn mower? Think about being charitable and giving it to someone who may be able to use it. Even if it's broken, they may be able to fix it.
Giving away your electric lawn mower for free would have the same effect. If you post a listing of your electric lawn mower, and just want it gone, consider marking it free and requiring them to pick up the mower themselves. This would make it super easy on you and would help our environment by getting the mower out of landfills and in a place where someone might use it!
There are a few things you need to remember when disposing of an electric lawn mower. The first thing is to pick the right decision for you. You know what you are willing and able to do, so pick the option that fits you best. Another factor to consider is that you need to make sure that the gas, oil, and batteries are out of your electric lawn mower before you dispose of it. It could be dangerous if someone is transporting it or scrapping it with those materials still in the electric lawn mower, and you don't want anyone to get hurt while they are disposing of your electric lawn mower.
Related Topics:
If you like the article above, here are some other similar articles you should check out!