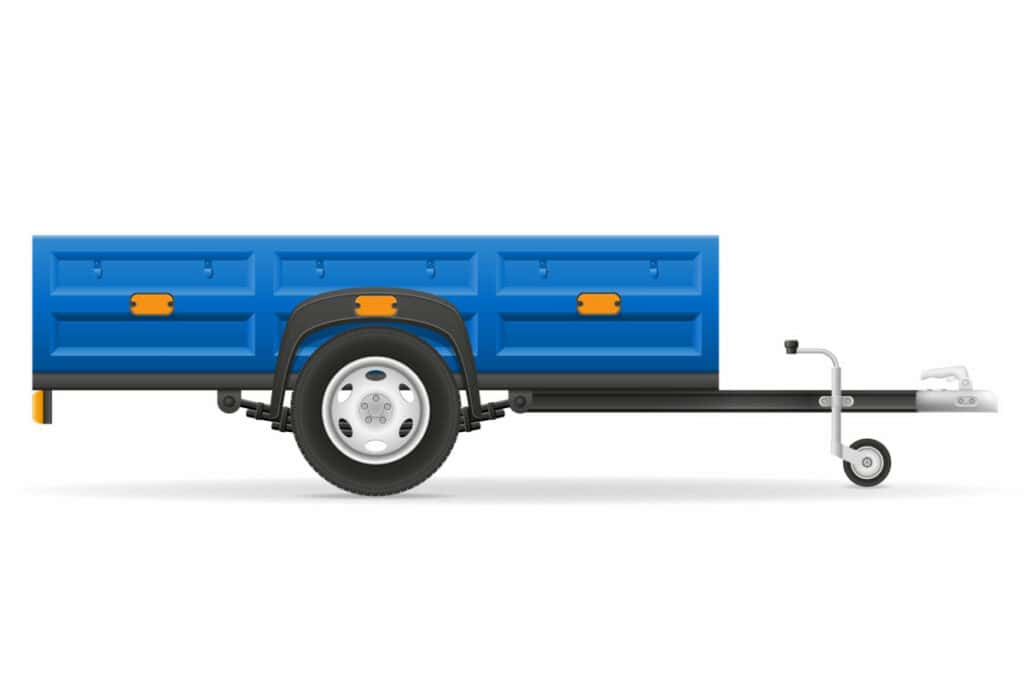 Some at-home projects require heavy-duty tools and equipment that you may not already have on hand. Fortunately, in today's world, there are many tool and equipment rental places at your disposal that will rent the necessary equipment to you, usually for a decent price. But how much does that cost?
A dump trailer can cost between $40 and $160 to rent. Most bigger rental companies will charge about $160 for a full day, while smaller businesses will charge closer to $65 for a full day. The rental company and the amount of time the trailer will be needed for a project will decide the overall price.
The company from which you decide to rent and the amount of time you reserve the trailer are the two deciding factors that will impact the overall price in the end. There are a few things to consider when deciding where to rent from, so here is a more in-depth look at rental costs and how much you would end up paying at different equipment rental businesses.
Average Cost for Renting a Dump Trailer
The average cost to rent a 6×10 dump trailer from a well-known and established business like Home Depot is going to cost about $111 for a 4-hour rental period. Keep in mind that most equipment rentals will have a minimum rental period and won't accept any amount of money that is less than what it costs to rent the trailer for that established minimum period of time. So if you decide to rent from Home Depot, you can know before going into the rental process that you will be paying at least $111.
Below is a table of what Home Depot charges for dump trailer rental. This particular 6×10 trailer has a maximum load capacity of 4,500 pounds.
| | |
| --- | --- |
| 4 Hour Rental | $111 |
| Daily Rental | $159 |
| Weekly Rental | $477 |
| Monthly Rental | $1193 |
Other local businesses will charge a similar amount of money for their rentals. Timp Rental, an equipment rental company with locations in Orem and American Fork Utah, charges $125 for a minimum 4-hour rental period of their 7×14 dump trailer, which has a 9,990-pound weight capacity.
| | |
| --- | --- |
| 4 Hour Rental | $125 |
| Daily | $160 |
| Weekly | $625 |
| Monthly | $1,295 |
Renting from Smaller Businesses
If these prices are a little more than you'd like to pay, you can also check the rental prices from small local businesses. These types of smaller, locally owned businesses are usually more affordable. Here's what McKool'z Toolz, a local Utah Valley business will multiple locations in Provo, Springville, and Orem, charges for the rental of their 14-foot dump trailer:
| | |
| --- | --- |
| Full-Day (24 Hour) | $65 |
| Half-Day (6 hour) | $40 |
| 3-Day | $180 |
| Week | $260 |
| Delivery Fee | $90 |
Compared to the previous two businesses, McKool'z Toolz is the most affordable option with the lowest prices. Even if you can't pick the trailer up yourself and end up having to pay the $90 delivery fee, you would be paying almost exactly the same amount of money to rent the trailer for 6 hours with delivery as you would for 4 hours without delivery with the other businesses. That's 2 extra hours for the same amount of money! The moral of the story here is that it's always a good idea to check pricing or get a quote from a small local business because it might save you quite a bit of money!
What Can I Use a Dump Trailer For?
A dump trailer can serve many purposes and help with countless projects. Maybe you need to rent a dump trailer for one particular task and end up having some extra time to spare before returning it, or you decide to add an extra day to your rental reservation so you can use it for an additional project. Whatever the situation, here are a few different ways you can use your dump trailer:
Garbage/Junk Removal – With its dependable lifting power and capacity to hold heavy amounts of weight, a dump trailer can be used as your own personal dump truck. A dump trailer is the perfect piece of equipment to load up unwanted items to take to your local landfill.
Getting rid of your garbage and unwanted items this way can save you money on dumpster rental or delivery. Most landfills charge low fees for those who haul their own garbage. A dump trailer can also be used for recycling projects, and if you have a decent amount of scrap metal, etc., you could end up earning some money from taking out the trash!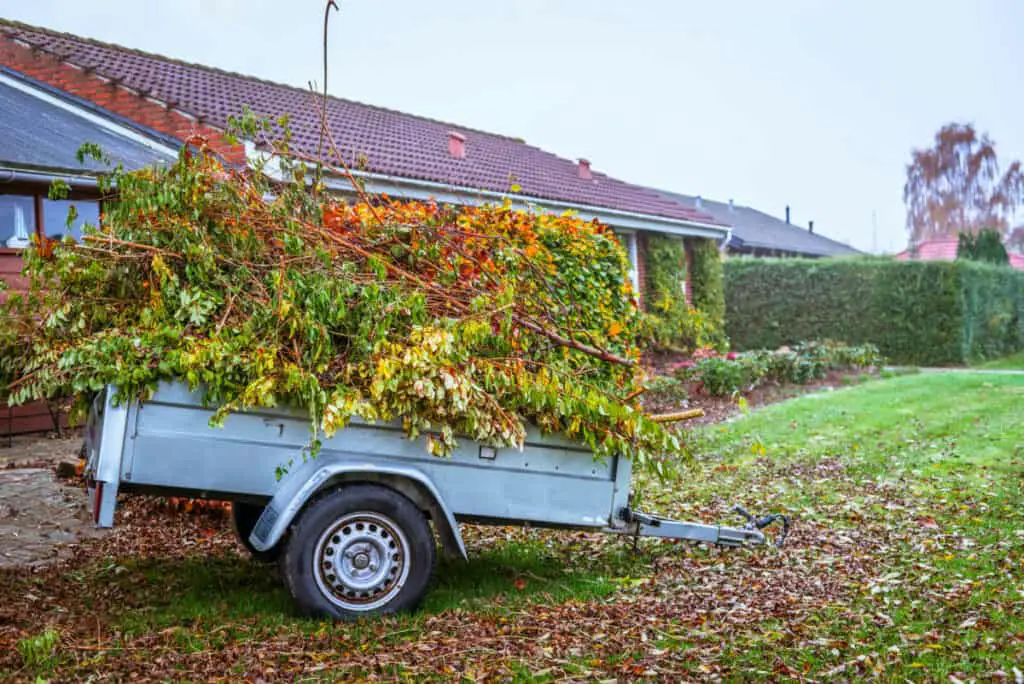 Landscaping Projects and Installation – A dump trailer is going to be highly useful for almost any landscaping project. A dump trailer can help with the process of transporting mulch, topsoil, and other materials to and from different locations. Using a dump trailer to pick up mulch and other materials that you can buy in bulk will also help you to avoid any potentially expensive delivery service fees.
Here are a few landscaping tasks that a dump trailer can help with:
Demolition/material removal
Hauling/carrying landscape or yard materials in bulk such as aggregate, mulch, leaves, soil, etc.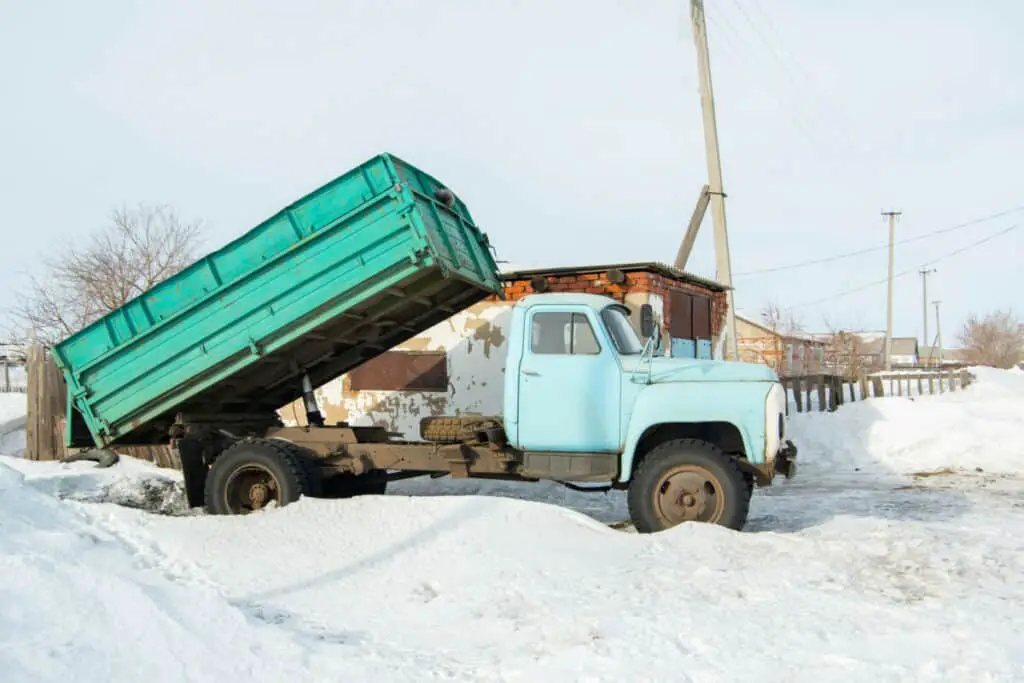 Snow Removal – If you live in a place with white, snowy winters, a dump trailer could be surprisingly helpful with the task of clearing snow from sidewalks and driveways. You could load up your dump trailer with as much snow as will fit and haul it away to dump it someplace where it's not in anyone's way.
Purchasing your own dump trailer could even become a good investment that will give you new business opportunities and a new source of income. You could use your very own dump trailer to haul landscaping or yard materials, junk, and snow for neighbors and charge a fee for the service. What a great way to freelance!
Whatever project you have in mind, a dump trailer is an incredibly helpful type of affordable rental equipment for you to have at your disposal and one that will make transporting heavy loads a breeze.
Related Topics:
If you like the article above, here are some other similar articles you should check out!
Cost to Dump Trash at the Dump
Is Recycling Aluminum Worth It?