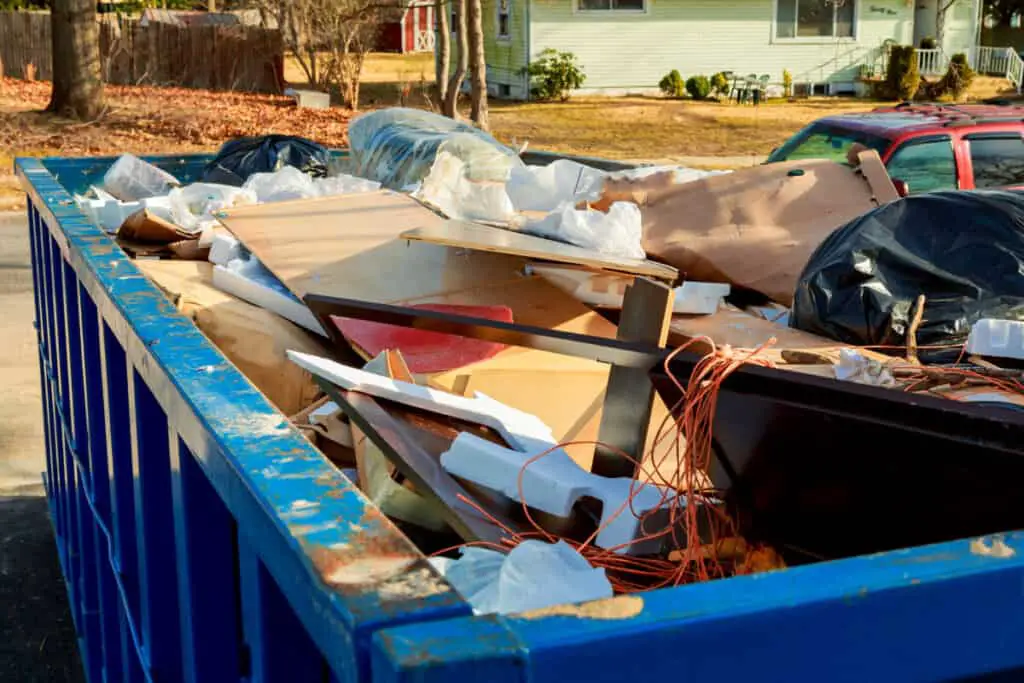 The process of cleaning up after a big home project can leave you with hundreds or even thousands of pounds of debris, and getting rid of it often feels like another separate project in its own right. Taking a load of trash with non-household waste (tires, TVs, computer monitors, yard waste, etc) to the dump will often cost you a fee, but it's usually an affordable one.
Most trash dumping fees will range from $12 to $32 per ton, depending on the type of garbage. The amount of money it costs to dump trash at a dump often depends on the type of waste being disposed of as well as the amount, which is most often measured by weight in tons.
Some landfills will also charge a base dumping fee of $15 or so up to a certain weight, and then charge you on top of that based on how much the garbage load exceeds that initial base weight amount. Getting rid of a microwave alone becomes 50 pounds of trash in the back of your truck or in the dumpster, and the items can quickly add up in weight. With these methods of charging fees in place at many dumps, you might be wondering exactly what it will cost you to take a load or several loads of garbage to the dump, and what the best or cheapest option will be for you. Here are some aspects of the project and scenarios to consider that will help you decide:
How Much Will it Cost Me to Dump Trash?
Landfills will in many cases charge you a fee that is dependent on what "categories" of non-household waste your load of trash fits into. Below are some examples of these categories and their respective fees, which can be found here on the Salt Lake County website under "landfill."
$15 Flat Rate/Each – Cars, SUV's, Pickups with standard cargo beds. Mixed Trash (which may include garbage, concrete, asphalt, soil, sod, and green waste)
Per Ton – Trucks (Non-Pickup and 1-Ton Pickup with a trailer). Minimum $15.00/Load Charge. 
$32 Per Ton – Mixed Trash 
$17 Per Ton – Green Waste (No trash or other waste) 
$12 Per Ton – Concrete or Asphalt (No trash or green waste, may include dirt) 
$12 Per Ton – Soil or Sod (No trash or green waste) Any Green Waste, Concrete or Asphalt, and Soil or Sod loads that contain any material not specified above, will be charged $32 Per Ton. 
Based on these numbers, you can expect to pay up to $50 for 1,000 pounds of waste. You may be wondering if there are other options that will save you time and money, and you can always rent a dumpster to have hauled away rather than hauling away the trash to the dump yourself. Here are the pros and cons of these two options for you to weigh:
Renting a Dumpster vs Hauling Trash Yourself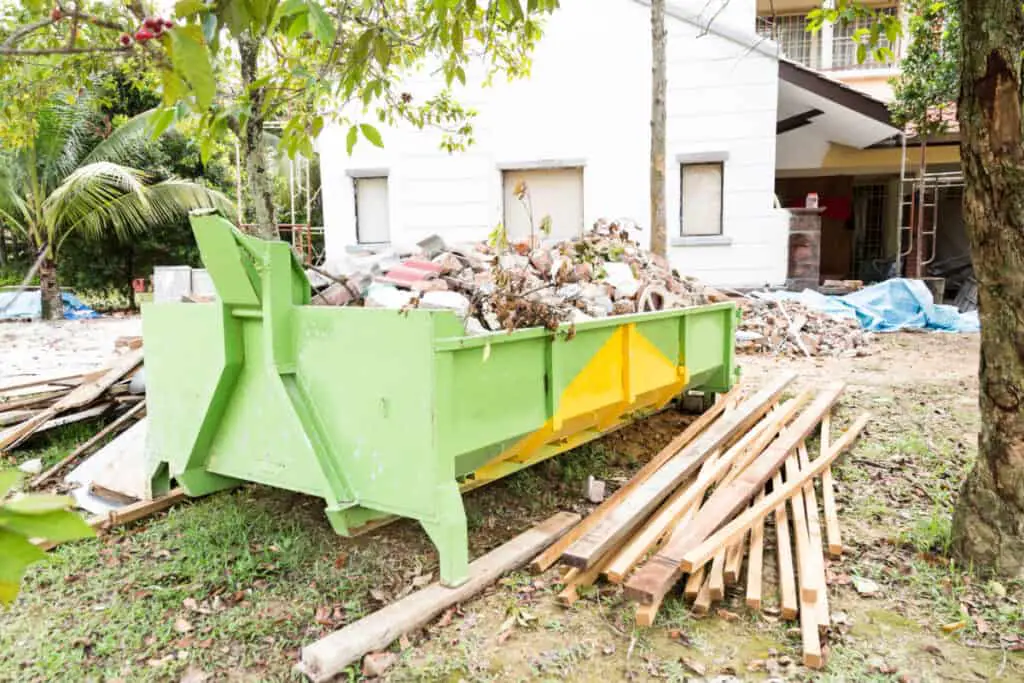 Renting a Dumpster – While some dumpster rental companies charge by the weight of the trash load, Budget Dumpster charges a flat rate for disposal, up to a specified weight limit for each dumpster size. This is a major pro as it means that you'll know the total cost of a dumpster rental from the start, which will make it easier to budget and plan for.
The average cost to rent a dumpster in the US is $494, but keep in mind that that price will vary based on location, the size of the dumpster, the type and weight of the debris, and the length of time you plan to rent the dumpster for.
There are several dumpster sizes for you to choose from that typically haul between 2,000 to 20,000 pounds. This method will save you time since you won't need to load your truck multiple times, and you won't have to make multiple trips to and from the dump.
You can dispose of all debris at once with a dumpster in your driveway or in front of your house. The process is pretty simple since basically, all it requires is for you to toss all of your debris into the dumpster, and then you get to have it hauled away for you once you're done working.
This also means you can take time on your decluttering project since you can fill your dumpster as you work and get rid of debris without leaving your home. Many dumpster rental companies will allow you to keep your dumpster for about a week or so as a standard rental period.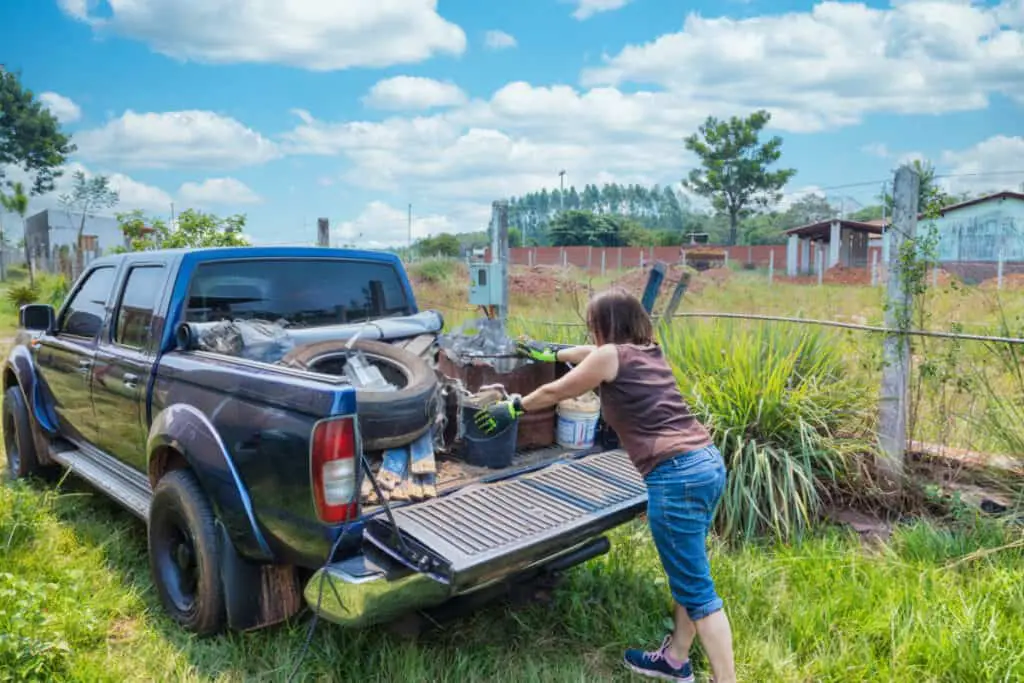 Going to the Dump – With this method, you can use a pickup truck, which will typically have a 1,000-pound hauling capacity. That said, keep in mind that this process will require you to make multiple trips to the dump if you have more than 1,000 pounds of debris.
Pros to this method are that you can take breaks from your work to make trips to the dump and stretch the project over whatever time span you wish since you will not be bound by the time constraints of a rental company.
Taking the trash to the dump yourself is probably a better option if you have just one or two pickup truck loads of trash you are wanting to get rid of, and if you don't mind halting your work to make more than one trip to the dump. Keep in mind that with this option you might have to be comfortable with not knowing the total cost of disposal ahead of time.
Why Does it Cost Money to Dump Trash?
It can seem like a strange concept to think that landfills charge patrons money to dump their garbage. But landfills charge a fee because it costs a lot of money to maintain them. Waste management is a profitable industry worldwide; in 2020, the global waste management market was valued at 1.61 trillion U.S. dollars. That value is projected to increase to nearly 2.5 billion by 2030.
According to data compiled through Waste Business Journal's direct survey of landfill managers, the national average cost per ton of landfilled waste in 2017 was $50.30 per ton, which has only increased since then. Trash is expensive!
Related Topics:
If you like the article above, here are some other similar articles you should check out!
Is Recycling Aluminum Worth It?