Are you looking for a way to get rid of your box spring? Well, look no further, because everything you need to know is right here!
There are four ways to get rid of a box spring: dump it at a landfill, donate it to a thrift store, break it down and recycle the parts, or upcycle it into something new. Dumping and donating may require wrapping it in a mattress bag, but recycling and upcycling will take the most work.
Let's go more in-depth into how you can get rid of your box spring.
Dump
The easiest way to get rid of a box spring is to leave it out with the garbage for the sanitation workers to collect, but whether that solution will work depends on your area. Some places require you to wrap the box spring in plastic before they collect it, and other places don't pick up bulky junk at all.
The best and simplest way to find out whether your area's garbage service will pick up a box spring is to call them and ask. You should get a simple "yes" or "no" answer, which will tell you how to proceed.
For clarity, make sure you specifically ask about box springs, because some cities will pick up other bulky junk, but not box springs.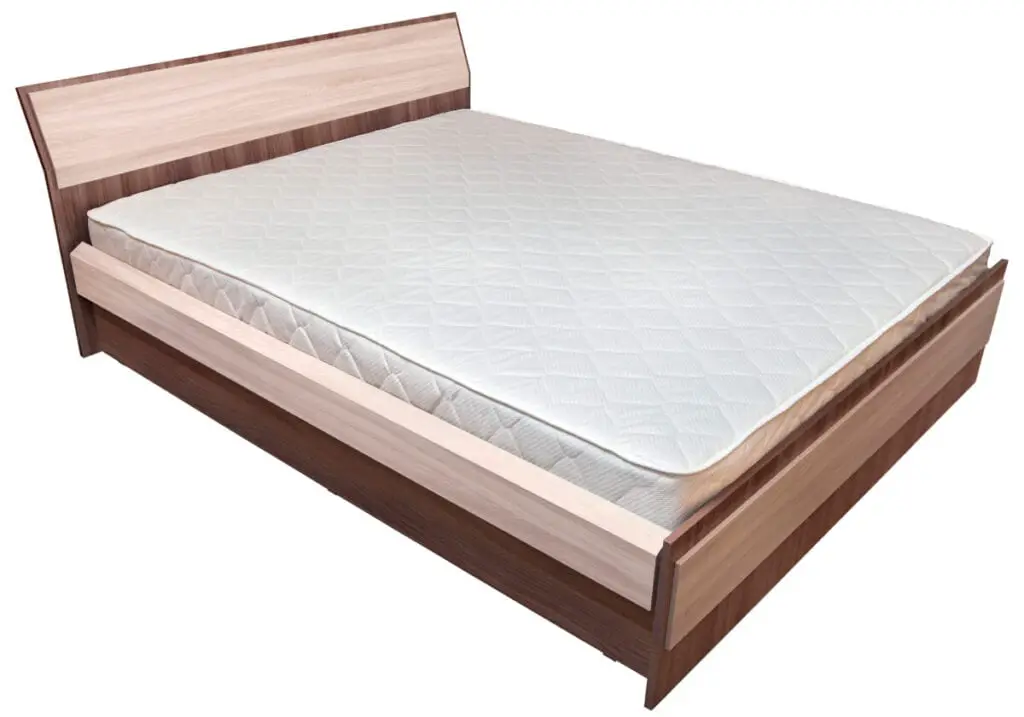 If 'Yes'
If they said that yes, they would pick up a box spring, then there are just a couple more questions you need to ask. First, ask if you need to prepare the box spring in any way before they come to pick it up. Some cities will require you to wrap your box spring in plastic. This both prevents the spread of bed bugs and makes the box spring easier to transport.
Another thing you need to ask about is when they'll come to pick it up. Some cities have designated days to pick up bulky trash, but others will schedule it with you personally. Make sure you're clear on when they're coming to get it so that you can have it out and wait for them when they come.
If 'No'
If your city's waste department doesn't pick up bulky trash (or maybe they won't pick up box springs specifically), then you may need to take it to the landfill or waste site yourself.
For that, you'll need a way to transport the box spring to the dump. A little sedan probably won't do it, but a pickup truck or a van should do it.
You should also call ahead to the dump to see what their restrictions are. They'll usually charge by the weight of the trash, but the fee shouldn't be too hefty. Some landfills might put limits on how many box springs you can dump per year, so that's something you should ask about if you'll be dumping more than one box spring.
One more thing you should ask them about is whether they have commercial dumping fees. In the case that you can't transport it yourself, you could find a contractor to take it to the dump for you. However, since a contractor is a business, the dump may charge them by the commercial rate rather than by the pound. (Source)
Donate
If the box spring still does the job, and you're just getting rid of it because you don't need it anymore, you might consider donating it rather than sending it to a landfill. This method of getting rid of it might represent a lot less hassle for you, especially if your city doesn't do bulk trash pickups.
First, ask around to see if any of your friends or family want it. It may not end up going to any of them, but it's worth a shot.
After that, check around to see if any thrift stores near you will accept box springs. Some big thrift store chains include the Salvation Army and Savers, but you might have a smaller thrift shop near you as well. As of writing, Goodwill does not currently accept box springs, but the Salvation Army does. (Source)
Call to see what the proper procedure is for donating your box spring to your chosen thrift store. They may want you to wrap it in a mattress bag in order to make it easier to move and to prevent the spread of bed bugs. The Salvation Army does sanitize them, but it probably helps to wrap it up to make it easier for them.
Recycle
If you can't donate it, or it's too worn out to donate, the next option is to recycle it. This process is a little more labor-intensive than wrapping it up and hauling it somewhere but not by much. It's really just a matter of breaking it down and separating the parts.
First, remove the fabric. this will probably mean cutting a slit in the fabric and pulling it off. If the fabric is secured to the frame by more than its shape, you may need to do more cutting than otherwise. If you intend to recycle the fabric, try to make as few cuts as possible so that it retains as much usability as possible.
The frame will either be made of wood or metal. If it's made of wood, you should be able to unscrew the pieces with an impact driver or pry it apart with the claw end of a hammer. If it's made of metal, you'll need to either unscrew it or otherwise pull it apart.
Once you have it taken apart, separate the components by type. The fabric can be recycled by donating it to a thrift store for use in sewing projects. The wood and metal can be taken to a recycling center near you, where they'll reprocess them into new things.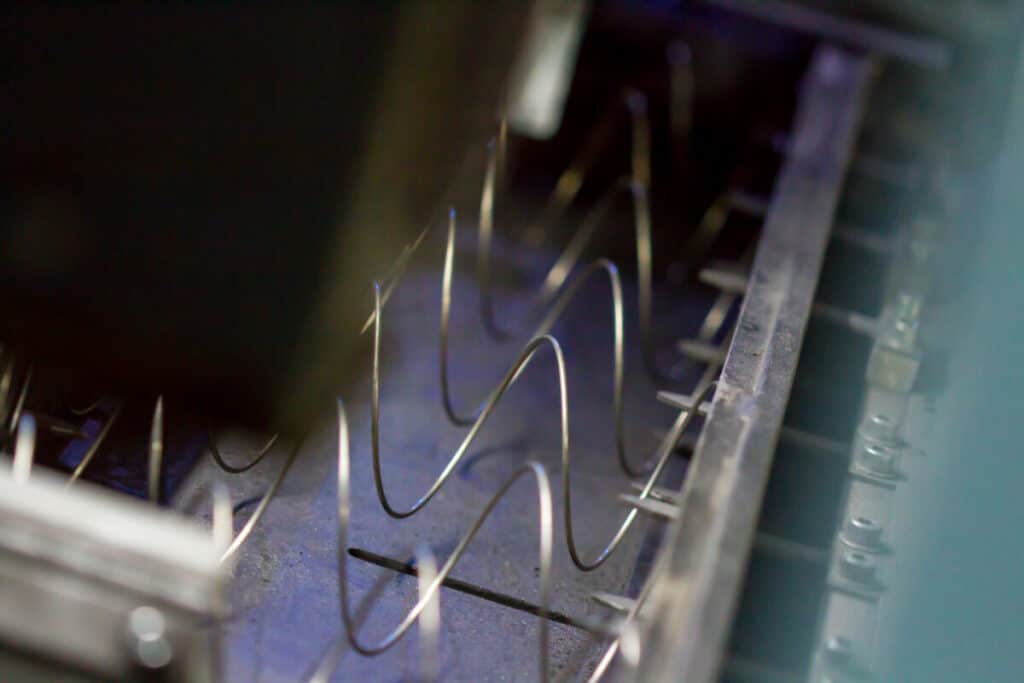 Upcycle
Upcycling is turning something old into something new and of better quality. If you want to upcycle your box spring, your imagination is the only limit to what you can do with it.
Pinterest can help, of course. You could make it into a bookshelf or a rack. You could put the metal frame on the wall to hang things from it. You could make decorations out of the individual springs.
Those are just a few ideas: there are so many things you can do with it. Choose an idea that works the best for you.
Related Topics:
If you like the article above, here are some other similar articles you should check out!
What Should I Do with Old Beanie Babies
What Should I Do with Old Bank Statements