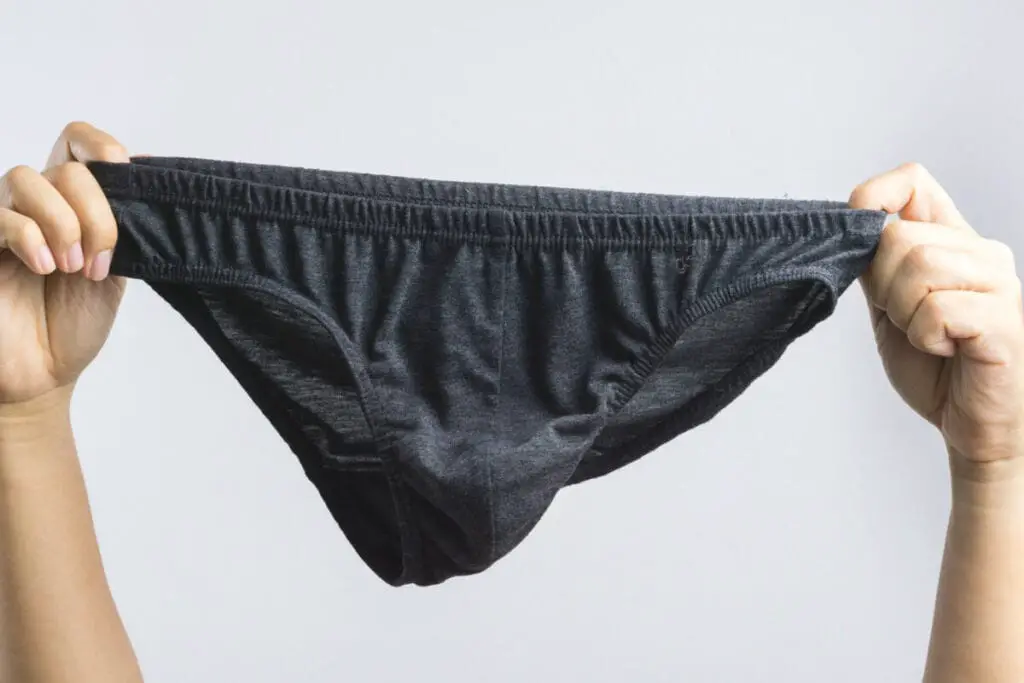 Your underwear has given up and so have you. With holes, stains, and little to no elasticity, is there really anything left you can do with old underwear?
Old undergarments can sometimes be recycled, and there are nonprofit organizations that accept gently used ones. Donations go to people in need or are used as material for other products. Avoid throwing underwear in the garbage; textiles take up to 30 years to decompose in landfills.
Understandably, you may be hesitant to even consider donating your "unmentionables," but a few of these options are worth consideration before you just throw them away. Let's get to the bottom of this.
Donating Old Underwear
There are ways to reuse and repurpose old underwear in your own home—and we'll get to those—but first, just consider the idea of donating. Yes, this seems both uncouth and oddly intimate, but gently used and washed underwear can still have a whole life of use ahead of it!
Let's say that lacey pair of panties weren't as comfortable as you thought they would be, those neon green boxers your ex bought for you have never seen the light of day, that pizza-print bra you impulse-bought while scrolling Instagram now sits in the back of your drawer in a tangled heap—the list goes on. Did you know there are dozens of nonprofit organizations that will gladly take these off of your hands (not off of anywhere else though) and turn them around for people in need?
There are people everywhere who cannot afford to buy all of the clothing they need for themselves or their families, and a lot of them rely on organizations like these to get by. Besides, your underwear has spent some quality time supporting and uplifting you, so it's time you use it to support and uplift others! These organizations are fantastically ingenious. Check out this table for some brief descriptions of your briefs' potential:
| | |
| --- | --- |
| Organization | Accepted Items & Procedure |
| I Support the Girls | Gently used bras are distributed to women in need; donate via mail or at a drop-off location |
| The Bra Recyclers | Partners with over 100 non-profits worldwide to donate bras & panties to women in need |
| Free the Girls | Provides donations and job opportunities in bra-selling businesses to women formerly involved in sex trafficking |
| Donate Your Bra | DYB accepts lingerie, bras, and swimsuits for breast cancer survivors throughout the world |
| YWCA | YWAC's and local homeless shelters accept never-worn undergarments as donations |
| Poshmark | Peer-to-peer clothing sales on app |
| Depop | Accepts gently used bras, panties, and sustainable lingerie |
| ThredUp | Accepts gently used bras from name brands & offers free, prepaid shipping |
| Knickey | Transforms old underwear into new material for rags, rugs, and insulation |
| Soma | Partners with other nonprofits to donate or recycle underwear; participants get $10 |
| Hanky Panky | Allows customers to send back bras and panties for recycling; fabric is shredded into carpet padding |
| Pact | Give Back, Wear Forward program sends gently used clothes to nonprofits |
| The North Face | Clothes the Loop program transforms old garments into new clothing to keep out of landfills |
| eBay | Post used underwear and clothing on platform; no photos of human models allowed |
| Fab Scrap | NYC-based nonprofit that picks up old underwear & other scraps to be used for insulation, carpet padding, furniture lining, etc. |
| USAgain | Nationwide drop-off sites accept old clothing & underwear to be used for insulation, carpet padding, furniture lining, etc. |
| Planet Aid | Donation boxes accept used fabric of all kinds; redistributed to people in need or repurposed in othe rproducts |
SustainableJungle
Recycling Old Underwear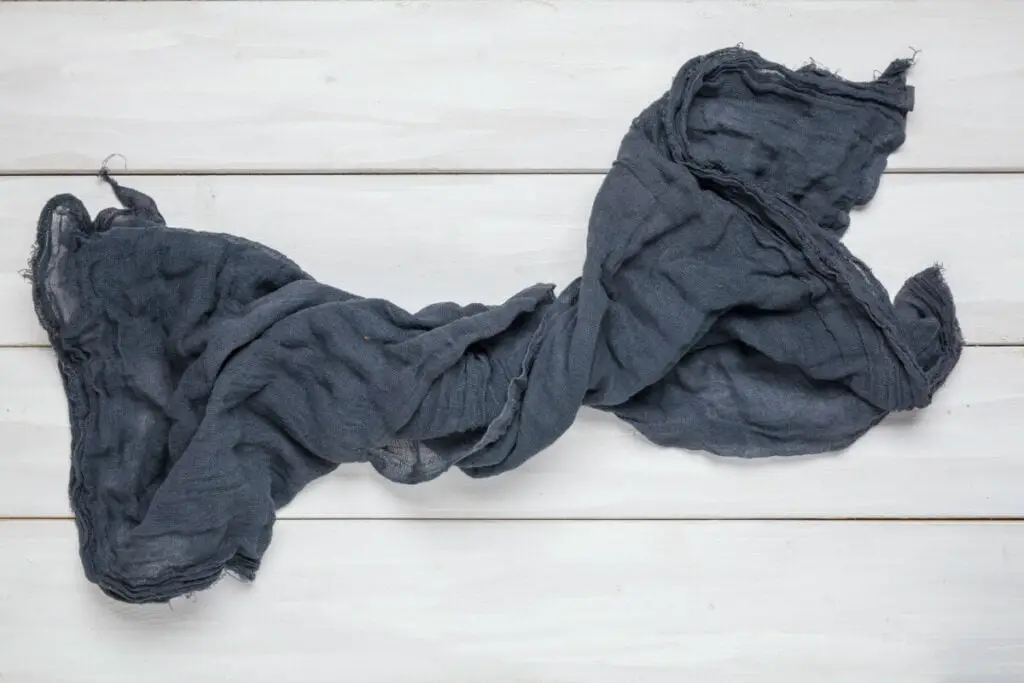 Don't let your underwear go straight from your waist to waste. Fabric products take up miles and miles of space in landfills, and they take decades to decompose. There are plenty of ways to recycle old underwear, or at least to sustainably dispose of it. You might even be in possession of biodegradable underwear, if it happens to be 100% cotton!
Textile Recycler – If you have old underwear or other gently used clothing, contact your local city council to learn about textile-recycling services in your area. Like some of the aforementioned nonprofit organizations, these services get the most out of your old undies by shredding and processing them to be reused as insulation and lining in other sustainable products.
Compost – If you have any underwear that's 100% cotton, guess what? It can be composted! Yup. If there are any elastic parts, cut them off first, then cut or shred the underwear into strips and add it to your compost pile. Cotton is completely biodegradable, and your underwear won't create any environmental problems.
Accidental Emergencies – Sometimes school nurses will accept donations of children's underwear to give to kids who have had an accident at school. This helps kids continue going about their day with minimal humiliation. If your child has outgrown his or her underwear and it is still in fairly good condition, wash it thoroughly and look into donating it to an elementary school in your area.
Repurposing Old Underwear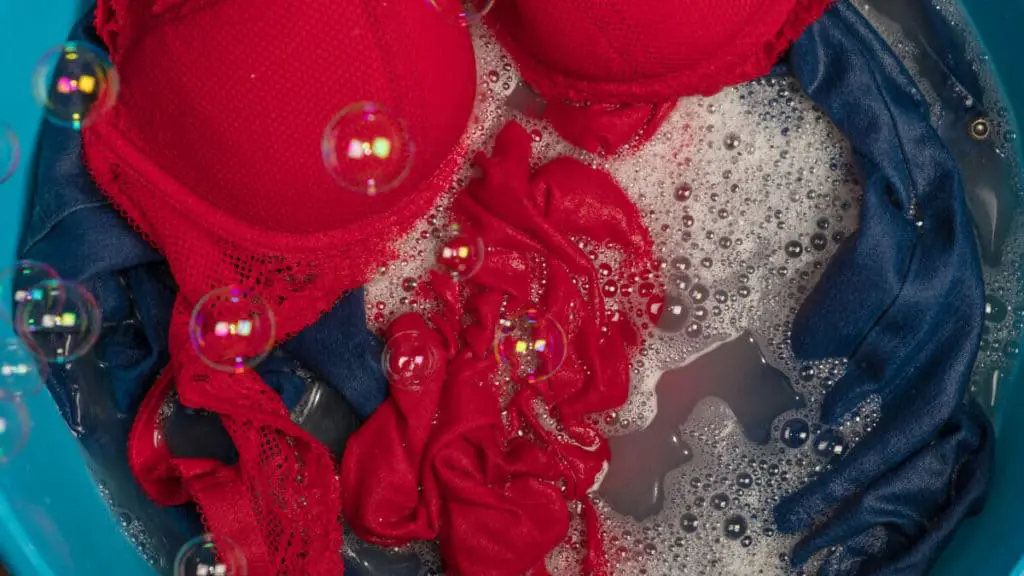 Alright, it's time to get crafty! Bras, lingerie, boxers, and panties can be made of some pretty sturdy material, which makes them perfect for DIY crafts. Before transforming old underwear into anything else, first give it some time in the laundry. Wash it well. Don't be gross.
Next, consider one of the following projects as a way to repurpose your old underwear:
Duster – If you use a Swiffer or a similarly designed duster, sometimes you're just too sick of buying those fancy-pantsy duster tops. If your current duster has nothing but a plastic handle to speak of, chop your underwear in horizontal rows and glue it to the handle for a brand new (ish), dust-destroying wand!
Scrubbing sponge – Shred and stuff underwear scraps into a mesh bag (like the kind onions come in) and tie it off tightly to make the perfect scrubbing sponge. Use it on dishes and other dirty surfaces. After all, it won't be the materials' first time dealing with stubborn stains.
Wash rags – Who knew this lacey panty would end up being so… domestic? Doing the dishes has never been so sexy. Plus, you won't feel bad getting rid of your rags when it's finally time to retire them.
Plant holders – Nothing like a repurposed G-string to hold those tomato cages in place with unconventional authority. Or sturdy little bra straps to fasten your plants into a hanging indoor fixture.
Dog toys – Your underwear is used to playtime, right? Why not give it new life by turning it into a pet toy? Sew cups of a bra together to make a ball, or cut boxers into strips and braid them into a tug-of-war rope. Finally, your dog can play with your underwear in peace.
As you can imagine, the possibilities are endless. What really matters is that you've chosen a way to be sustainable and creative with your old clothes. And, when all is said and done, your personal waste will be under where?
Under control. That's where.
Related Topics:
If you like the article above, here are some other similar articles you should check out!
What Should I Do with Expired Passports
What Should I Do with Old Glasses