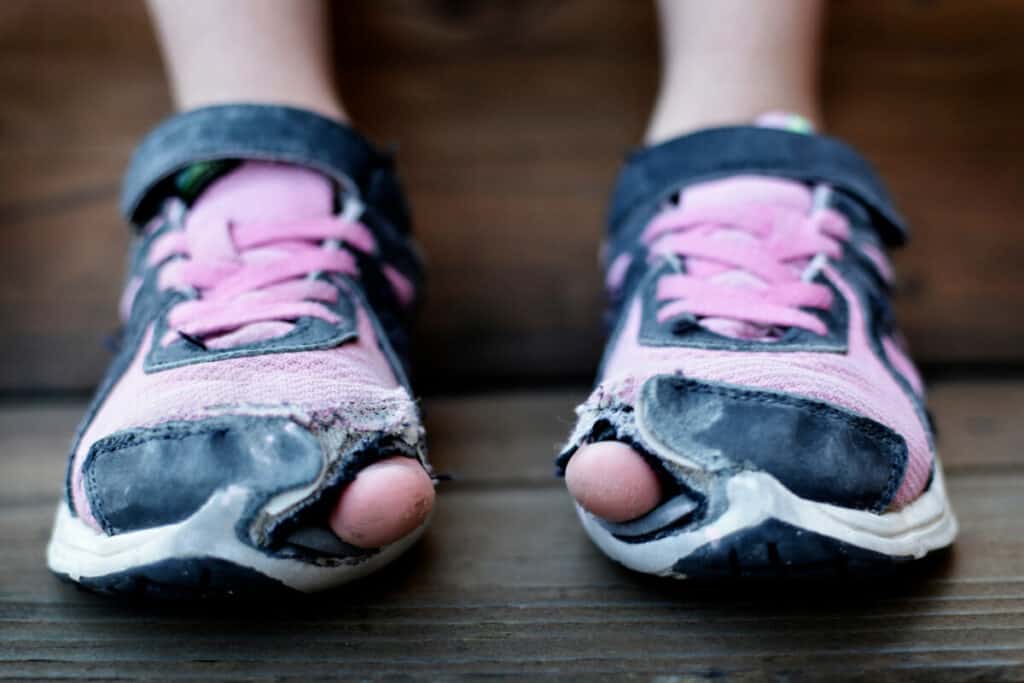 Are your old shoes taking up space? Are they starting to stink? There are easy and simple ways to take care of or get rid of old shoes. Most of which will get you money, a smile on your face, or more space.
Old shoes can be donated locally and to larger donation programs, recycled, thrown away, or sold. Countries in poverty will lovingly accept shoe donations. Social media and online selling websites can also be a great source for selling used and old shoes. Garage Sales are also effective.
If you have old shoes and you aren't sure what to do with them, then you are in the right place! Keep reading to find out more!
Donate
Your old shoes may look old to you, but to someone else maybe they'll look new. There are several places to donate your old and used shoes. Most donation facilities ask that you donate "gently used" items. So if your shoes are falling apart piece by piece, then it may be better for you to throw them away in the normal trash or recycle them.
Here are some donation facilities in the United States.
Goodwill Olympics and Rainier Region accept donations at retail stores, donation stages, and donation bins. There are 4245 locations in the United States. (Source) The shoes need to be good enough to sell or they won't accept them. You can go and drop your shoes into the designated bin. They will give you a donations receipt so you can keep it with your tax records.
Goodwill's location and guidelines can be found on its website.
Deseret Industries is a donation center. There are 43 Deseret Industries across 7 states: Utah, California, Idaho, Arizona, Oregon, Nevada, and Washington. (source) The store hours vary among locations. Most Deseret Industries will allow you to drive through a drop-off area, where there are boxes for you to place your items. Sometimes they will organize your items for you or they will have labeled boxes for you to place your items. There will likely be a box labeled "shoes" for you to place the shoes into.
Depending on with store, you may have to make an appointment. Visit the Deseret Industries website to find out if there is a store near you and if you need to make an appointment.
There are several Thrift Stores throughout the U.S. that may accept your shoes.
Soles4Souls is a shoe donation program that accepts gently-used shoes and takes them around the world to adults and children who need them. You can drop off your shoes at one of their locations, or you can ship up to 50lbs of shoes for free. All you need to do is pack up your shoes into an empty box (make sure there are no labels), create a Zappos account so you can get a prepaid shipping label, and drop off your labeled box of old shoes at a UPS store. (Source)
Make sure to clean your shoes before donating them anywhere.
When I lived in Sacramento, California, I met a family that had family members in Fiji. The woman in this family would box up her family's old clothes and shoes and send them to her family in Fiji because there were many kids to need them there.
Recycle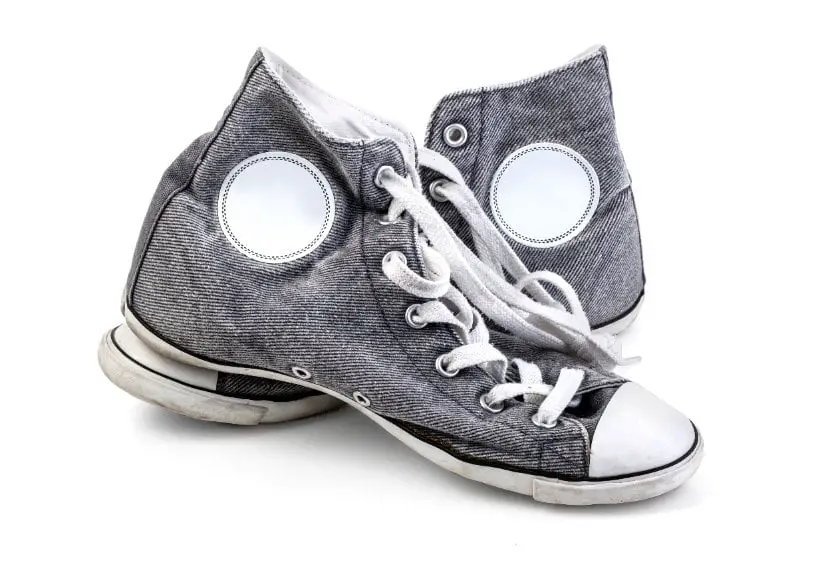 There are shoe recycling banks and programs in some areas of the world. States, where it is more common to recycle, will have these banks and programs. There is a website you can use to see if one is near you. (Source)
Plastic, metal, and other materials on shoes can be recycled.
Some shoes and clothing companies, such as Levi's, may take shoes and recycle them.
If you're willing to put in the work, you could take apart your shoes and organize them into different materials. You will get very little of each material, but you could recycle any plastic, rubber, or metal on it. You can check the tag for what material and see if it is recyclable. It could also have the company name so you can search and see if that company accepts used shoes.
Re-sell
Old and unused shoes take up a lot of space. On my journey to becoming a minimalist, I have kept my favorite shoes and the shoes I use the most. I had extra shoes of the same color or I had shoes that I could live without. If possible, I would love to make money off of the shoes I am getting rid of. I cleaned my shoes with laundry detergent and a toothbrush. (Toothpaste works too, especially with white shoes!) Then I took pictures of the shoes with my iPhone. I laid down a towel underneath so that background could be a solid color.
I posted several images of each shoe and posted them on the Facebook marketplace. I live near a college campus so I made sure the area code matched up with that area, and I sold my old vans for $28 within 2 weeks.
My old Keens have been posted on Facebook Marketplace for a couple of months, and now I have someone asking about them. Keens are summer shoes and I posted them in the winter, so now that it is warming up I assume more people are interested.
There are a lot of apps and websites used for selling old shoes. Flyp, Poshmark, and Tradesy are among the most popular.
Stores such as Revive&Thrive and Uptown Cheapskate will buy your shoes from you if they align with the company standards.
Throw Them Away
Old and used shoes might fit in with the trash at the landfill. Unfortunately, the material of most shoes is not biodegradable, so they can sit in the landfill for 25-40 years. (source)
Throwing your old shoes away can be the last resort. Try to get all the use you can out of those shoes. You can get creative and think of your own way to keep using the old shoes. Kids could use them for dress-up. I have seen people use shoes in their gardens and plant flowers and other plant life in them. If you have a dog you can give him some new shoe toys.
Good luck on your journey to getting rid of your old shoes!
Related Topics:
If you like the article above, here are some other similar articles you should check out!
What Should I Do with Old Tax Documents
What Should I Do with Old Glasses