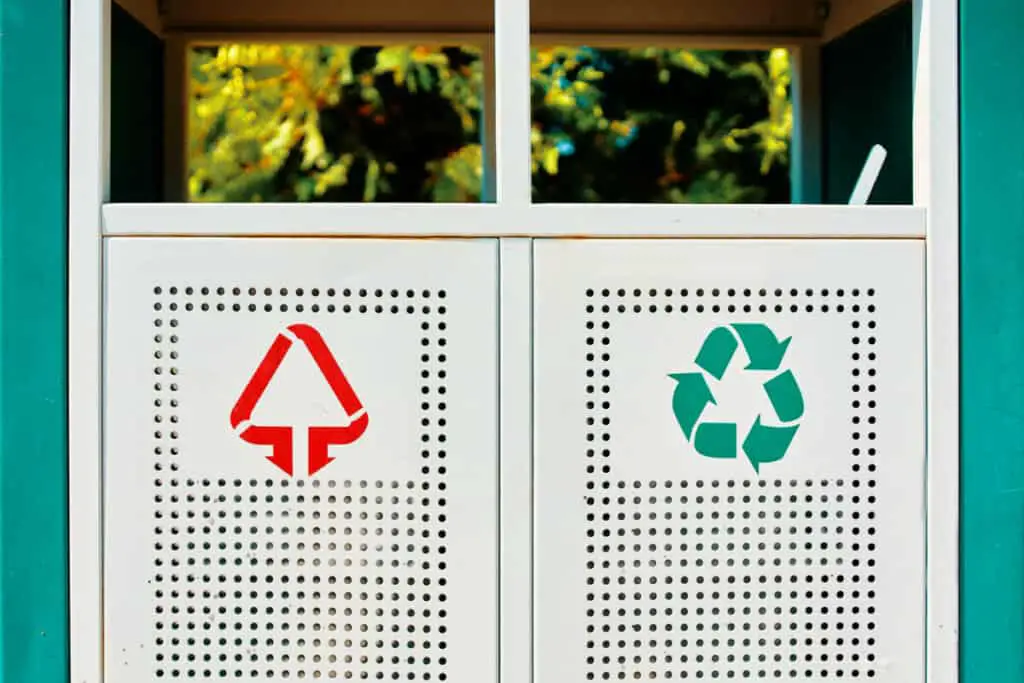 In recent years, new laws and regulations in California are continuously created and they exist for almost all kinds of waste. With a goal to reduce the amount of waste in landfills and prevent greenhouse gasses, the state makes efforts to keep all individuals and businesses accountable for their waste disposal.
The recycling laws in California require residents and businesses to recycle their organic waste and provide them with the collection services to do so. More laws have been made to help prevent greenhouse gasses and global warming that concern plastic bags, containers, e-waste, and more.
CalRecycle's State of Disposal and Recycling in California 2017 Update said that 42.7 million tons of material were dumped into the landfills in 2016. (source) These laws aim to lower that number and even penalize those who don't comply.
SB 1383 – Short-Lived Climate Pollutant Reduction Law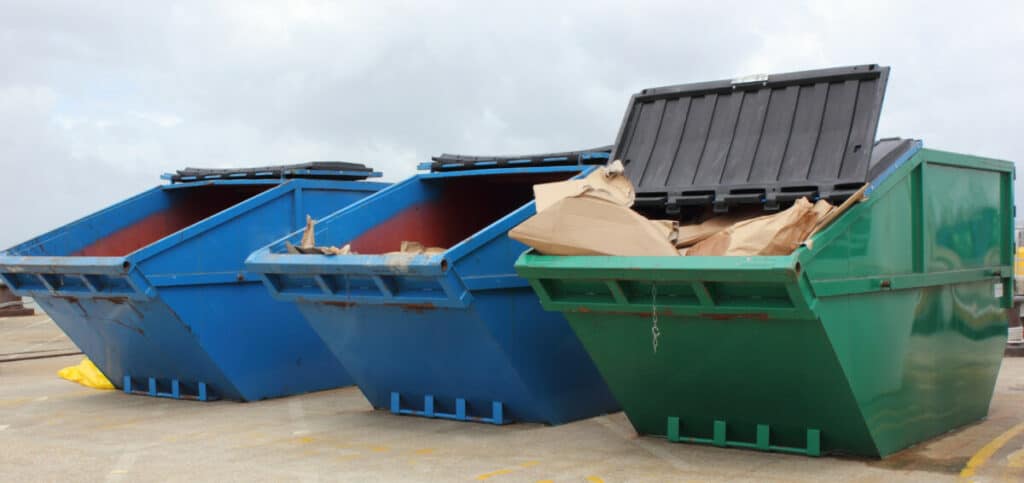 This is one of the newest recycling-related laws for California. Since landfills are the third-largest source of methane in California, the law hopes to reduce emissions of short-lived climate pollutants. The state wants to specifically reduce organic waste disposal by 75% by 2025, and recover at least 20% of currently disposed of edible food by 2025. (source)
This law started in January of 2022, requiring all residents and businesses to recycle organic materials like food waste, food-soiled paper, and yard debris. Certain businesses have to donate edible food to food recovery organizations.
The city will provide any resident or business with a green bin to keep in their kitchen or elsewhere, to make it easier for trash people. Organic waste will be collected every week and taken to a facility where it will be composted into reusable products. (source)
Tier 1 businesses, like food service providers and distributors, are responsible for reducing organic material disposal. Tier 2 businesses will start to be held accountable by January 2024. If they are not meeting the requirements, then they will be fined.
Tier 1 businesses:
Grocery stores and supermarkets with 10,000 square feet or more
Foodservice providers
Food distributors
Wholesale food vendors
(source)
Tier 2 Businesses:
Restaurants with 250 seats or 5,000+ square feet
Hotels with on-site food facilities and 200+ rooms
Health facilities with on-site food facilities and 100+ beds
Large venues and events that either – annually seat or serves an average of 2,000+ per day, or an event that charges an admission price and serves an average of 2,000+ per day
Local education agencies with on-site food facilities
State agencies with cafeterias with 250+ seats and 5,000+ square feet
(source)
Basically, food donors have to recover the most amount of edible food they can by donating instead of throwing it away.
AB 341 – Mandatory Commercial Recycling Regulation
in 2012, Assembly Bill 341 was signed into law in California, which basically has a goal to reduce greenhouse gasses. The bill is also known as the "Mandatory Commercial Recycling Regulation." This required people to implement recycling programs, specifically businesses that generate four or more cubic yards of trash a week and multi-family residential dwellings of at least five units. (source)
Businesses this includes would be office buildings, retail, restaurants, non-profits, strip malls, government offices, and schools. (source)
The City monitors through its waste transporters whether the affected generators are obeying the recycling requirements. If a business is not following, the City then informs them of the guidelines and how they can comply. (source)
What's required:
Separate recyclable materials from solid waste and make a separate arrangement of recyclables.
You must subscribe to a service that includes mixed waste processing and basically separates. (source)
AB 827 – Solid Waste: Commercial And Organic Waste Recycling Bins
As of July 1, 2020, MCR and MOR regulated businesses are required to have recycling and organic recycling containers at the front of the store so that all waste produced on the premise goes into the proper waste bins. The containers have to be right next to the trash cans and must be visible, easily accessible, and clearly marked. (source)
This law aims toward businesses that sell products of immediate consumption. Specifically, businesses that produce 4+ cubic yards of commercial solid waste, and limited-service food establishments. Full-service restaurants aren't included in this because they have to also provide properly labeled containers for employees to separate recyclables and organics from customers. (source)
The goal of AB 827 is to educate consumers and get them involved in recycling. Businesses making recycling available to their customers will help the state with their goal to grow the amount of people recycling and reduce greenhouse gases. The state basically wanted environmental advocates and businesses to work together to make this change.
Here are organizations that show support for this law; Californians Against Waste (Sponsor), Association of Compost Producers, Los Angeles County Solid Waste Management Committee/Integrated Waste Management Task Force, Recology, RecycleSmart, Republic Services Inc., and RethinkWaste. (source)
AB 1826 – Mandatory Commercial Organics Recycling
This state-wide law requires California Businesses to recycle their landscape cuttings and food waste, depending on how much waste they generate weekly. Organics means food waste, food-soiled paper waste, green wastes (landscaping and pruning waste), and non-hazardous wood waste. (source)
This is because California has lots of waste each year, and a large amount of it could be composted. In fact, organic waste is the most disposed material in landfills in California. The state dumps 30 million tons of waste each year, and over 30% of that waste is compostable. Organic waste, including food and yard materials, can be recycled via composting, mulching, and aerobic digestion (which produces renewable energy and fuel). (source)
As of September 15, 2020, subjects to this are businesses creating 2+ cubic yards of any type of commercial solid waste per week and must have organic waste recycling services. (source)
State Of California Packaging-Related Laws
Beverage Container Recycling Laws – California Redemption Value
The California Redemption Value (CRV) is where consumers pay when they buy beverages from a retailer and in return get funds from CRV when they take the containers to a recycling center. Beverage containers under this are covered by CRV and entail 5 cents for containers that are less than 24 ounces and 10 cents for containers that are 24 ounces or more. This has helped Californians recycle a lot more, specifically over 300 billion containers have been recycled ever since this program started in 1987. (source)
When it comes to eligibility for CRV, most drink containers made of aluminum, glass, plastic, and bi-metal usually are acceptable. On the other hand, wine, distilled spirits, and milk are not acceptable for CRV. (source)
The following are acceptable; Beer and malt beverages, wine coolers, carbonated fruit drinks, water, or soft drinks, coffee and tea drinks, 100% fruit juice under 46 ounces, and vegetable juice under 16 ounces. (source)
These are not eligible for CRV; Milk, medical food, infant formula, wine, spirits, 100% fruit juice over 46 ounces, 100% vegetable juice over 16 ounces, and food and non-beverage containers. (source)
People can be paid for up to a limit of 50 containers from each material per day. If you are denied to do this by your recycling center, you can call CalRecycle or email a complaint. When redeeming beverage containers for CRV, you must clean them to ensure there's no dirt, excessive liquids, or other contaminants/substances.
If you are unsure whether or not your beverage container is acceptable for CRV, look for labels. Labels will often have a "California Redemption Value," "CA Redemption Value," "California Cash Refund," "CA RV," or "CA Cash Refund." Any of those labels on the container is an indicator that your beverage is okay to redeem.
Glass Minimum Content Requirements
When manufacturers are making new glass containers, they have to use at least 35% post-consumer recycled glass. They can use only 25% if the cullet is mixed color. With fiberglass, insulation manufacturers have to use at least 30% post-consumer glass. (source)
Rigid Plastic Packaging Container Law (RPPC)
This law was enacted in 1991, with the continuing purpose to reduce waste in landfills and grow the use of recycled postconsumer plastic. It requires product manufacturers that sell items held in RPPCs to meet a compliance option. As far as selling, this would include direct sales and products offered for sale in California (including retail sales, remote sales through distributors, wholesalers, and the internet). (source)
A few products that are exempt from compliance would include food, drugs, cosmetics, baby formula, medical devices, a federal insecticide, fungicide, rodenticide act material, and a hazardous material subject to the US Department of Transportation regulations.
An RPPC basically means a plastic container that includes one of these conditions:
It is completely made of plastic
Is generally inflexible in shape or form
Includes a minimum capacity of eight ounces and up to a limit of five gallons
Can have at least one closure, which includes closure during the manufacturing process
It holds a product that is sold/offered in California
There are various ways to comply with this law for manufacturers involved.
Plastic Carry-Out Bag Ban
California was the first state to execute legislation enforcing a ban on single-use plastic bags at larger retail stores. This came about in 2014, then was forced onto the ballot in the November 2016 election, and now is a law. It also includes a minimum of ten cents charged for a recycled paper bag, reusable bag, and compostable bag depending on the location. (source)
This is a timeline of how the law transformed into what it is now:
| | |
| --- | --- |
| 2006 – AB 2449 | Retail stores were required to implement a recycling program at the store. Retailer's plastic bags used were required to have this clearly printed on the bag, "Please return to a participating store for recycling." |
| 2010 – SB 228 | Manufacturers of compostable bags had to make sure the bag is readily and easily identifiable from other bags. Banned compostable bags being sold that have a chasing arrow resin identification code or any type of recycling symbol. |
| 2011 – CA S 567 | Banned selling of plastic products that are labeled as either compostable, home compostable, or marine-degradable, unless they met standard specifications. If not followed, one could receive a civil penalty for a violation. |
| 2014 – SB 270 | Specified large stores can't supply a single-use plastic carry-out bag to any customers unless they make the bag accessible for ten cents and it meets certain requirements. |
(source)
E-Waste recycling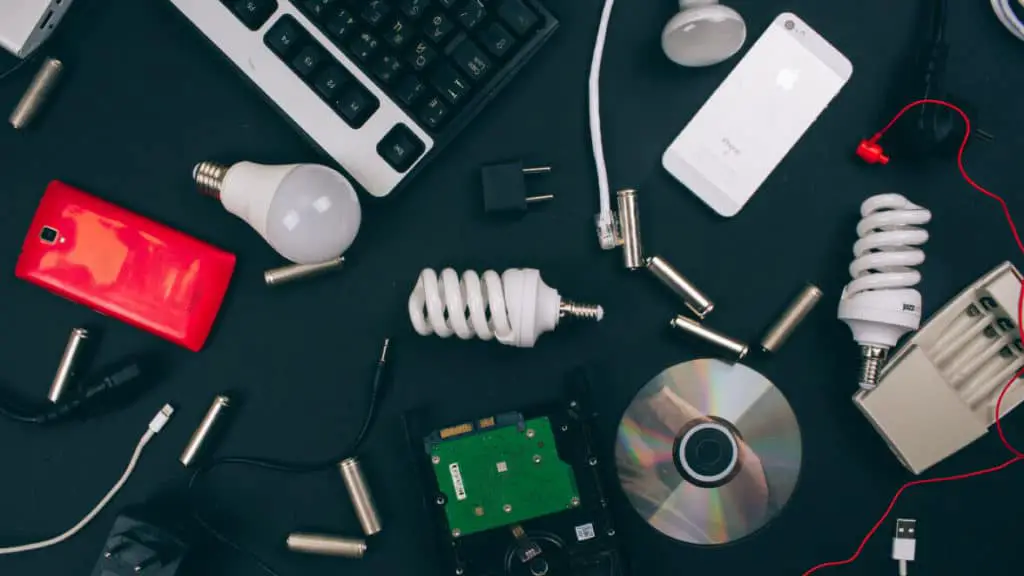 E-waste is very harmful to the Earth when it's thrown in landfills. This means electronic waste, which includes computers, televisions, DVD players, stereos, copiers, cell phones, fax machines, and more. Almost all of these products can be recycled and refurbished into something great again.
In The State of California, it's not allowed to throw any of these materials into landfills or your household trash. The state has an e-waste recycling program that collects these items, so all you need to do is locate one near you.
Similar to e-waste, batteries are also very prohibited in California landfills and trash cans. That's because they turn into "hazardous waste" once they are discarded. All batteries fall under this rule, whether it's rechargeable, single-use, AAA, AA, C, D, button cell, 9 volts, and the rest.
There are household hazardous waste disposal facilities, authorized recycling facilities, and universal waste handlers that batteries can be taken to, so they are disposed of correctly. Sometimes retailers do offer to buy old batteries. In The State of California, it's not allowed to throw any of these materials into landfills or your household trash. The state has an e-waste recycling program that collects these items, so all you need to do is locate one near you. (source)
What Can Be Recycled? How To Recycle Properly
With all the laws and regulations California has set for the state over the years, you definitely want to keep an eye out for what containers you're dumping your trash in.
It's important to recycle correctly and understand how different items are disposed of. When recycling and composting, research which waste container to throw things away in, to keep the planet safe and keep you safe from the laws.
Related Topics:
If you like the article above, here are some other similar articles you should check out!
What Should I Do with Expired Vehicle Registration
What Should I Do with Expired Sunscreen