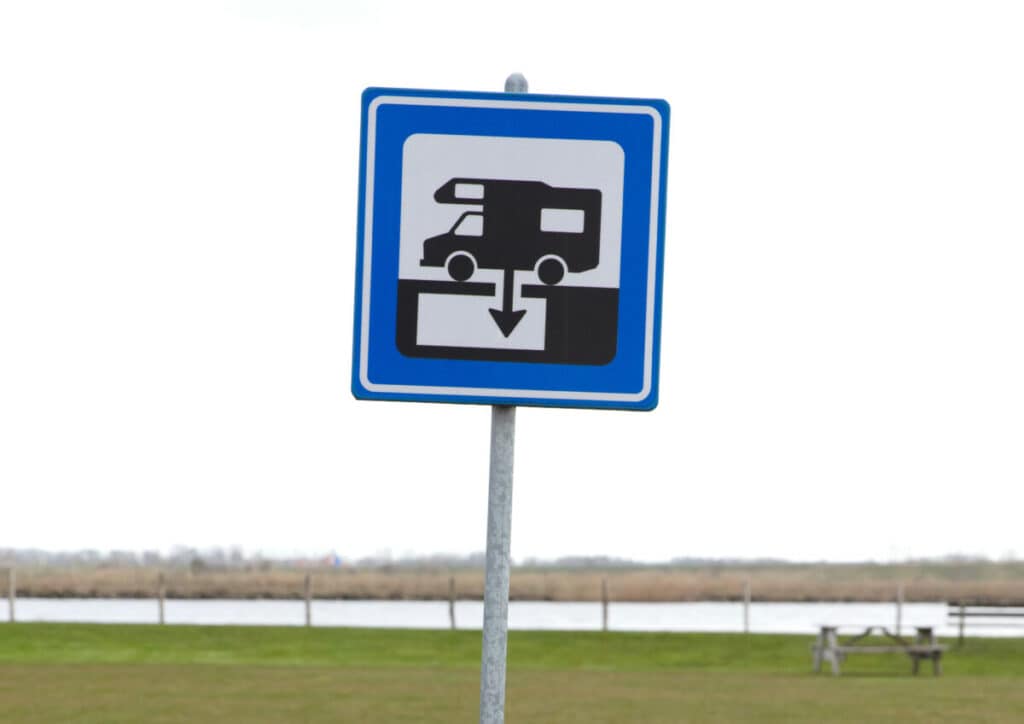 So, you've decided to hit the road with your RV and have a glamping experience. It's a super fun experience to just take your family with you on the road and have an adventure on your own terms, and it certainly beats camping in a tent, but something that many people don't think about is the point where you have to leave the campsite and empty the waste tanks in your RV. It's the dreaded part of the trip that you hope someone else will take over, but how much does it usually cost?
Dumping recreational vehicle waste can cost anywhere from $3-$20 depending on the location, but the average cost to dump in the U.S. is $8. Some campsites include the dumping of waste in its fee. Dumpsites can charge separate fees for the dumping and the cost of water to clean an RV.
Did you know that there are around 1,300 RV parks in the U.S. that are privately owned and 1,600+ state parks that are available for RV campers? Recreational vehicles are very common in the U.S., and it's surprisingly easy to live on the road just about anywhere in the U.S. There are also many sites for camping, refilling, and waste dump available for campers, which we'll talk about in this article.
1. Dumping RV Waste in Idaho
Idaho is pretty straightforward with its dumping sites. This state has 207+ RV parks listed and each one must service a way to relieve your vehicle of its waste. (Source)
Normal prices to dump in Idaho are between $5 and 20. Garden City, for instance, will charge you $20 from 8 am to 4 pm to dump, and it includes a water fill for your RV and a trash disposal fee. If you choose to camp there, the fee is included in the per-night costs. (Source)
An RV park in Boise will charge only $5 for non-campers, and it's free for registered guests to dump. Many of these sites are open year-round to RVs and regular campers alike. They accommodate motorhomes by supplying the hookups, the water supply, and cleanup tools.
2. Dumping RV Waste in Utah
The nice thing about Utah is that there are loads of gas stations that service RVs by providing dumpsites such as Chevron, Holiday Oil Gas Station, and Maverik Gas Station. Near Provo, there really are only gas stations to dump at. The cost is usually free or at least $5. Parks are far and few between. If you want a park, you'll have to drive up to Herriman. There are other sites to dump in Utah, for instance, Peoa has one that is free for registered guests or $15 for the public. There are about 242 RV parks in Utah.
3. Dumping RV Waste in Georgia
When you visit Georgia, you'll be very likely to see an ad for a nearby RV park off of the next exit, especially when you're traveling on I-75 South or near the borders of the state. Georgia has 214 listed RV parks that can be visited for dumping. Calhoun, Georgia, for instance, offers a dumping site for $10 or under. Unlike Utah, Georgia doesn't have many gas stations that offer dumping sites, but they do have welcome centers or travel centers with bathrooms and a place to empty your RV waste. (Source)
4. Dumping RV Waste in Tennessee
Tennessee has a total of 219 RV parks in the state. There are many dumping stations within the parks, but not much variety in rest stations or travel centers to stop off at. The best place to stop off if you don't want to camp or go out of your way to find one with a fee would be Love's Travel Stop. They are pretty well dispersed throughout the state. The only drawback is that they do charge a $10 fee to dump. They have all of the hookups and provide a clean place to dump. (Source)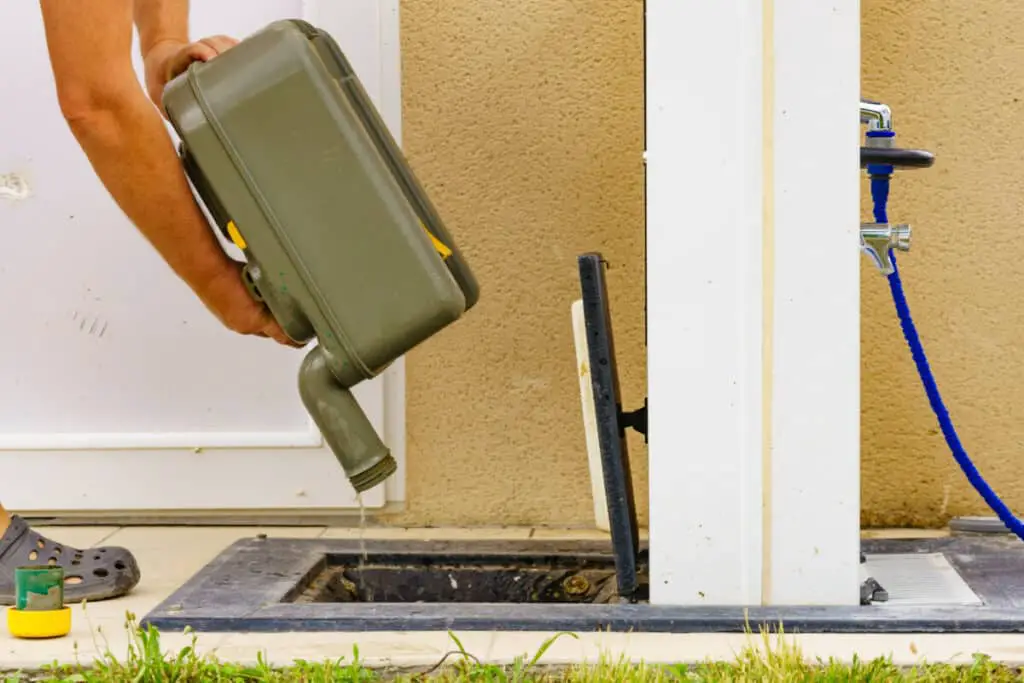 5. Dumping RV Waste in Iowa
Iowa has a total of 246 RV parks and a variety of dump stations. They also provide rest stations in their state for those who need to dump their waste. You'll probably see those more frequently than gas station stops depending on which part of the state you're in. Many of them are free or charge a reasonable fee. (Source)
6. Dumping RV Waste in Wisconsin
There are also many rest areas to dump off in Wisconsin for free or somewhere between $3-$20. The state has a total of 374 parks that allow for RV camping. The distance to and from locations may be a big one, but there are plenty to choose from when you look at a map.
7. Dumping RV Waste in Colorado
Colorado has a total of 382 RV parks listed, and they also provide rest stops, gas stations with hookups, and various parks for any of your dumping needs. This state is one of the western states that really focuses on camping, and many of the dump stations you find will be clean and easy to use. An example of a fee for dumping would be $10 and water $5. (Source)
8. Dumping RV Waste in Maine
Although Maine has a relatively low amount of RV parks, the ones that you will find typically are rated well and have clean places to dump. Dumping can be $3-$15. There are mostly parks that provide areas to dump in them.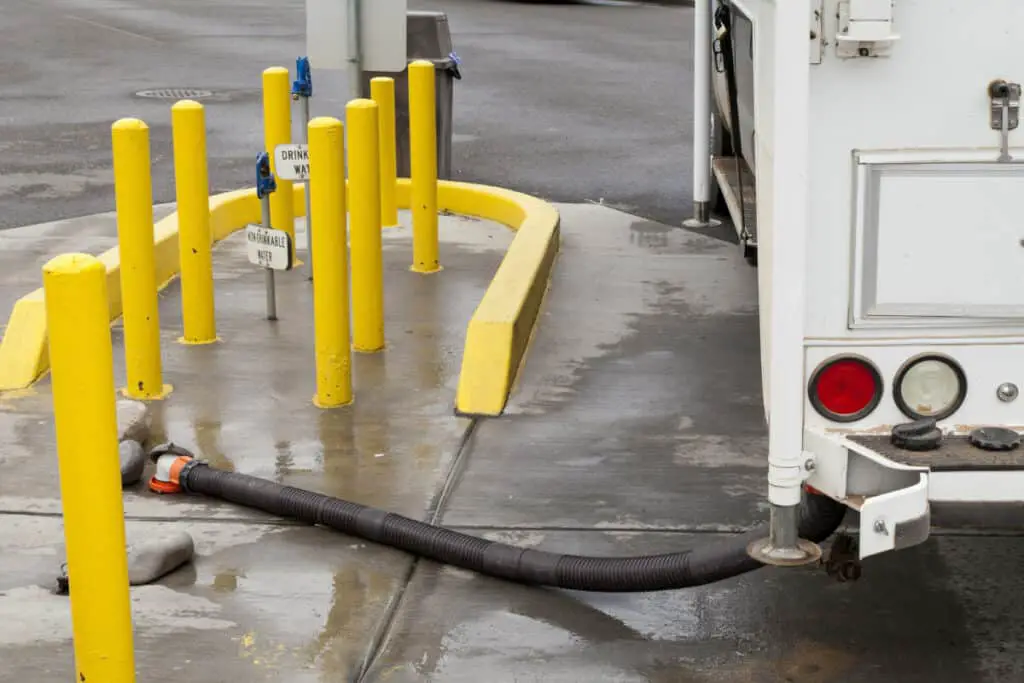 9. Dumping RV Waste in North Dakota
North Dakota may have the fewest RV parks of any of the other states. With a whopping 57 listed, it's definitely on the low end of RV camping, but it does have several dump stations that are free or charge a fee. Some are rated well while others are not. It would be helpful to look up the site before you decide to drive all the way there. Some sites can have differing hours on when they're open and since it's going to be a drive to get there, you'll definitely want to check ahead.
10. Dumping RV Waste in California
California has many sites to choose from when it comes to camping. In fact, they have a total of 951 sites listed in this state for RV camping. It may be difficult to run into a dump station that is free in this state. Usually dumping at a gas station or rest stop will cost you $10 or more. The state is very particular with its gas station regulations and the environment, so, don't be too shocked whenever you cross the border and discover that regulations are a bit more restrictive in California.
Related Topics:
If you like the article above, here are some other similar articles you should check out!
Complete Guide to Disposing of Household Items
Disposing of a Car Battery: The Safe Way