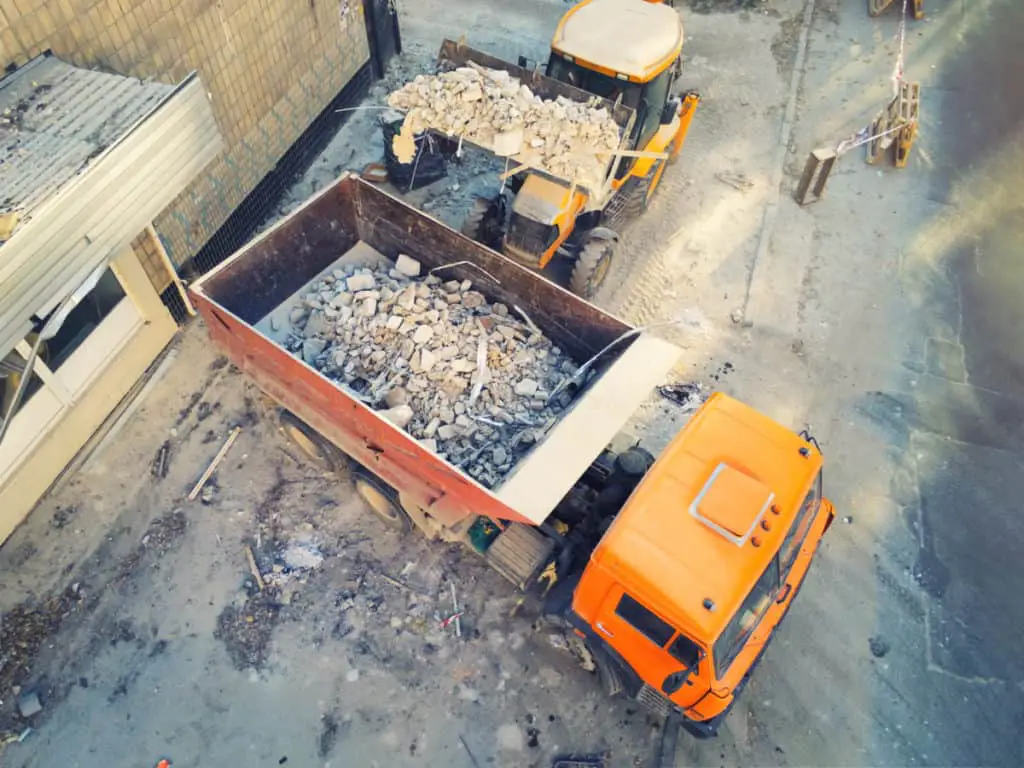 When deciding how to build out your home or office space it's often easy to forget about the end part of that process, namely, the cleanup. There are fees for dumping your waste, renting a dumpster, or having a service come and remove it, that can be difficult to estimate at the beginning of a project, but what's the normal cost for construction waste disposal?
Disposing of solid waste from building projects can vary widely depending on how the county recycles it and the size of the load. Additional fees that may be added to the cost of waste disposal should be considered. To dump a truckload of material, expect to pay fees of $10-$68.
There are so many different variables in getting rid of the aftermath of a building project that you've just finished, but how much will you pay to dispose of it, and how can you know where to go to find information on each location that you plan on doing your construction work? Each county provides specific information on its websites, but we'll give you a selection of counties in different states to give you an idea of how much it will cost for you to do so.
Cost of Dumping Building Material Waste in Different Counties
The average cost to dispose of waste in the U.S. is difficult to determine, but it should be about $50. The cost will vary depending on how much building material waste you need to get rid of.
Idaho
In some counties like Madison County in Rexburg, Idaho, the fee to dump a load of building materials or construction waste is only $10 during business hours. That's not bad considering that other locations in the U.S. charge anywhere from $60-$800 to dump a truckload of solid waste from construction sites. (Source)
Utah
Utah County, on the other hand, charges $27.50 for each ton of construction waste or $12 for a load of clean concrete. If the kind of waste that you have could be counted as plant or wood waste, then you should only be charged $12 per load to dump your building material waste.
For things like mixed waste, you could be charged $12-$24 for 500 pounds or less of waste. This is great for construction companies that often have different types of waste to dispose of at the same time. (Source)
Georgia
A small county like Henry County charges by the size of the pickup, trailer, or U-Haul that you use to haul the waste you are disposing of, but the city-county of Fulton will charge different rates based on the type of waste. Construction waste disposal will cost you about $60, but Henry County charges $30-$240 depending on the amount of waste being dumped. (Source)
Virginia
Loudoun County in Virginia charges a $7 fee for each vehicle that wants to dump building materials in their county's landfill and up to $68 per ton. That's quite a variance in price. It's a good idea to know exactly what you're getting into with each county because you wouldn't want to show up expecting to be charged something close to $7 only to have the attendant inform you that you will need to pay closer to $68. (Source)
I know that many people have been frustrated before by the prices they were charged when they left the dump because the information that was posted wasn't clear about how much they would be charged.
Washington
King County in Washington has several designated companies that provide recycling and waste management services to the county. One of these services charges a fee of $149 which includes an environmental fee to recycle or dispose of any kind of construction material like roofing materials, wood, metal, cardboard, PVC piping, and insulation.
The county takes pride in its recycling and waste cleanup, so you will want to take that into consideration when you decide to construct your new home or change something in an existing building. (Source)
California
California can be very strict with its waste disposal and environmental policies. The largest county in California, San Bernardino County, charges higher fees as compared to other states to dispose of construction waste. To dispose of 300 pounds, you'll be charged just $13.39 for residential waste. However, to dispose of 301 pounds of building material waste, you may pay $59.94, and be sure to watch out for additional fees that may be tacked on if your waste is difficult or oversized. There are also separate fees to dispose of asphalt and concrete. (Source)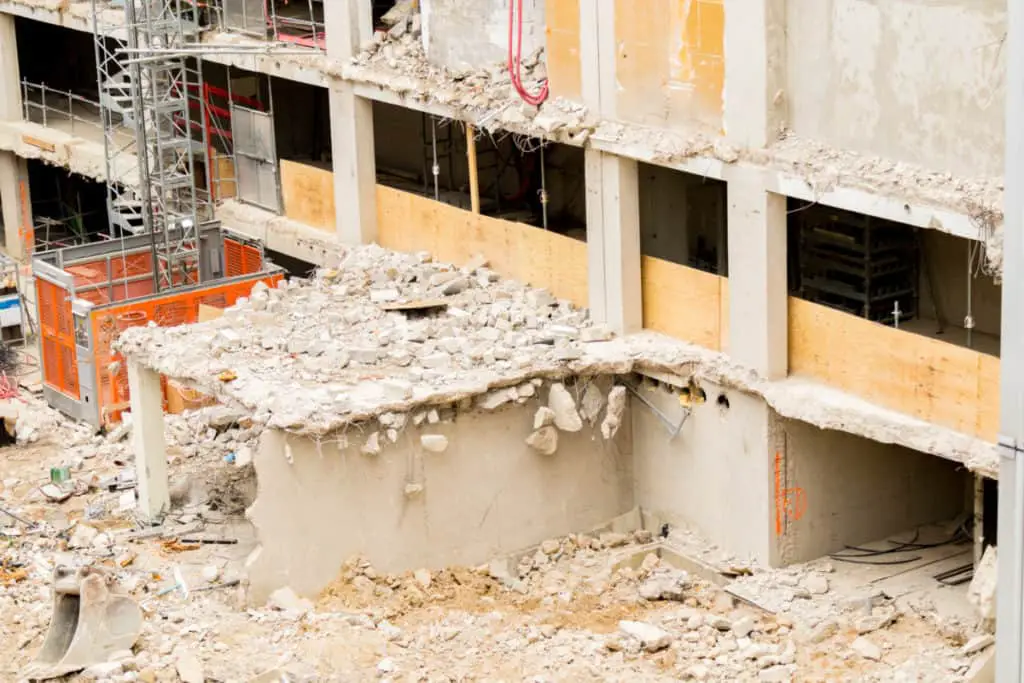 What about Renting a Construction Dumpster?
As you may have guessed, renting a dumpster is going to cost a bit more for the convenience of having one hauled to your location and then having your waste removed and disposed of. Some businesses charge by the day or week, but to give you a general idea of how it works from state to state, we will use the rates of one of the larger waste management organizations in the U.S.
How much it will cost to rent a construction dumpster:
30-foot dumpster ranges from $199 to $569
45-foot dumpster ranges from $230 to $623
60-foot dumpster ranges from $262 to $677
90-foot dumpster ranges from $300 to $698
120-foot dumpster ranges from $335 to $761
Renting a dumpster might be your best option if you have a large project that would make it difficult to make runs to the local dump whenever you need to throw old building materials or debris away. Renting a dumpster would be an especially viable option if you're concerned about the time it would take to clean up a construction mess and deliver the materials to the dump. Many homeowners or business owners opt to rent a dumpster if they discover that the building project will be large and last for more than a week. (Source)
It is illegal to use other people's dumpsters to dispose of building materials because it fills dumpsters quickly, which prevents tenants from throwing out their garbage, and because the property owners pay the city to dispose of their trash, you are essentially stealing from them. Because of this, you can't simply go to an apartment complex and throw away building material waste.
Related Topics:
If you like the article above, here are some other similar articles you should check out!
Disposing of a Washer: A Complete Guide