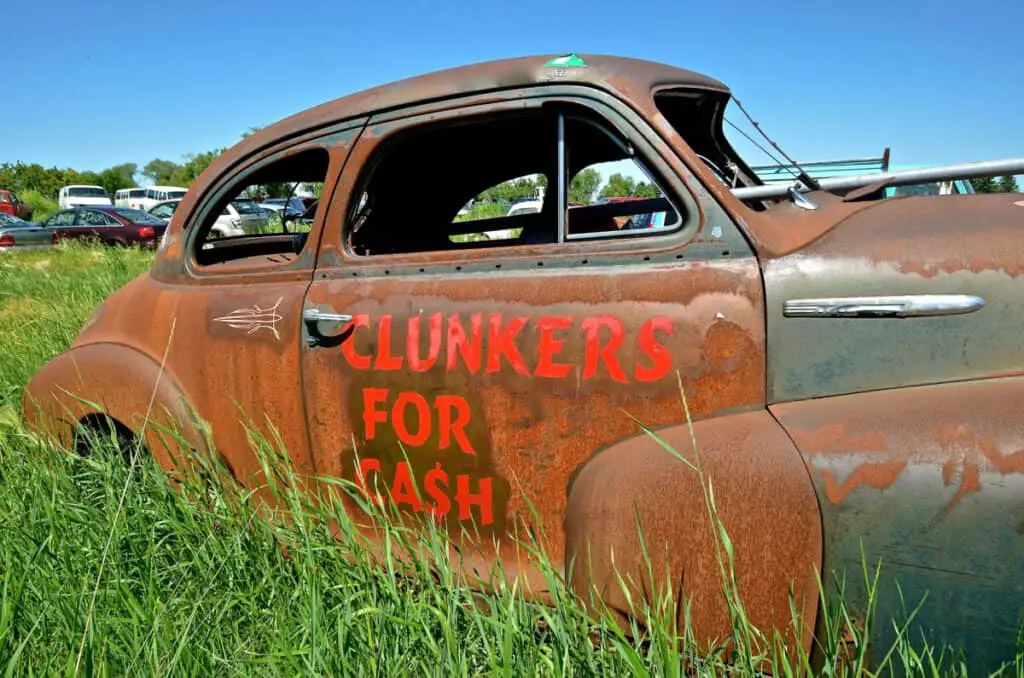 It's common for people to hold onto their vehicle to the point where the vehicle can no longer be on the road. If the vehicle is not safe to sell to someone, it may be hard to figure out what to do with it. For many years, the nation has dedicated certain junkyards to storing vehicles so their scrap metal can be put to good use and be reused for future products.
There is no cost to dump a car at a specialized vehicle junkyard. The majority of vehicle junk yards will even pay those who drop cars off. There are also services that will pick up old cars for free and pay the owner at pickup before they bring the car to the junkyard.
How you get your car to a vehicle junkyard is entirely in your hands, but you'll want to know what each vehicle junkyard offers and what they will pay you for your car.
Cost in Different Areas
The cost to scrap an old vehicle at the majority of vehicle junkyards is free, but how much a vehicle junkyard will pay you for your vehicle varies depending on the junkyard. If you would rather, you can also consider donating your vehicle.
Utah
Provo, Utah has a few family-owned companies that will take your vehicles and give you money back for them. I took the time to call State Street Auto Wrecking and get an average estimate of how much they would pay someone for their vehicle. On average, they said they give $250 for older vehicles in good condition.
They make it very easy to get a quote on your vehicle. All you have to do is call the number on their website and give them information about your vehicle over the phone. This quote is completely free and there are no strings attached if you decide you would rather keep your vehicle.
Salt Lake City has quite a few vehicle junk yards to choose from, but Tear Apart stood out to me. They offer many services such as towing your vehicle for you and driving to you for a quote. I think the best thing about this company is they buy your totaled cars, nonworking cars, and cars without titles. This company also offers a free quote with no strings attached. On average they pay $300 for vehicles in good condition. To get a quote, call them or enter the vehicle's information on their website.
Idaho
Rexburg has seen its fair share of junk cars, as the university students make up a good up portion of the population. Students buy and sell cars all the time and the locals, especially locals who own farms, will often sell their vehicles as well. Kelley's Junk Yards is a local company in Rexburg that will buy any vehicle from you.
This company also offers to tow your vehicle for free! I was unable to get in contact with this company to see what their average price per vehicle is, but they do state on their website that their quotes are high and you'll get cash instantly. To get a quote, call their number or enter the vehicle's information on their website.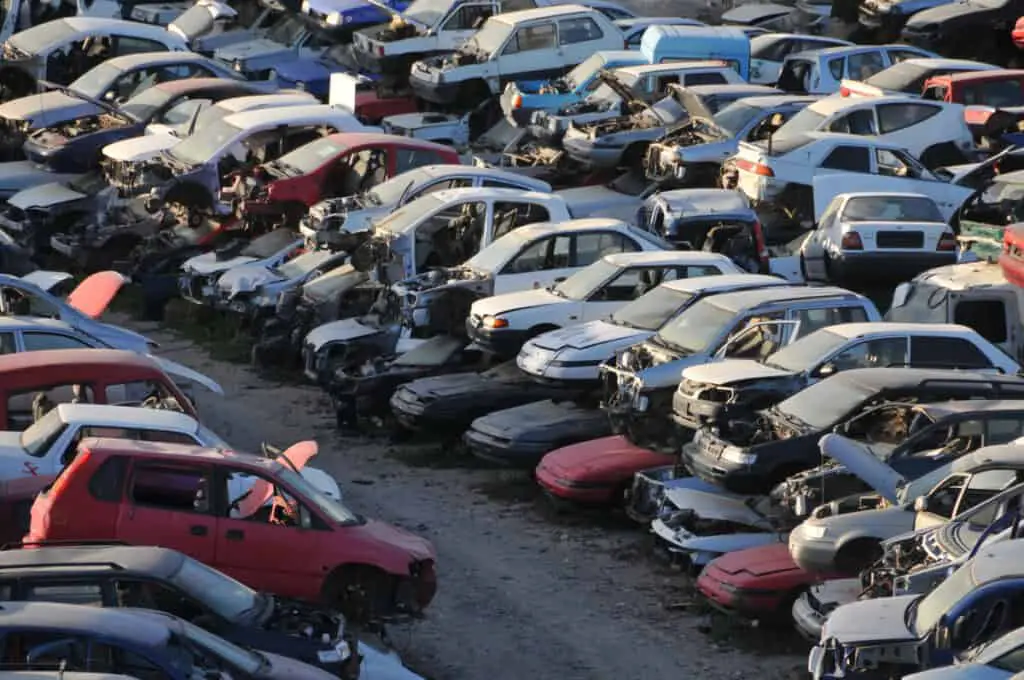 Oregon
B&K Auto Salvage, located in La Grande, Oregon, goes through multiple different companies all over the state of Oregon to buy people's cars. After getting in contact with one of their representatives, they told me that they can buy cars for anywhere from $40 to $1000 depending on how old the vehicle is and how many parts can be salvaged from that vehicle. This company does require you to have a title for the vehicle. If you qualify, go to their website and call their number to get a free quote.
Florida
Central Florida Auto Salvage, located in Zephyrhills, Florida, will buy your car from you for its listed value price for its condition. They state that they will offer top dollar if the vehicle and parts fit what they are looking for parts-wise. To get a quote and see if you qualify, contact them by calling their number or entering your vehicle information on their website.
Illinois
I-55 Auto Salvage located in Channahon, Illinois is a family-owned business that provides you with experienced people who will be able to give you the best quote on your vehicle. They will buy a vehicle on average for $250 and will offer top dollar depending on the type of vehicle and what year it is from. You can get a quote by going online and filling out their forms.
Maine
Cumberland Salvage is a local vehicle junkyard that has multiple locations across Maine. They will buy your vehicle for its listed selling price based on its condition. To get in contact with someone, email or call the number on their website.
Nationwide Companies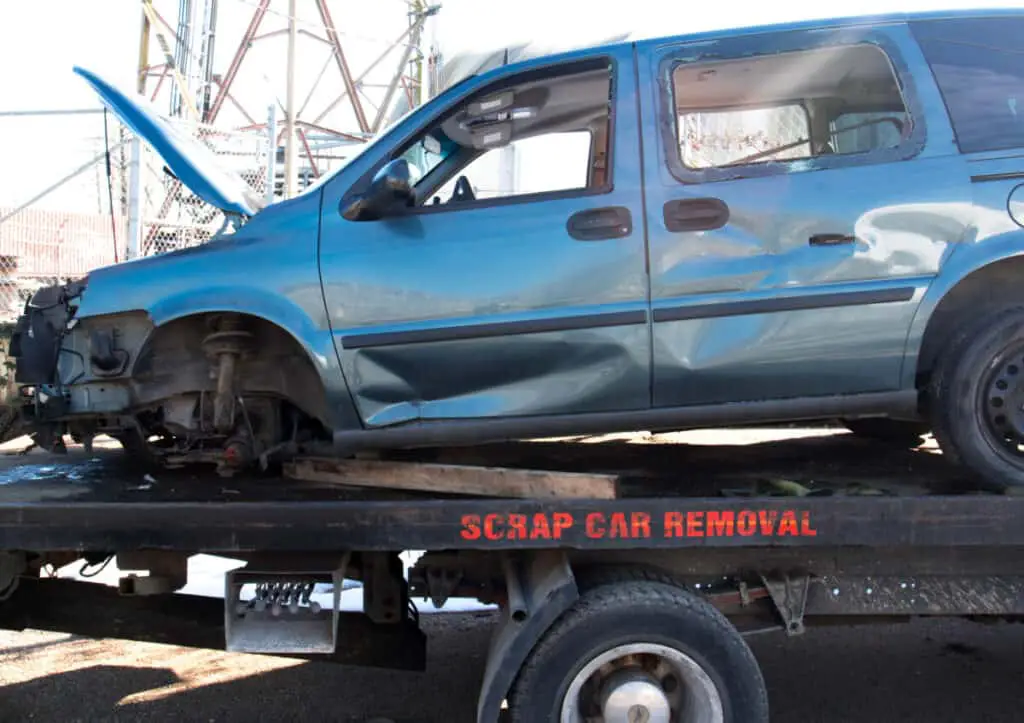 There are vehicle junkyards that have locations nationwide and most will even tow your car for free. If you're looking for an option that has nationwide ratings and will tow your car, here are some of the companies:
A lot of these nationwide companies will also accept donations, so if you would rather donate your car, call the number posted on their company website and speak with them about a donation.
Reducing and Reusing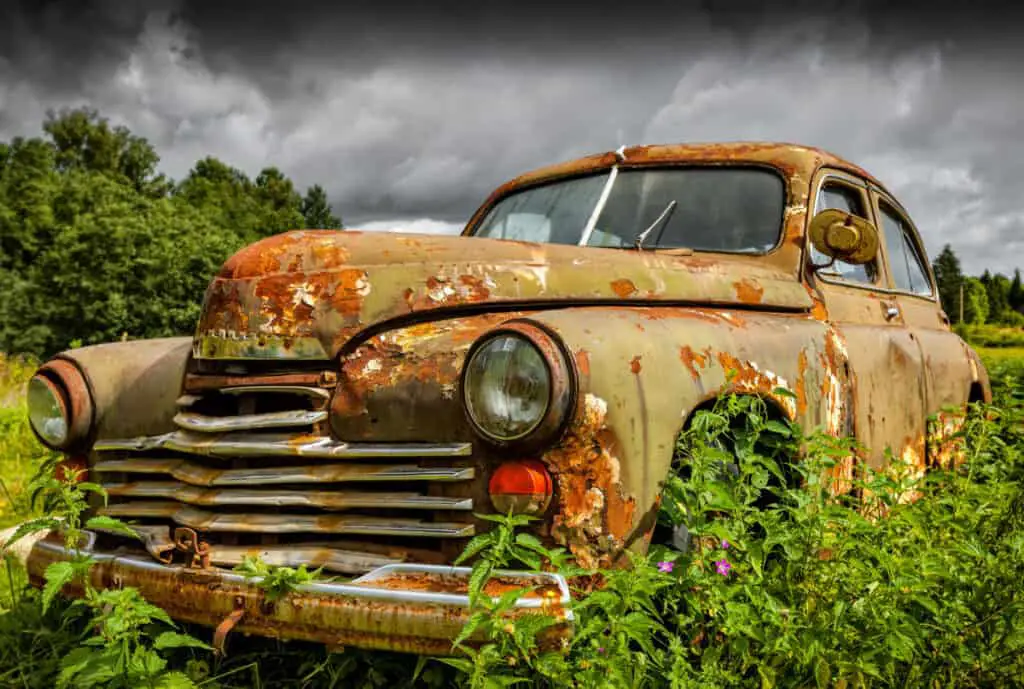 If you have an old junky vehicle that you can't seem to sell or don't want anymore, consider contacting your local vehicle junkyard or one of the nationwide vehicle junk yards to junk your car for cash. You will be helping the environment by doing so and allowing those vehicle parts to be reused in other vehicles across the nation. You'll help reduce waste across the nation while getting paid. No matter what vehicle junkyard your vehicle goes to, it will be put to good use.
Related Topics:
If you like the article above, here are some other similar articles you should check out!
Disposing of a Car Battery: The Safe Way