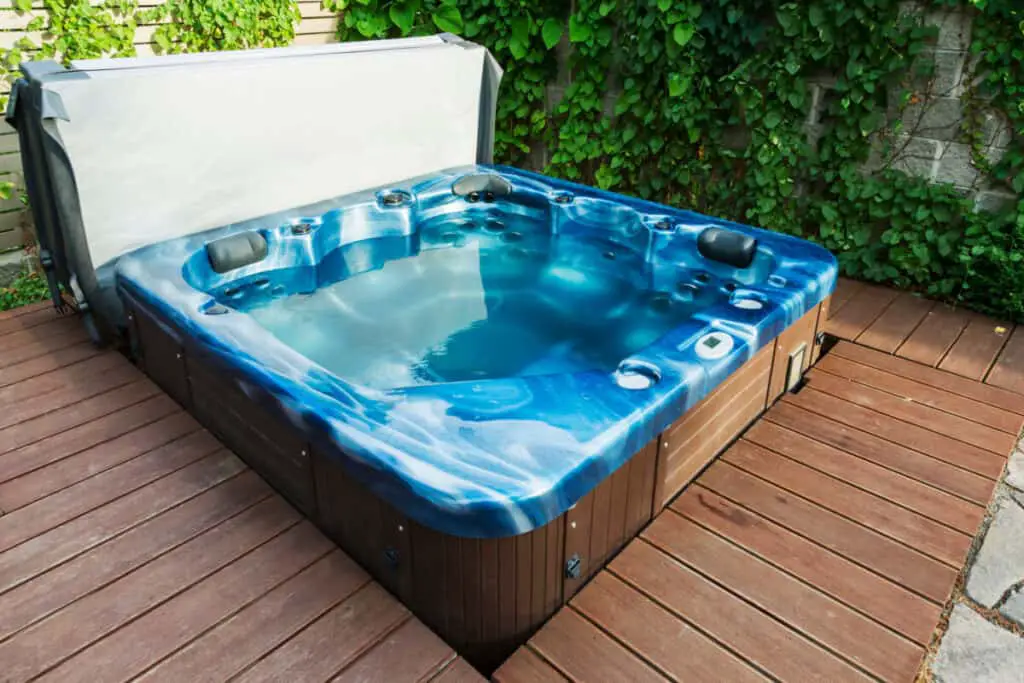 Getting rid of an old hot tub is a task that many of us dread — it can be a messy and difficult job! Considering that hot tubs weigh about 500 pounds, they are hard to move in one piece and most landfills won't accept them whole. So, what do you need to do to dispose of a hot tub?
Dispose of a hot tub by cutting it up and taking it to the dump, recycling it, paying a removal service to dispose of it, listing it for sale online, trading it in, or repurposing it. Each of these options entails a varying amount of effort and environmental impact.
The way you dispose of your hot tub will depend on what is most convenient for you and your situation. Once you get together a plan, you will finally be a step closer to checking it off your to-do list!
Sell It
Regardless of the condition of your hot tub, it is worth posting it for sale online. You can list it within a matter of minutes on Facebook Marketplace, Craig's List, or Nextdoor. You can be honest about the condition, and there is a chance that people will want it even if it is no longer functional.
If it is completely broken, you might advertise it for free, but if it has some or full functionality, try pricing it somewhere between $100 and $500. You can even make a note in the ad that you are not able to assist with moving it. If people want it, they will come and figure out how to move it!
Try this before trying any of the other methods listed below. This would be the easiest and most environmentally sustainable disposal option.
Take a Hot Tub to a Dump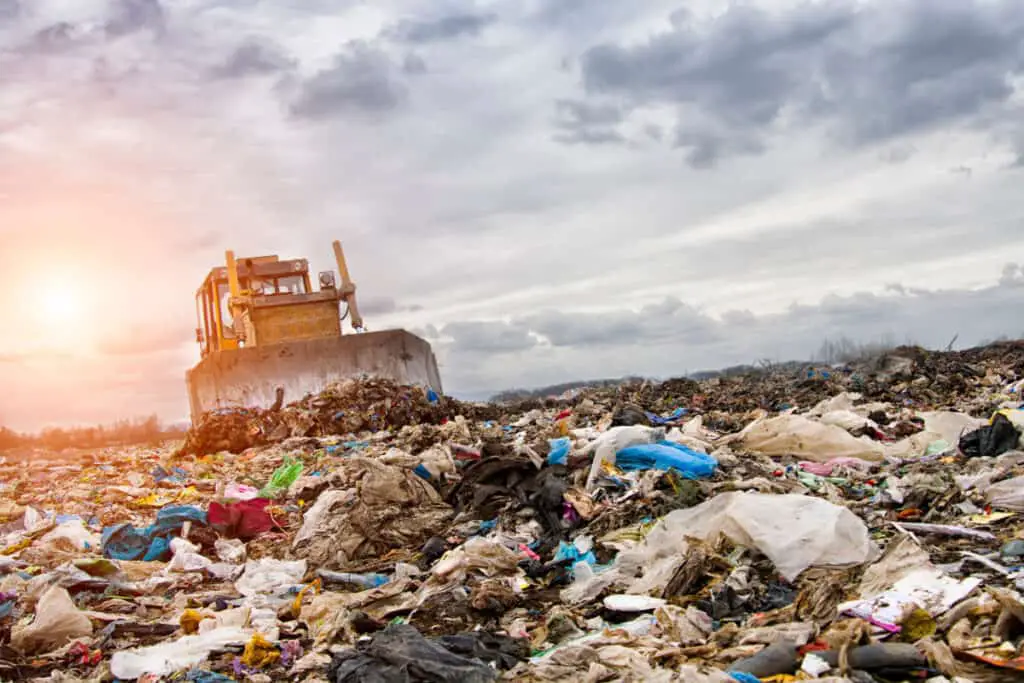 If you manage to load up your 500-pound hot tub into a trailer and get it to the dump, you will be disappointed to find that your local landfill will not accept it. Your local landfill will only take your hot tub if it is cut up into pieces. If you don't see any point in selling or recycling your hot tub, and you have the tools, you might just want to cut it up and get rid of it yourself.
Keep in mind that this is the most environmentally unfriendly way to dispose of your hot tub. Hot tubs are made of strong materials that don't decompose. If your hot tub ends up in the dump, it is likely that it will be there long after you die.
If you still decide to do this method, here is how to do it:
Before starting, ensure that the electrical and gas hookups are disconnected and that the hot tub is drained. Refer to the product manual.
Remove the skirt/the siding from the hot tub by unscrewing the screws that are holding the panels in place.
It can be dangerous to breathe in fiberglass particles, so use a respirator. Other protection that will keep you safe includes safety goggles, work gloves, a long-sleeved shirt and jeans, and earplugs.
Using a reciprocating saw or a jigsaw with a deep saw blade, start cutting through the fiberglass of the hot tub in any place. Use a low speed and cut out pieces that will be small enough to either carry to a trailer or truck bed, or even smaller pieces that can fit in your trash bin.
Use a wheelbarrow or a rolling cart to carry away the pieces.
Here are some blades that will work for the job:
Pay Someone to Remove Hot Tub
If you can't remove the hot tub yourself, there are a few places you can contact to remove the hot tub for you. There are several services that specialize in disposing of and hauling large items. Doing a Google search online for "junk removal service" or "hot tub removal near me" will pull up websites with phone numbers and other information.
1-800-GOT-JUNK is one of the first results that pop up as it is reportedly the world's largest junk removal service. You can contact them at 1-800-468-5865 or visit their website.
Services such as these typically charge anywhere from $300 to $600 for hot tub removal and hauling.
Keep in mind that these services may or may not recycle the hot tub. You can easily call and ask what they do with it after removing it from your yard.
Contact Your Hot Tub Vendor
If you are installing a new hot tub after removing the old one, it is very likely that your hot tub vendor will remove and dispose of your hot tub for you. They may even offer some kind of exchange program where your old hot tub value can be applied towards a new one.
If your old hot tub is in decent condition, they may resell it, or they may just dispose of it altogether.
Search online for hot tub vendors near you or look at their websites. Even if you aren't planning on purchasing a new hot tub, they still may be able to help.
Repurpose It
The most environmentally friendly option is to repurpose your old hot tub into something totally new. There are hundreds of great ideas for this online. Here are some of the best ideas out there:
Grind up the foam insulation and mix it with soil for a good compost mix.
Cut the foam up into boxes and paint targets on them for archery, darts, or target practice.
Turn the shell into a water feature by placing it underground and installing a water pump and fountain. There are some amazing DIYs online for inspiration.
Flip it upside down and make it into a dog house. The insulation makes it great for this.
Turn it into a ball pit or a sandbox for kids.
Fill it with soil and make a raised plant bed. You can even cover the plastic with wood to make it look more natural.
Donate it to a homeless person. They might find it useful for a shelter.
Related Topics:
If you like the article above, here are some other similar articles you should check out!
What Should I Do with Old Cassette Tapes
What Should I Do with Old Credit Cards